Personal Mixer with User-requested Features
Whether you're in the studio or onstage, the Aviom A360 personal mixer gives you complete control over your monitoring mix. An advanced 36-channel mix engine gives you more control of your mix than ever before. Now you can customize your channel selection and layout, and each channel now sports reverb and tone controls. You'll be able to achieve a great-sounding, lifelike mix thanks to the new Stereo Placement control and One-Touch Ambience. The new A360 is one of the most powerful personal mixers on the market. Call your Sweetwater Sales Engineer for more information!
Personal monitoring perfected
Updated personal monitor mixer for all stage and studio needs

Optimized for in-ear monitors and headphones

Advanced 36-channel mix engine for more control than ever

Each channel now features volume, reverb, and tone

Stereo Placement controls create wide and accurate stereo field

Master Bass, Treble, and Enhance controls

Customize channel selection and layout to your liking

Transfer presets, preferences, and settings via USB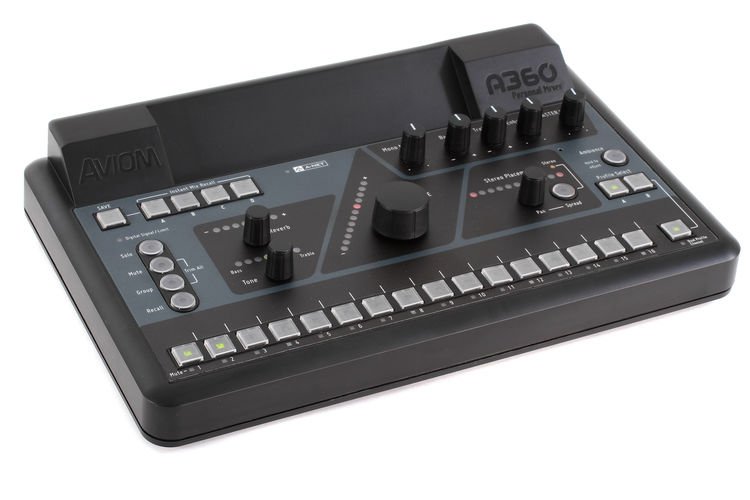 Create the ideal mix with more channels and controls
The expanded 36-channel mix engine on the Aviom A360 gives you more flexibility and control than ever before. You get 16 stereo or mono mix channels. Each channel has separate reverb and tone controls, and a new Stereo Placement control lets you set each channel precisely in the stereo field. Add ambiance to your monitor mix with the One-Touch Ambiance control. You can add ambiance via room mics or the onboard ambiance mic. Four new Instant Mix Recall buttons let you recall your favorite presets faster than ever.
Aviom A360 is ideal for:
Churches
Recording Studios
Live performance venues
Home studios
Touring musicians
Theaters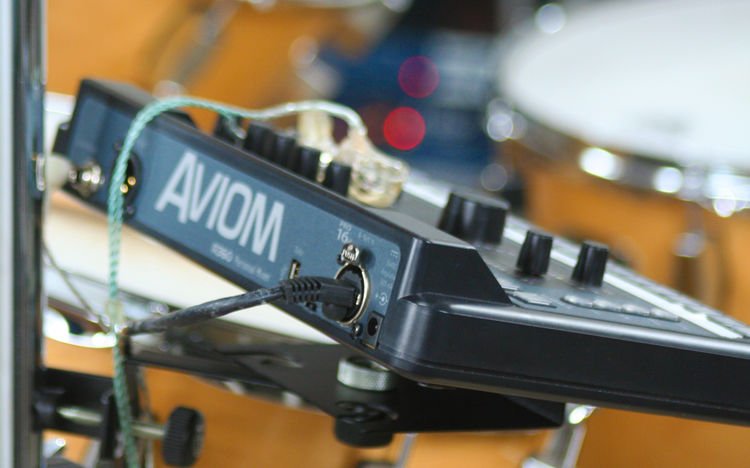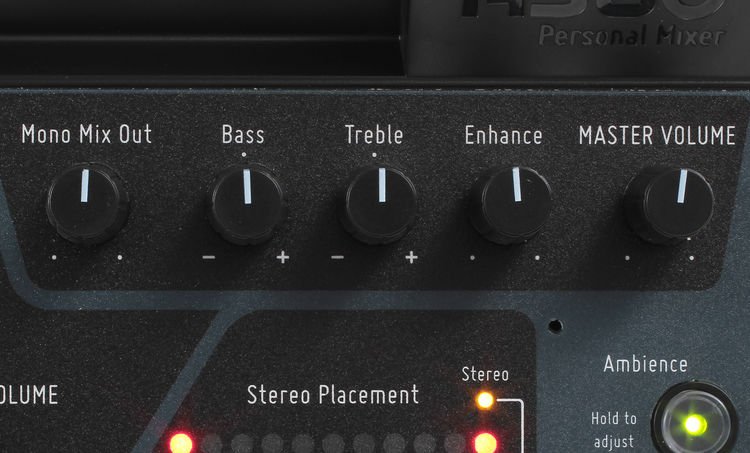 Master Controls
Tweak your mix to perfection with the A360's master controls. Master Bass and Treble let you dial in the perfect sound for your in-ear or monitor mix. The Enhance control delivers the optimized sound to in-ear and headphones setups by adding punch to the bass and sizzle to the highs.
Transfer your settings and presets via USB
After spending the time tweaking and fine-tuning each channel, you don't want to leave them behind when you use another A360 mixer or head to a new venue. Aviom built a USB jack into the back of the A360, so you can easily insert a USB thumb drive, download your settings, and take them with you. How easy and convenient is that? You can also install firmware updates via this USB input.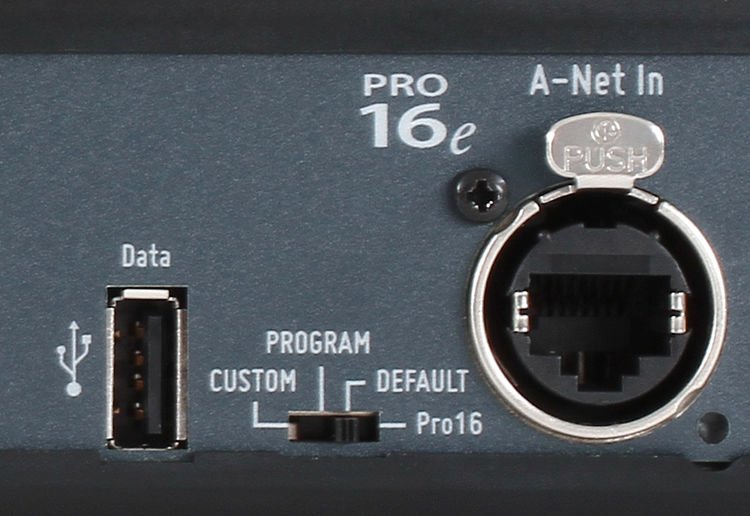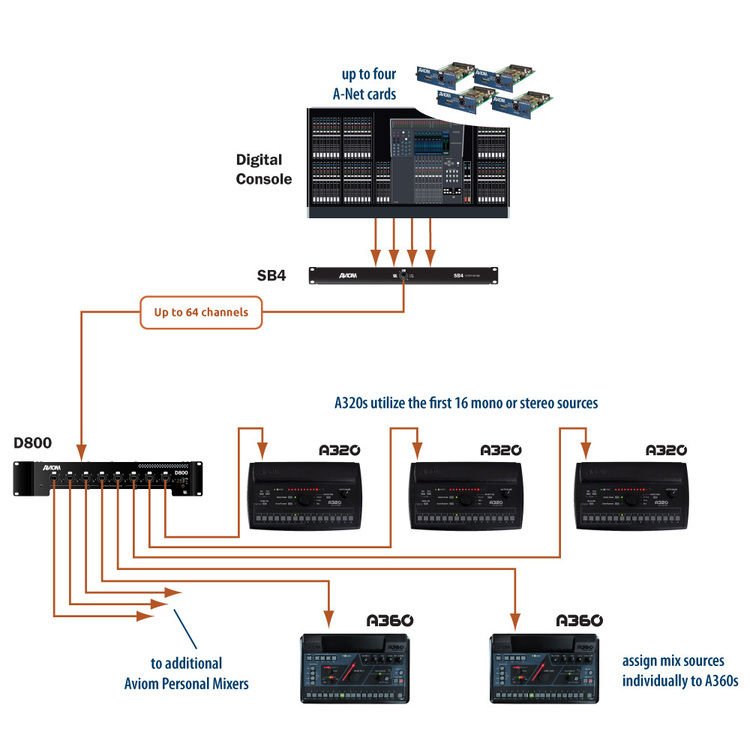 Large-scale-compatibility
The new Aviom A360 Personal Mixer is fully compatible with all existing Aviom Pro16 devices and third-party console cards from Aviom's partner companies. As with all Aviom A-Net compatible products, cable runs of up to 500 feet (150 meters) are possible between devices. All this makes the A360 a powerful addition to your digital monitor setup!