Your New Studio Centerpiece!
At Sweetwater, we've been recommending MOTU's 8-preamp, ADAT-equipped audio interfaces since they first became a thing — MOTU practically invented the format! So we were all a bit blown away when the groundbreaking MOTU 8M hybrid audio interface came out, and we're sure you'll feel the same way when you get a look at what it's got going on under the hood. For starters, the 8M include eight magnificently clear MOTU preamps onboard, which each sport V-Limit protection to ensure clipping doesn't ruin your sound. And each of the 8M's combo inputs accommodates balanced line-level and unbalanced instrument-level signal as well, so you can comfortably hook up all of your gear. An additional 16 channels of I/O on ADAT optical ports provides you with plenty of expansion options too. Thanks to its Thunderbolt connectivity, latency isn't an issue for the 8M, and a standalone DSP mixer onboard offers routing for monitoring, mixing, and more.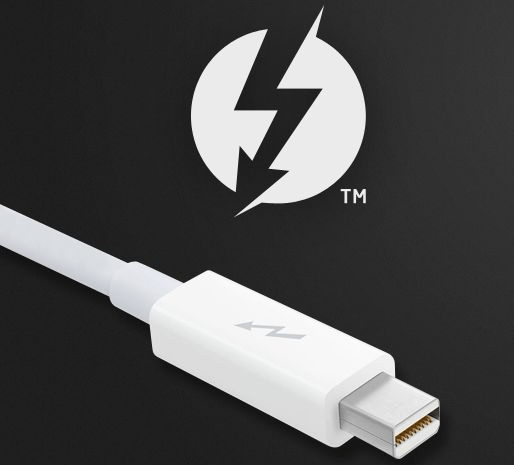 Classic MOTU audio quality with the shockingly low latency of Thunderbolt connectivity
The 8M hybrid Thunderbolt/USB 2.0 audio interface continues a tradition of high-quality audio that many of us here at Sweetwater have come to expect. With a mere -110dB THD+N of self-noise and 123dB (A-weighted, 20Hz-20kHz) of dynamic range, this 8M's offers you some of the cleanest audio around. Eight amazingly transparent microphone preamps include MOTU's V-Limit protection, which offers a 9dB buffer to prevent digital clipping. An additional 16 channels of digital I/O via ADAT optical ports brings your total channel count to 24 x 24. To go with this impressive selection of high-quality I/O, MOTU gave the 8M ultra-fast Thunderbolt connectivity (in addition to USB 2.0), so you get epically low system latency too.
DSP-fueled mixer onboard gives you the added benefit of EQ, compression, and effects
Granted, with the MOTU 8M's extremely fast Thunderbolt connection, system latency isn't much of an issue to begin with, but the onboard DSP mixer still offers a number of advantages you'll find useful in a variety of settings, such as when you're connected via USB. For starters, this digital mixer supports up to 48 inputs (via AVB expansion) and 12 stereo busses, allowing you to set up extremely complex routing schemes completely independent of your computer. In fact, if you connect a wireless router to your 8M, you can access all of its internal mixing functions, including effects and processing, via an app on your iOS device, turning this powerful audio interface into a fully capable standalone mixer. Speaking of onboard processing and effects, whether you're in the studio or onstage with your 8M, you'll find a ton of uses for its DSP EQ, compression, gate, and reverb.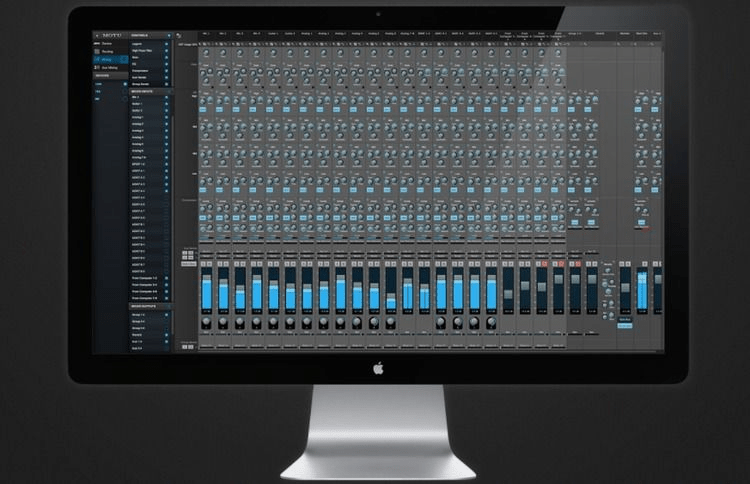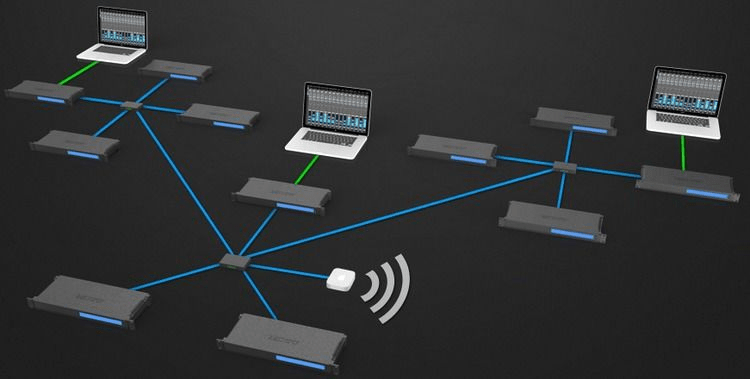 Expand your production system with additional AVB networkable audio interfaces
Another extremely cool use of the 8M's Ethernet connection is the ability to link more MOTU AVB equipped audio interfaces to it. You can do this in one of two ways: directly via a simple Ethernet cable or as part of an audio network via one or more MOTU AVB Switch. If you go with just a single Ethernet cable, you can easily link a second 8M or other AVB ready device directly to your first one. With MOTU AVB Switches, you can create an audio network of up to five units, potentially linking hundreds of channels of I/O across multiple rooms. And since it's all over standard Cat-5e Ethernet cable, latency or cable runs aren't an issue.
MOTU 8M Hybrid Audio Interface Features:
A fantastic 24-in/24-out hybrid audio interface for studio and live sound applications
8 pristine microphone preamplifiers offer clear and transparent sound of any kind of microphone
V-Limit overload protection offers 9dB of headroom to prevent digital clipping
ADAT optical I/O lets you expand your system with additional outboard gear
Choose from ultra-low-latency Thunderbolt, high-speed USB 2.0, or iPad/iOS (w/ Camera Connection Kit) connectivity
Onboard 32-bit floating point DSP-driven digital mixer with EQ, dynamics, and effects provides latency-free routing
Hook up a wireless router and take complete control of the onboard mixer from your iOS device - no computer needed!
MOTU's AVB audio networking lets you easily expand your system and additional AVB equipped audio interfaces
Create an AVB network via optional AVB Switches for support for up to five compatible interfaces