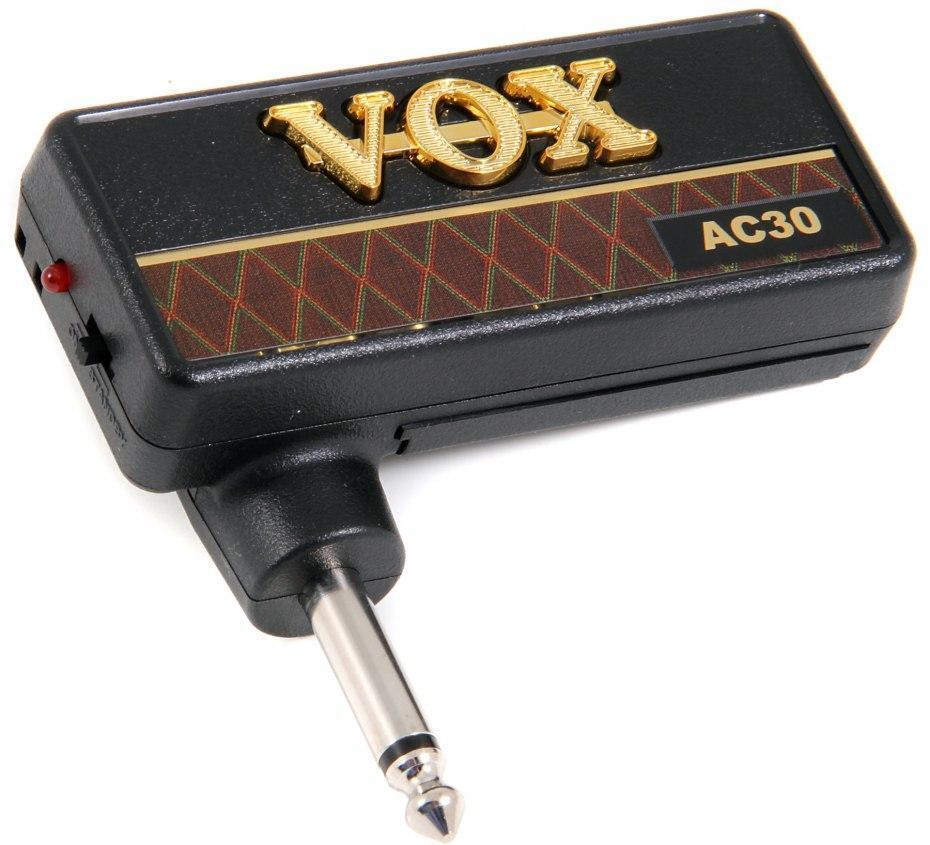 Jamming late at night? Don't relish a nasty confrontation with the neighbors? Or maybe you just want to work out a lick with your MP3 player without taking the time to set up your amp. If you want to play guitar right now, the Vox amPlug is the answer. Simply plug this palm-sized headphone guitar amp directly into your guitar, and enjoy serious guitar sound anywhere, anytime. And now, the existing range is joined by two new units.
"Lead" is based on a US-made high-gain boutique amp, further modified for lead guitar. It also contains a digital delay effect, delivering a huge, spatial sound that could not be previously obtained, offering up a rich lead sound you can play within a matter of minutes!
For the bassist, the aptly named "Bass" amPlug is modeled on the Vox classic AC100 bass amp, and expands its potential with a full-range tone that's perfectly suited to contemporary bass sounds. A compressor/boost effect provides not just compression, but also a thick overdrive sound, delivering the perfect tone for performing in any style. Careful attention has been paid to the sound quality, and a high-quality FET buffer circuit has been used to obtain even greater dynamic range.
The original, critically acclaimed models are still available in three different sound styles: Vox AC30 (self-explanatory), Classic Rock (based on a UK-made amplifier head), and Metal (based on a California-made high-gain amplifier head). Given their amazingly low Sweetwater price (just $39.99), you can afford to own more than one! How cool is that?