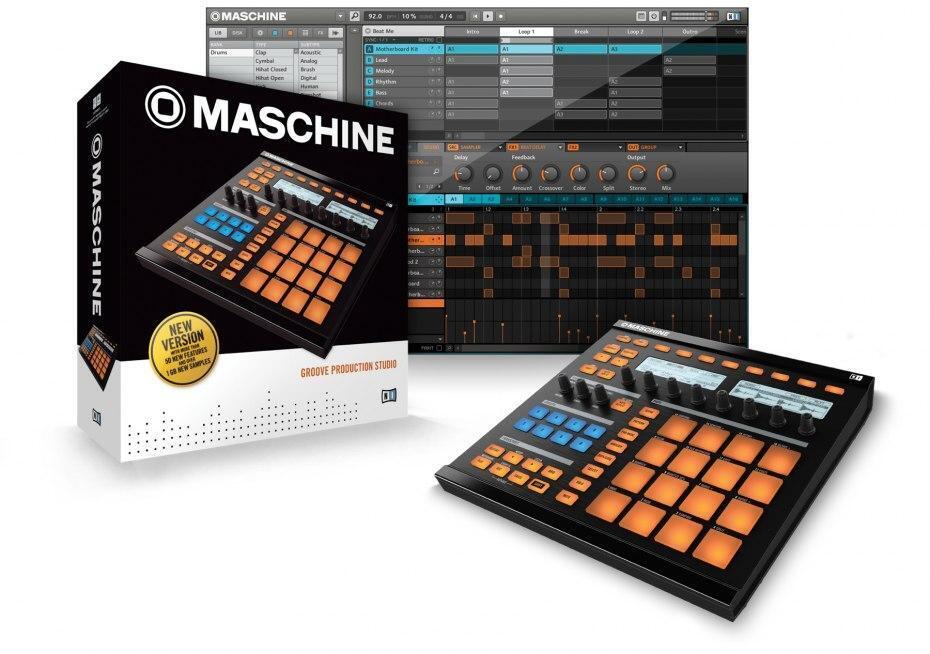 Native Instruments has released version 1.1 of Maschine. The new version includes new MIDI I/O capabilities, REX file format support, more slicing options, advanced scene triggering, and much more.
Ableton has rleased version 7.0.18 of Ableton Live 7 and Live Suite 7. The new version adds support for the Novation Launchpad and various controllers from AKAI, as well as improving support for the AKAI APC40. Several bug fixes are also included. (Note that the current version of the software is Live 8 and Live 8 Suite; Ableton offers this update as support for legacy version users.)
Apple has released version 10.6.2 of Mac OS X 10.6 (Snow Leopard). The new version includes numerous fixes.
Korg has released version 1.2.3 of the Korg Legacy Collection – Analog Edition, and version 1.3.2 of Korg Legacy Collection – Digital Edition. The new versions include improved stability, various fixes, support for Mac OS X 10.6 (Snow Leopard). You may now choose either USB key copy protection or challenge/response license authorization. Korg has announced that USB key copy protection will no longer be supported as of April 10, 2010. beginning in May 2010, only challenge/response license authorization will be supported.