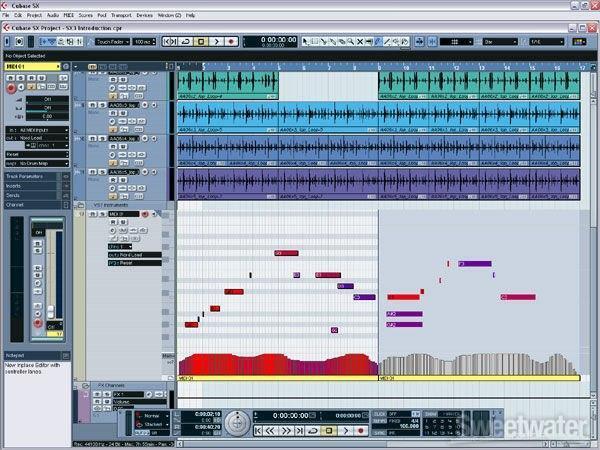 Steinberg has announced version 3.1 of Cubase SX and Cubase SL, which will be available in August. New features:
Studio Connections II: Audio Integration for monitoring and mixing Studio Manager devices just like VST instruments in the audio mixer. Instruments not supported by Studio Connections can be integrated as well.
Control external hardware effects via MIDI.
Support for optional Dolby Digital and DTS Encoder plug-ins
Processor optimization for not only Mac and PC multiprocessor systems, but also the latest AMD and Intel DualCore processors as well as Hyperthreading and DualCore over dual processors
"Equal Power" panner
New mixer key commands
Extended copy functions for mixer channels
MIDI output delay compensation when using external MIDI instruments routed through the VST audio mixer.
"Freezing" of MIDI track playback parameters into MIDI data.