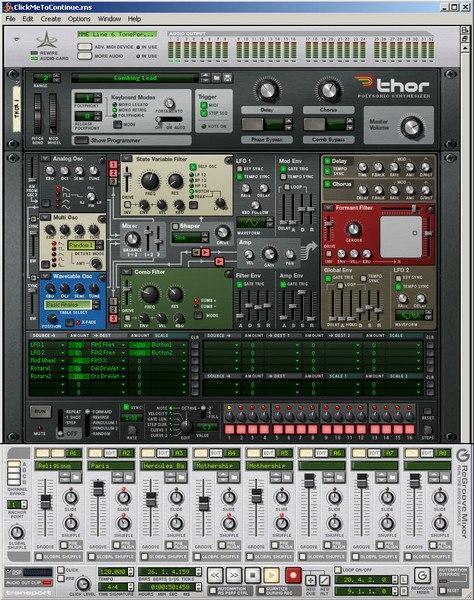 The folks at Propellerheads have just announced the release of three new software bundles, Reason Premium Edition, Studio Combo, and Rhythm Combo, which are great bang-for-the-buck options for music producers everywhere. The bundles will roll out in early August in Europe and later in the month here in the U.S.
The Reason Premium Edition includes a full version of Reason, bundled together with the four complete Hypersampled ReFills – Drum Kits, Pianos, Abbey Road Keyboards, and Electric Bass sound libraries – making it the perfect package for those new to Reason who want the full arsenal of sounds from the Propellerhead ReFills library. Users have the freedom to combine Reason's synths, arpeggiators, samplers, and effects with the powerful-sounding ReFills for nearly endless sonic possibilities.
The Propellerhead Studio Combo bundles the same four Hypersampled Reason sound libraries in one package, at a very affordable price. These ReFills have an organic sound that fits any production, from pop, rock, and reggae to hip-hop, R&B, jazz and beyond.
The Propellerhead Rhythm Combo bundles the Reason Drum Kits and Electric Bass ReFills into one package, which should appeal to Reason users that want lively, realistic acoustic drums and natural, organic-sounding bass. This is the perfect starting package – a complete rhythm section, which is the foundation for all styles of music.
Call your Sweetwater Sales Engineer for pricing and availability. You can bet that we'll have all three in stock the second the Propellerheads release them!