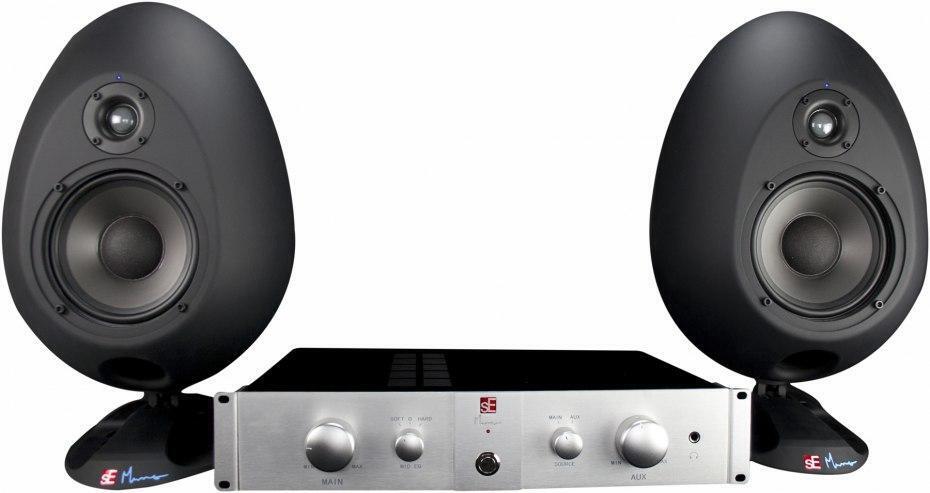 Q: What's the deal with the egg-shaped sE monitors? Does that shape really make a difference?
A: The sE Munro Egg 150 Monitoring System is designed to nearly eliminate internal standing waves. In addition, the shape nearly eliminates edge diffraction distortion because the front of the baffle has no edges. All of this enhances the "purity" of the waveforms leaving the drivers in the speaker for smoother frequency response, reduced smearing of transients, and improved transient response.
In other words, the shape of the enclosures improves the clarity of audio reproduction for maximum accuracy in monitoring. It's not a gimmick, it really works!
For a much more in-depth exploration of the technology behind the Eggs, check out Mitch Gallagher's Sweetwater Minute video interview with the designer, Andrew Munro.