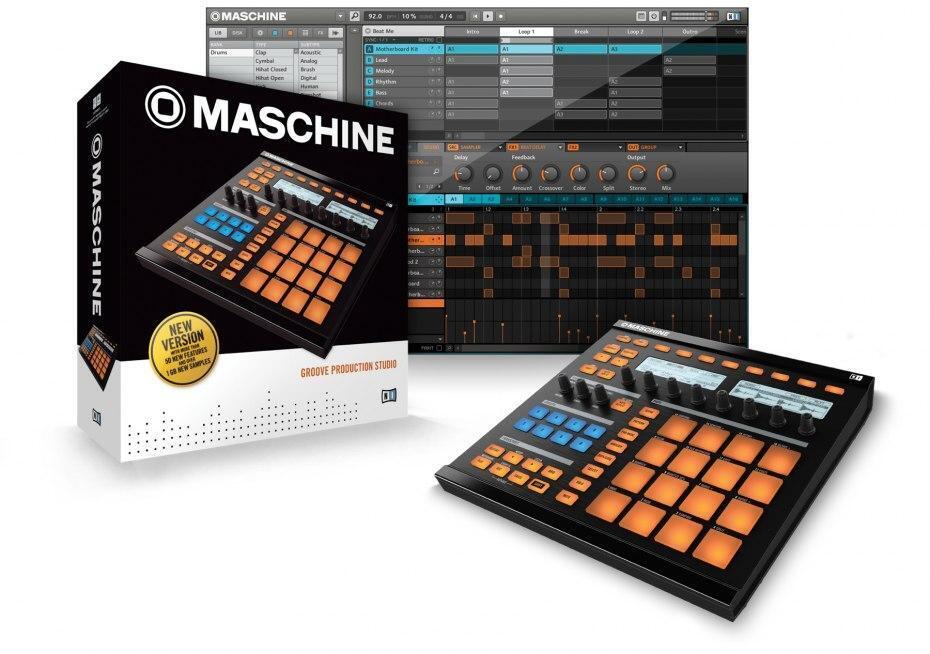 If you're making beats, programming drums, creating rhythm parts, or using software instruments, then Native Instruments' MASCHINE is probably on your radar — it's an incredibly powerful beat/rhythm production workstation consisting of super-powerful software, an inspiring 6GB sound and loop library, and a totally integrated hardware controller. (Plus, of course, much more!)
Now, NI has announced MASCHINE MIKRO — the same great software, the same massive 6-gig library, but with a compact controller that will easily slip into your bag along with your laptop. best of all, the MIKRO controller features the same tactile pads as its big brother, and all the control you need for any production setup or task.
Even better? MASCHINE MIKRO includes a free copy of KOMPLETE ELEMENTS with over 1,000 stunning sounds, all fully integrated and browsable in MASCHINE MIKRO!