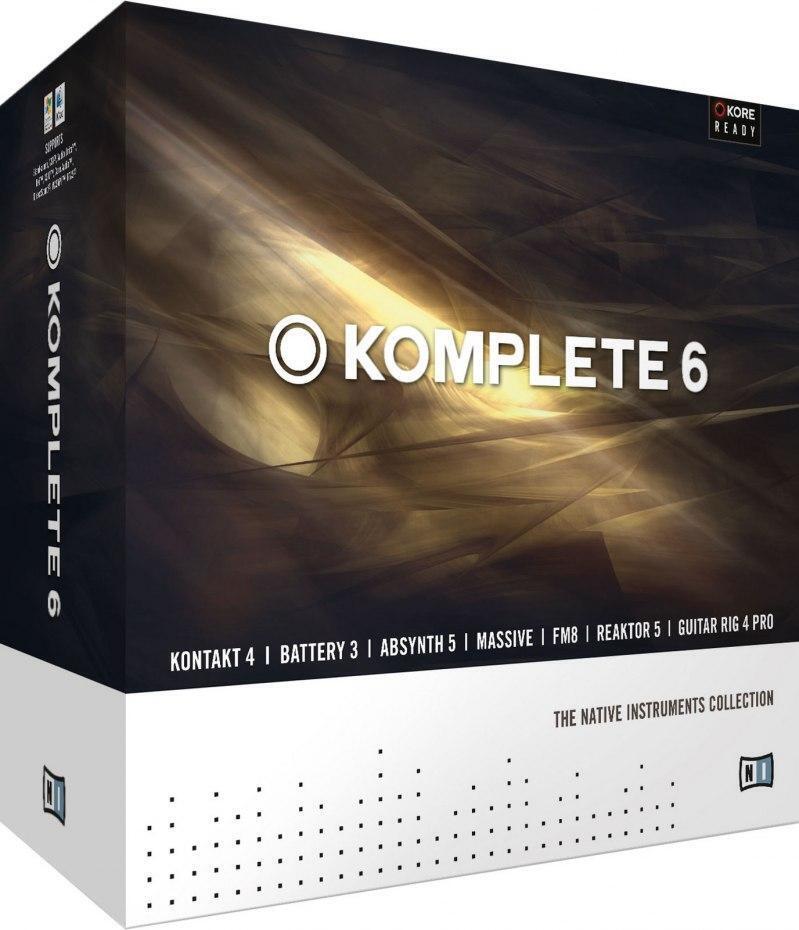 Native Instruments has announced the latest edition of Komplete, version 6. A high-end collection of seven synths, samplers, and a virtual guitar studio, Komplete 6 includes the all-new Kontakt 4, all-new Absynth 5, and all-new Guitar Rig 4 Pro, as well as Massive, Battery 3, Reaktor 5, and FM8. Also included are 7,000 presets and 60GB of samples — everything from synths to choirs, pianos to drums, orchestras to pads, all in exceptional quality.
NEW: Kontakt 4 (also available separately) comes with an immense 43GB sound library, with over 1,000 instruments and the unique Authentic Expression Technology aloing with many other new features. This version takes Kontakt to an entirely new level!
NEW: Absynth 5 has 1,800 presets, including evolving, rich atmospheres; beautiful, delicate pads; and complex, abstract soundscapes — multiple synthesis techniques and new Mutator Technology allow the creation of entirely new sounds.
NEW: Guitar Rig Kontrol Edition is the ultimate all-in-one guitar and bass tone solution. This version includes more amazing amps, more spot-on cabinets, more authentic microphones, and more inspiring effects than ever before!
Battery 3 is also available separately.
Look for Komplete 6 to arrive on October 1!