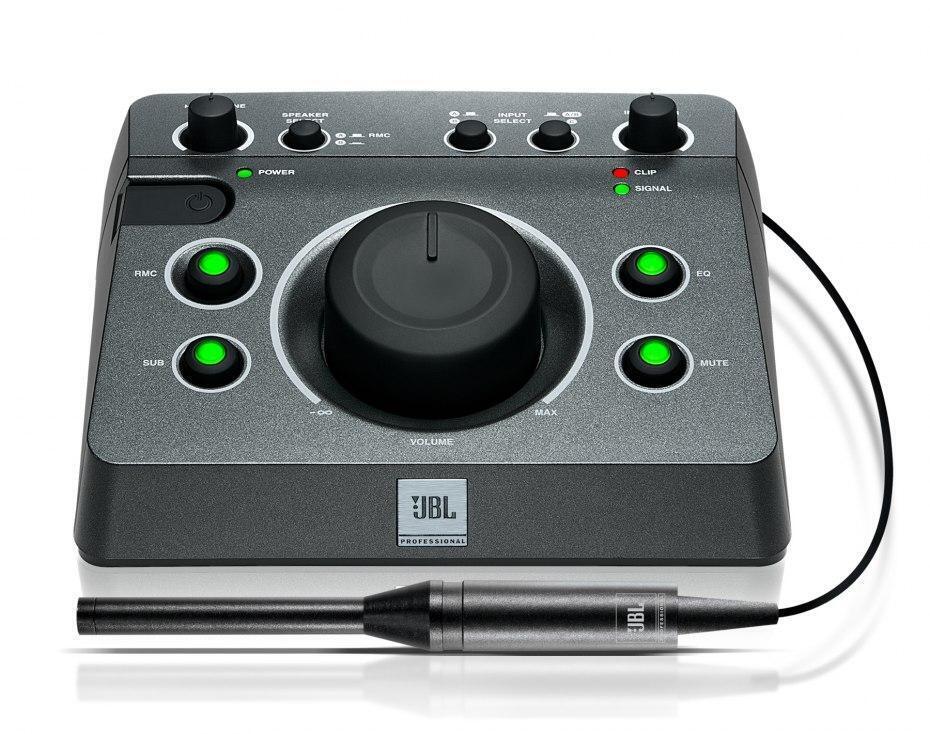 iZotope announced plans to release a new line of plug-ins for Digidesign's Pro Tools HD (TDM) platform, starting with the highly regarded IRC limiter.
Grace Designs announced a new channel strip, the M103, which includes a preamp, ptical compressor, and 3-band EQ; as well as the M501, an API 500-series-compatible version of their M101 preamp.
Lexicon was showing new native plug-ins, including a version of their trademark reverb.
Steven Slate introduced two new product lines: Slate Pro Audio and Slate Digital. Slate Pro Audio showed the Dragon compressor, which looks to be a very versatile hardware unit. Slate Digital unveiled a new line of mastering-quality processing plug-ins, including a mastering console, a dynamics processor, and a drum replacer.
Waves' Vocal Rider plug-in acts like an engineer's hand on a DAW fader for controlling vocal volume levels. Automation is written to the track by the plug-in.
JBL was showing the MSC1 Monitor System Controller, which includes the company's RMC (Room Mode Correction), can control up to three input sources and two sets of speakers and a subwoofer, plus headphones.
TASCAM displayed the new HS-P82 professional field recorder, a portable 8-track unit with eight mic preamps and support for 24-bit/96kHz audio. The unit records to dual Compact Flash cards for immediate backup, and provides a built-in stereo mix of the eight inputs.
Launchpad from Novation generated a lot of interest — it's a fun, dedicated controller for Ableton Live that allows you to launch clips, control parameters and more.