Portable Room Treatment
Enjoy effective acoustic absorption everywhere you work with Auralex ProMAX V2. This portable absorption treatment neutralizes room reflections, slapback, flutter echoes, and axial modes, transforming any space into an acoustically treated room. Eradicate chaotic reverberation and improve speech intelligibility. These panels also feature semi-reflective, angled rear surfaces to maximize their flexibility. Complete with sturdy base stands for easy placement, ProMAX V2 panels are ideal for any location where boundary-mounted treatment isn't an option.
Don't let poor acoustics spoil your projects
Reflections are sound waves that bounce off a hard surface. This creates a "slap" sound. Reflections also affect the frequencies in direct sounds, creating a poor listening environment. When reflections bounce off of two parallel walls, they create flutter echoes. Flutter echoes create a tube-like hollow sound. Out-of-control sound waves can also resonate along a single dimension of your room such as length, width, or height, creating an axial room mode. Like reflections, axial modes cause frequency peaks and nulls that inhibit proper listening. Producing quality work in a room full of reflections, slapback, flutter echoes, and axial modes is next to impossible. That's why Sweetwater recommends absorptive acoustic treatment for every studio.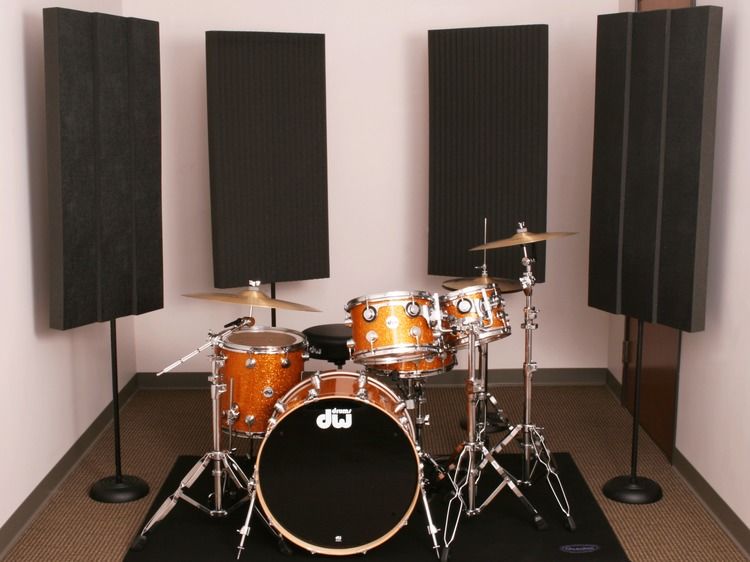 Auralex ProMAX V2 Features:
Portable absorptive foam panels with adjustable stands
Neutralizes room reflections, slapback, flutter echoes, and axial modes
Eradicates chaotic reverberation and improves speech intelligibility
Semi-reflective, angled rear surfaces to maximize flexibility
Ideal for locations where boundary-mounted treatment isn't an option