Take Direct, Hands-on Control of Your DAW
The Slate Media Technology RAVEN MTi2 is a world-class control surface. Achieve complete control over long-throw faders, pans, sends, and more with its 27" multi-touch display. Tweak plug-ins with your fingers like hardware without complex toggling or mapping controls. Access your parameters any way you'd like with the customizable toolbar. And save hours of time by utilizing the Batch Command System to execute sophisticated macros. While large-format analog consoles are great for warming up digital mixes, they weren't designed for modern production workflows, which can leave you feeling creatively disconnected. Take direct, hands-on control of your DAW with the Slate Media Technology RAVEN MTi2 and experience your music on a personal, intimate level.
This product requires an iLok (not included) for authorization. Includes a license for 1 DAW. Licenses for additional DAWs are $99 each. Please call your Sweetwater Sales Engineer if you have questions.
Multi-touch display is sharp, bright, and looks great at any angle
Built from the ground up using leading-edge touchscreen technology, the Slate Media Technology RAVEN MTi2's 27" multi-touch display was tailor-made for pro audio applications. Providing you with a commercial-grade LED backlit screen and components from industry-standard display manufacturers, the MTi2 is sharp, bright, and looks great at any angle. It boasts HD resolution (1920 x 1080 pixels), and it's very low on power consumption and EMI (Electromagnetic Interference) emissions. And it's comfortable. At Sweetwater, we love the smooth feel of the MTi2's slick glass-coated surface.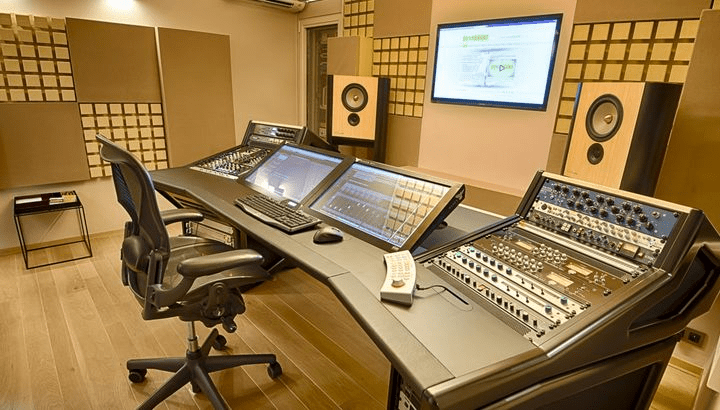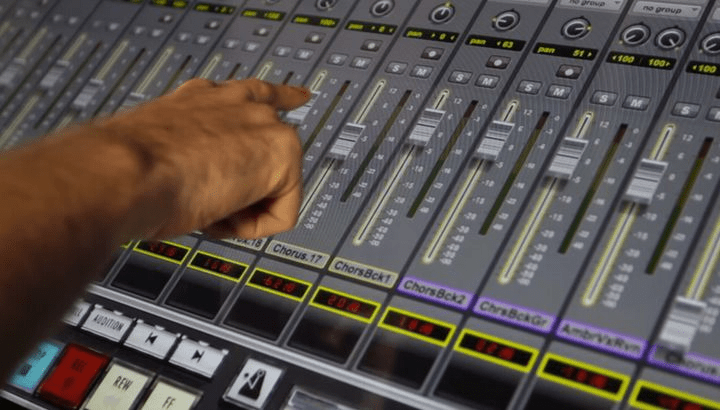 FADERS 3.0 software removes all obstacles between you and your DAW
The RAVEN MTi2 employ's Slate Media Technology's FADERS 3.0 multi-touch control software, which gives you complete hands-on access to faders, pans, mutes, solos, sends, automation, plug-in inserts - virtually all of your DAW's functions. You'll love the visceral thrill of tweaking controls with your fingers, almost like outboard gear. And with a resolution of up to eight times a classic 100mm fader, you'll be able to write automation with never-before-seen precision and detail. The FADERS 3.0 algorithm also imparts a virtual "feel" to the faders that allows for intuitive feeling actions. Not only are they comfortable, they're a blast to use!
RAVEN Toolbar puts your controls where you want them
Anchored directly in front of your hands at the base of the Slate Media Technology RAVEN MTi2's touch display, the user-customizable RAVEN Toolbar puts your DAW's controls exactly where you want them. You get transport controls, an Edit/Mix window selector, and convenient tools for tracking, such as Record Looping, Click, Create Group, and Undo. On top of that, the RAVEN NAVPAD lets you use intuitive multi-touch gestures to perform Scrub/Shuttle, Waveform Zoom, Track Zoom, and Track Banking.


RAVEN Batch Command System executes up to a thousand key commands and mouse clicks automatically
Slate Media Technology's RAVEN Batch Command System will boost your productivity. As a series of preset and customizable buttons that can execute up to 1,000 key commands and mouse clicks automatically, BCS creates instant headphone sends, names tracks, places a drum track group on the grid, exports stems, and more. BCS comes with 96 pre-defined commands in eight window sets. Macro commands are easy to program with QUICKLIST, which features hundreds of predefined Pro Tools operations and Music and Post Production commands. Simply touch and hold a batch command button to edit, and you've got access to a myriad of possibilities. The record feature records a macro from scratch and saves it to a touch button for immediate deployment any time you need it.
RAVEN 3.0 software provides near-universal DAW compatibility
Slate Media Technology took their game to a new level with the introduction of RAVEN 3.0 software. Mac users can enjoy customized control of Ableton Live, Cubase/Nuendo, Digital Performer, Logic Pro X, Pro Tools 10-12, and Studio One v3. PC users can gain complete multi-touch control over Pro Tools 10-12 and Cubase/Nuendo.
Slate Remote provides access to your session from anywhere on your Wi-Fi network
A free app for iOS users, Slate Remote provides you with remote access to your custom Batch Commands. As long as you're on the same Wi-Fi network as your RAVEN MTi2, Slate Remote performs time-saving tasks for you, so you won't wear a path between the iso booth and your desk.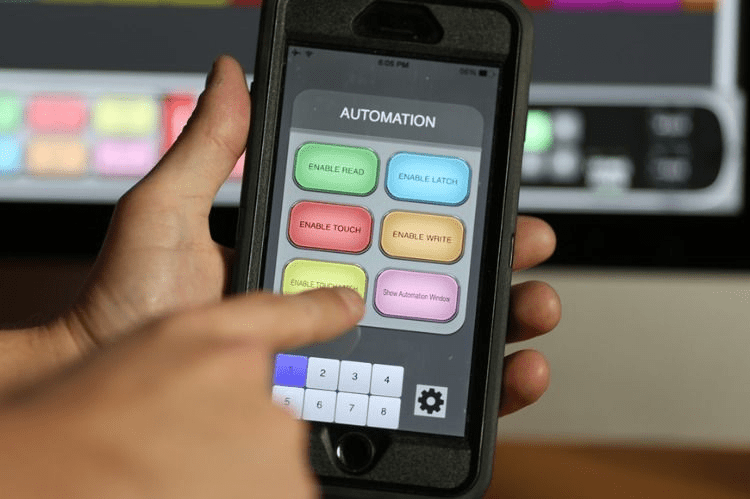 Slate Media Technology RAVEN MTi2 Features:
27" touchscreen employs leading-edge technology that looks great at any angle
Comfortable, slick, and smooth surface provides direct hands-on control of your DAW's functions
FADERS 3.0 software provides 8 times the resolution of a 100mm fader for ultra-fine tweaking
RAVEN Toolbar puts your DAW's controls exactly where you want them
RAVEN Batch Command System executes up to a thousand key commands and mouse clicks automatically
Supports Ableton Live, Cubase/Nuendo, Digital Performer, Logic Pro X, Pro Tools 10-12, and Studio One v3 on Mac
Supports Pro Tools 10-12 and Cubase/Nuendo on PC
Slate Remote provides remote access to your custom Batch Commands