SG Guitars

The evolution that drove a revolution.
Though it may not look like it, the Gibson SG solidbody electric guitar is a direct descendant of the iconic Les Paul. In 1961, Gibson's Les Paul sales were down, and the company was looking for a new design that would bolster their solidbody business. Gibson evolved the original Les Paul design into a sleek, powerful, double-cutaway body, and the SG solidbody electric guitar was born. Initially, the SG was even named a Les Paul. But while the guitar was a hit with players, it wasn't with Les himself. So the company quickly changed the name to SG (Solid Guitar), and both models lived on. Rockers especially took to the more aggressive shape. And its the SG that's responsible for the hard rock thunder of Angus Young, Toni Iommi, and even some of Eric Clapton's more famous tones. Today the iconic Gibson SG is still bringing that spirited look, feel, and sound to musicians around the world.
Features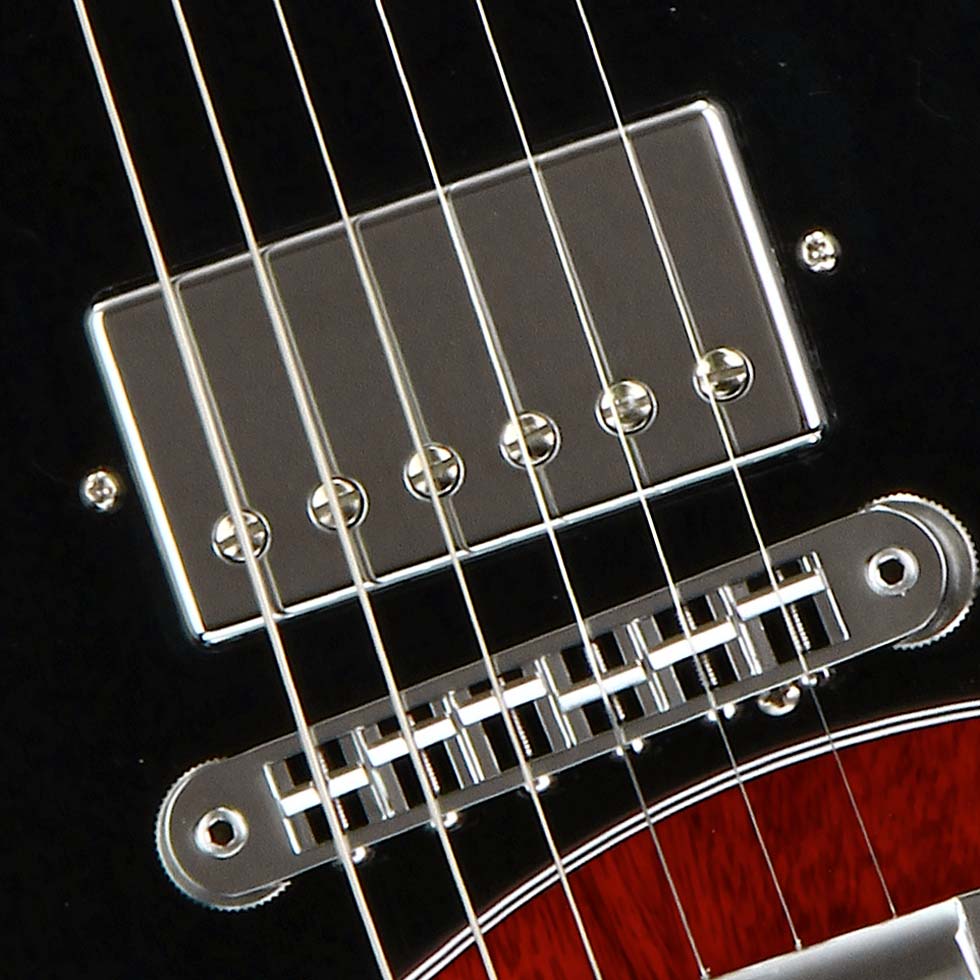 Humbucking Pickups
Humbucking pickups are designed to deliver powerful performance, with a fatter, thicker tone than single-coils that's free from pesky 60-cycle hum.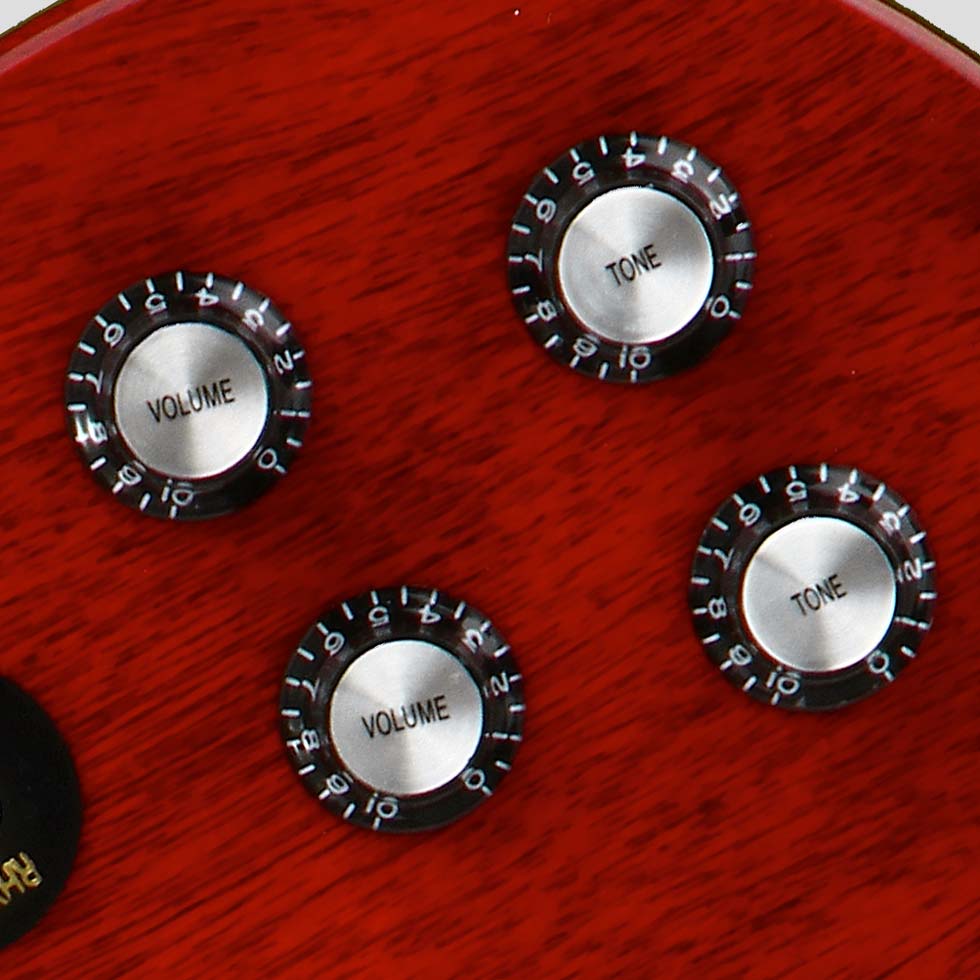 Tone and volume controls
Each pickup has its own tone and volume controls, to create precisely the sound you're looking for.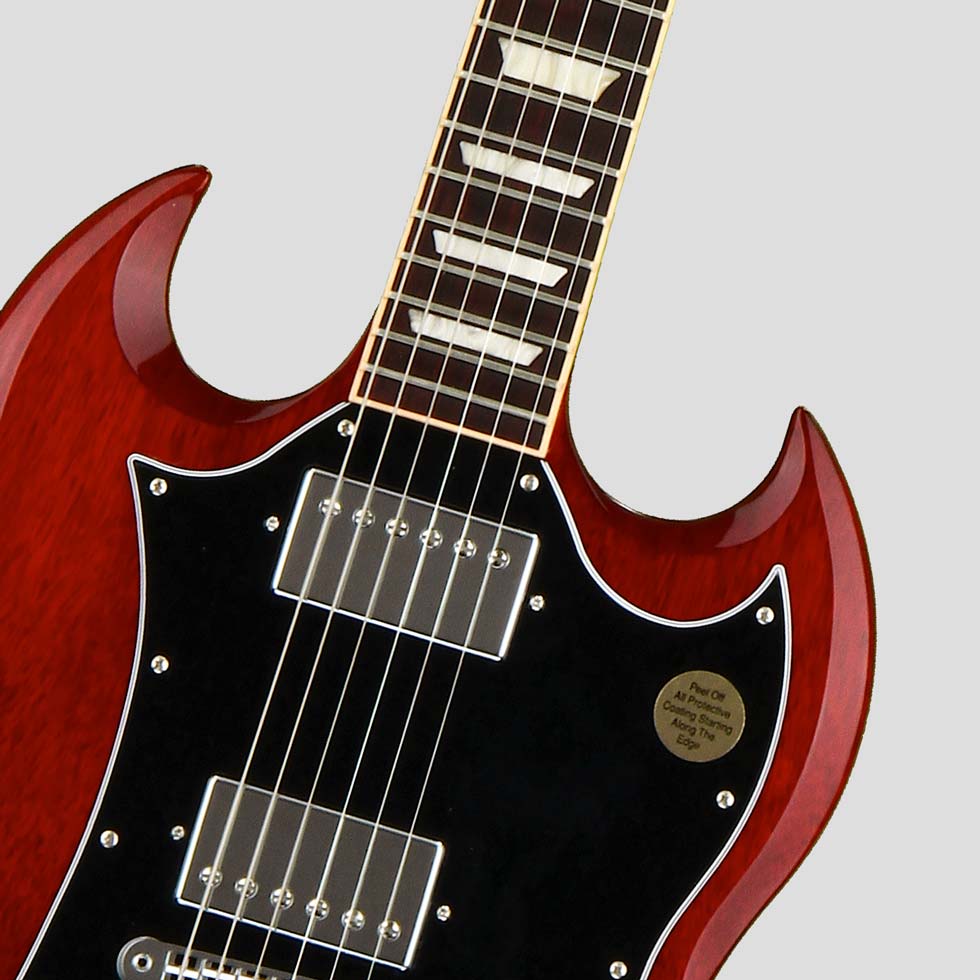 "Horned" Double-cutaway Design
Built from solid mahogany, the distinctive and thin shape of the SG guitar body is light weight and carries a lively, resonant sound.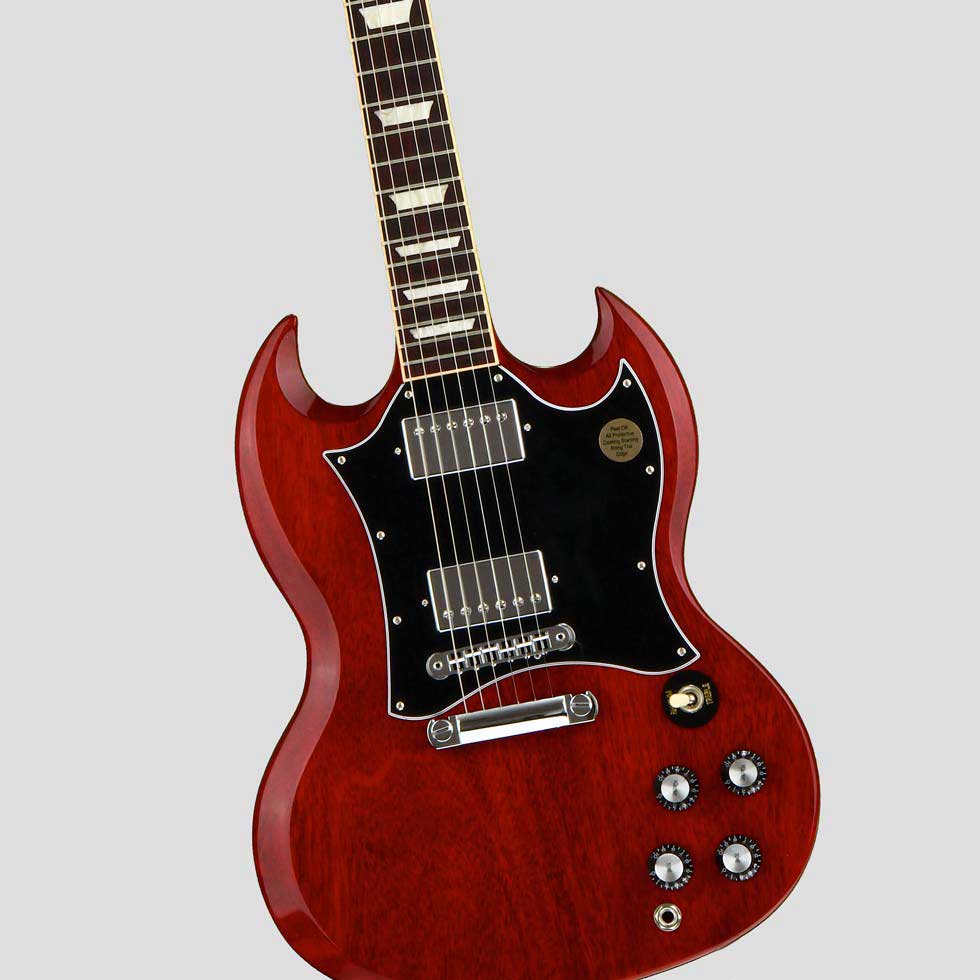 24.75" Scale Length
The SG's 24.75" scale length imbues the guitar with a fat, warm tonality, while also reducing tension and creating easy string bends.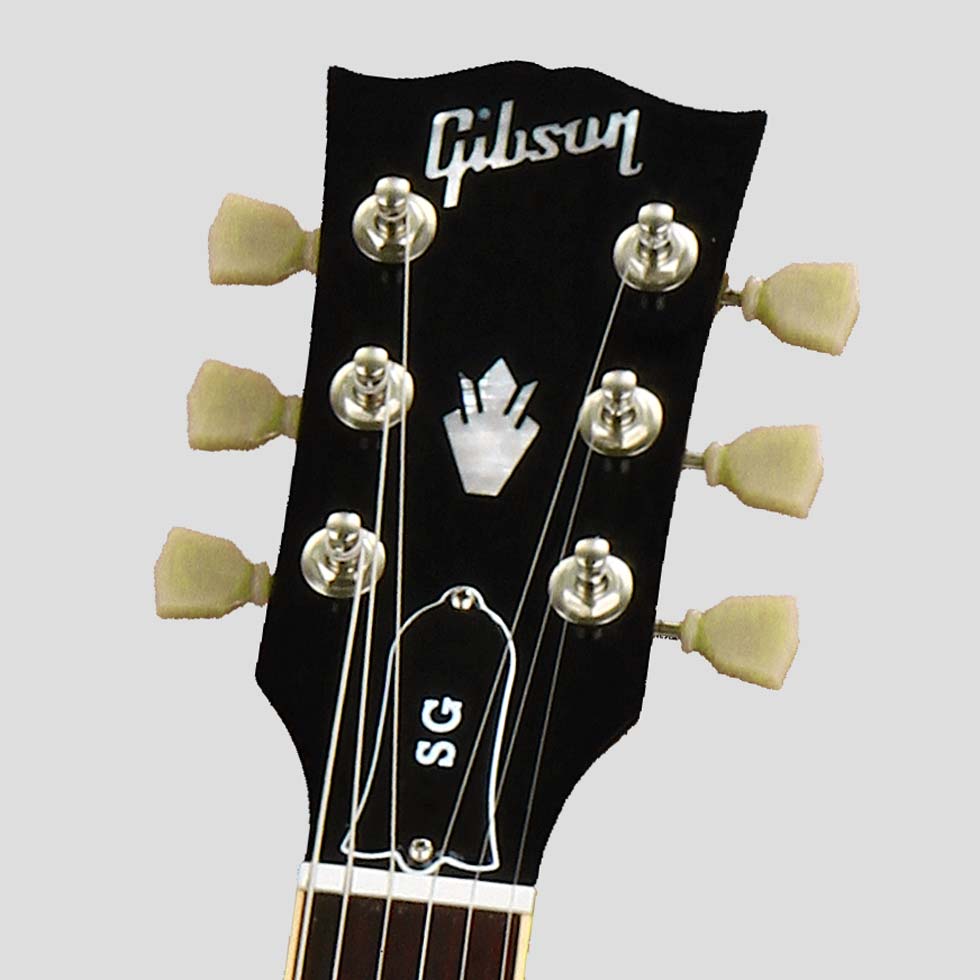 Angled Headstock
Gibson SG headstocks are angled at 17 degrees, ensuring solid tension and an ideal break angle on the nut, while eliminating the need for string trees.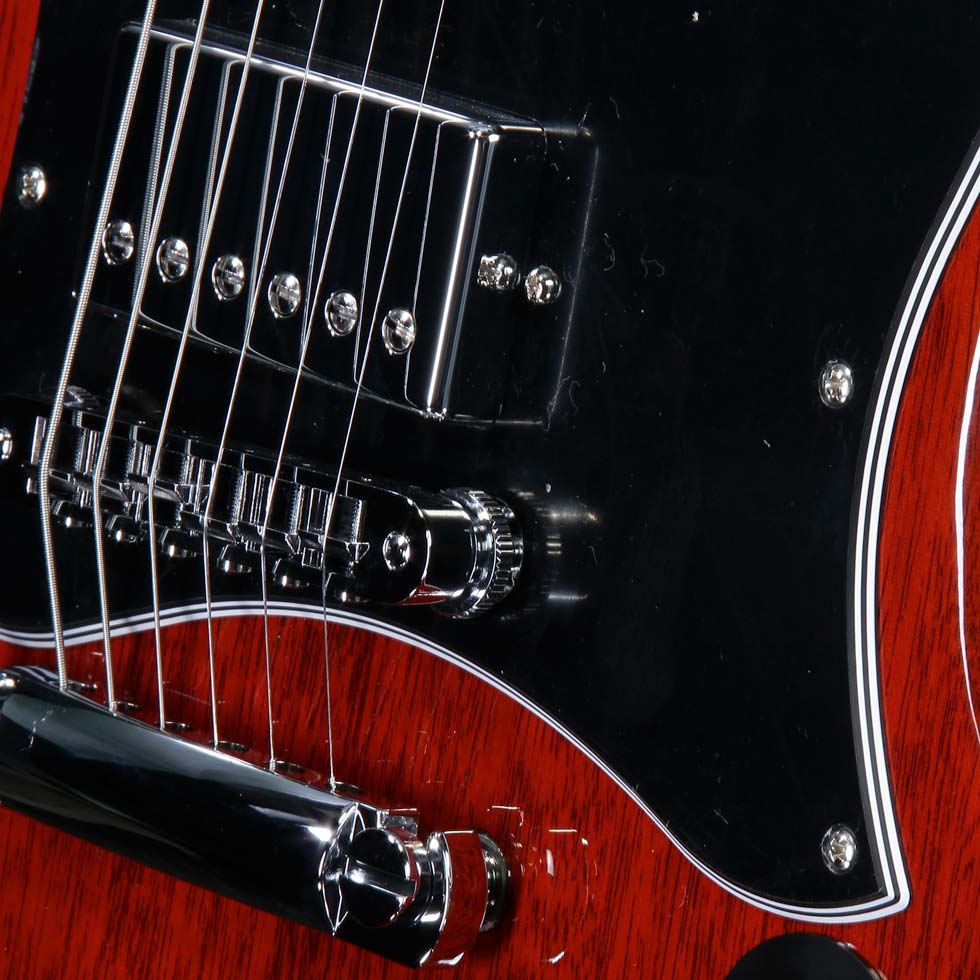 Tune-o-matic/Stop Tailpiece Bridge
The classic two piece bridge allows you to adjust your overall action, while having precise control over each string's intonation.