Choose Your Next Guitar with Confidence
Buying a guitar online should be fun. That's why we created the Sweetwater Guitar Gallery, to get you as close as possible to your next guitar. Here's how it works …


1. Complete climate control from start to finish
Total guitar acclimation in a temperature and humidity controlled environment.

2. Sweetwater's 55-Point Guitar Inspection
Our professional technicians, inspectors, and luthiers check every guitar over $299.

3. Professional, detailed photos of every single guitar
We capture the nuances in color, finish, and woodgrain in stunning hi-res clarity.

4. Preparing your new guitar for the journey home
We carefully repack and ship your guitar, verifying it is in ready-to-play condition.
Browse 1000s of guitars in stunning detail!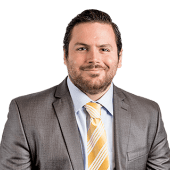 Questions about Jackson products?
Sweetwater's Sales Engineers have the experience to help!