Play a Real Gibson Les Paul over MIDI!
There's nothing like the chordal chime and driving lead timbre of a Gibson Les Paul Custom. Shredders Zakk Wylde and Buckethead, to perennial icons Peter Frampton and Neil Young, each owe their signature tones to these unforgettable guitars. Now you can control a real Les Paul Custom, in real time, using your MIDI controller with RealLPC 4. Since RealLPC replicates the clean sound of a DI'd Les Paul, rather than recorded amp tones, it's future proof. Just pair it with your favorite amp simulator or use IK Multimedia's included AmpliTube Custom Shop software for endless inspiration. RealLPC version 4 adds the drag-and-drop Song Mode to build backing tracks, Chord Selector to quickly flesh out existing arrangements, and a 9-parameter Humanize engine to adjust pick position and tremolo work.
Master guitar rock without mastering the guitar
If you're like Sweetwater composers, you have hard drives of virtual instruments. But for rock, country, and metal, nothing beats a real Gibson Les Paul Custom through a dirty amp. MusicLab's RealLPC 4 is your ticket to the rock sound you've been dreaming of — without the time and cost of learning a new instrument. This innovative virtual instrument uses guitar samples and special Floating Fret Position technology to achieve realistic guitar tones and chords. As you play notes on your MIDI controller, RealLPC 4 responds to them intelligently, adjusting chord shapes the way a guitarist would move around the neck.


Sounds like a real Les Paul, because it is
MusicLab recorded every sample in RealLPC 4 using a real Gibson Les Paul Custom. They then used special multi-channel layering technology to create a custom library of samples taken from every fret of all six strings.
Perform with expressive guitar techniques
RealLPC 4's Guitar Touch technology lets you use your MIDI controller's pitch-bend wheel, modulation wheel, sustain pedal, and aftertouch features to tap into guitar-specific techniques. Perform strumming, plucking, sliding, bending, and muting styles just as a real guitarist would.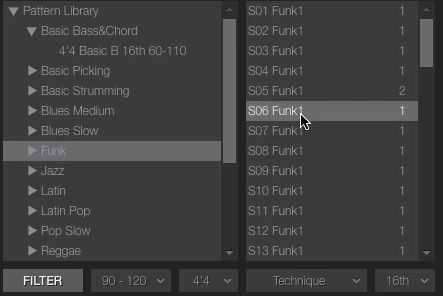 Build guitar-centric rhythms with Pattern Manager
Using RealLPC 4's built-in Pattern Manager feature, you have instant access to a wide range of natural rhythms and strumming patterns: 1,250 in total. Patterns cover a number of musical styles and give you great jumping-off points for creating your parts. When RealLPC 4 is used as a plug-in, the Pattern Manager will sync to the tempo of your DAW.
Packed with more songwriting features
Whether you're looking to swap out MIDI tracks with real electric guitar tones or stretch your songwriting muscles, RealLPC 4 has you covered. Song Mode captures the soul of rock 'n' roll by letting you build tracks just as a guitar player would. Chord Selector provides a wheel of key-specific chords to help you find the right mood for your verses, choruses, and bridges.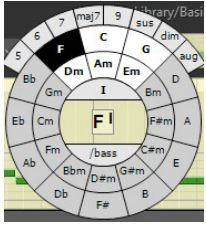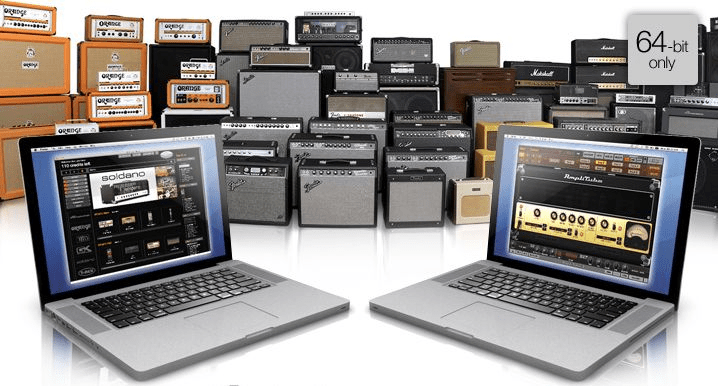 Includes AmpliTube amp-modeling software
Half the fun of recording guitar is choosing the right amp and pedals for the job. AmpliTube Custom Shop software lets you handle it all virtually. Insert AmpliTube as an effect plug-in on your instrument track; choose your amp, cabinet, and pedals; then find the sweet spot using virtual mics. Whether you're shoegazing or chicken-pickin', RealLPC 4 and the AmpliTube Custom Shop are a winning combination for your music.
MusicLab RealLPC 4 Electric Guitar Plug-in Features:
Electric guitar virtual instrument plug-in suite
Samples the clean DI tone of a real Gibson Les Paul Custom
Included AmpliTube Custom Shop software lets you pair sought-after amp and cabinet models virtually
Use standalone, or as a plug-in with your DAW (Mac/PC, VST/AU)
Perform in real time for live performances
Create realistic guitar arrangements for your music
Perform expressive techniques like tapping, hammer-ons, palm mutes, and volume swells with your MIDI keyboard
Packed with features for songwriters
Pattern library includes 1,250 rhythm patterns, synced to the tempo of your project