Try a Free Pair of ActiveGrip Sticks with This Promark Bonus Pack
Looking for a stick to enhance your chops? Promark's Select Balance Rebound system shifts the brunt of the stick's weight toward the butt for better finesse and cleaner note separation. This bonus pack includes three pairs of Promark Rebound 5As with standard finishes, plus a free pair of Rebound 5A ActiveGrips with a heat-activated coating. Sweetwater drummers noted that double-strokes and ghost notes had a nice rebound for an all-hickory stick, which is something live technical players are sure to appreciate. Promark Select Balance sticks are made from sustainable hickory for a heavy hit and lasting durability. The modified acorn tip produces a full cymbal sound and has good articulation to stand up to fast patterns.
ActiveGrip coating keeps sticks in your hands
Promark invites you to try a free pair of Select Balance ActiveGrip sticks with this bonus pack. ActiveGrip sticks have a heat-activated grip coating that becomes tackier as your temperature rises and your hands get sweaty, which lets you handle any gig with cool confidence and control. Promark ActiveGrip sticks are comfortable and won't tear up your hands or negatively impact your technique. The coating is no thicker than Promark's standard lacquer coating and won't transfer to your drum rims or cymbals.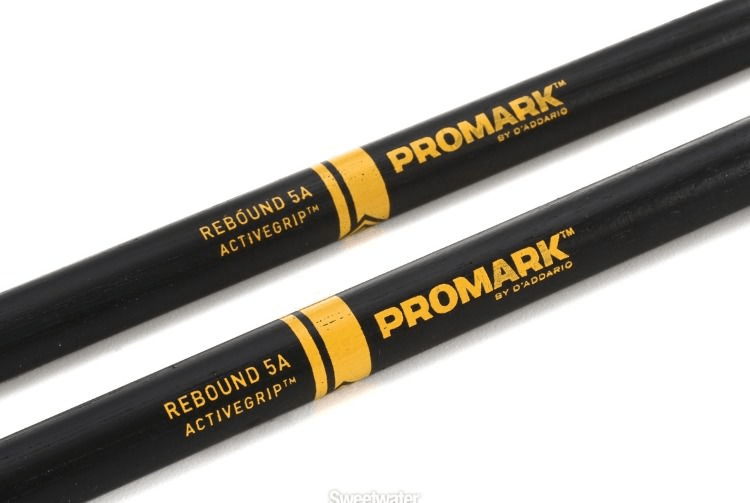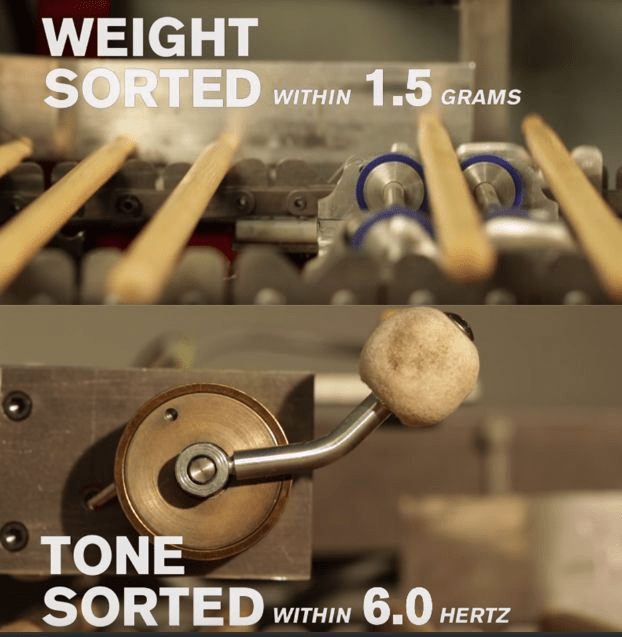 Carefully matched by weight and pitch
Every pair of Promark Select Balance Rebound drumsticks is matched within 1.5 grams and 6Hz for nearly perfect balance and tone. This guarantees an even response across the kit and helps build consistency in leading with different hands.
Promark drumsticks: an American institution since 1957
Family-owned Promark of Texas has been crafting quality sticks and mallets in its Houston factory for six decades. Every Promark Select Balance stick starts with responsibly harvested hickory that's carefully selected and prefinished for dependable performance. From Ringo to the Blue Devils, educators to hobbyists, drummers all over the world have found their perfect pair in Promark. Today, Promark is proud to be part of the D'Addario family of brands, joining the likes of Evans drumheads and Planet Waves cables.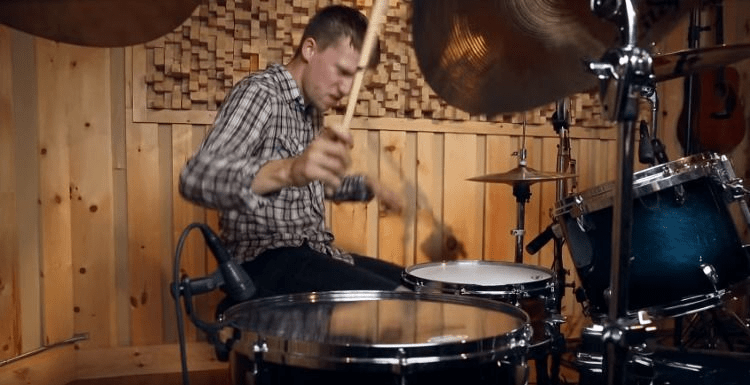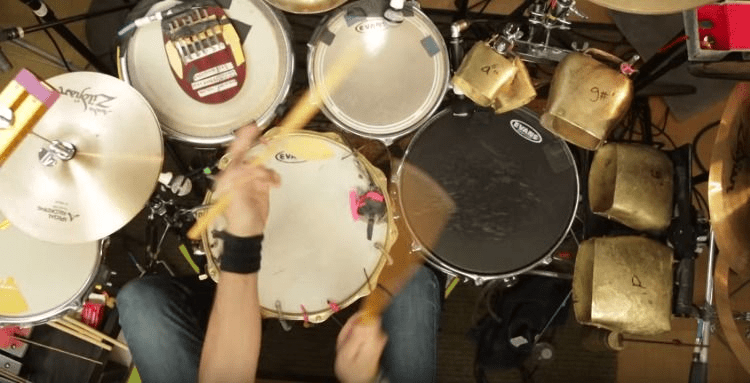 Promark Rebound Balance 5A Drumstick Bonus Pack Features:
3 pairs of Select Balance Rebound 5A sticks with standard finishes

1 bonus pair of Select Balance ActiveGrip 5A sticks with a heat-activated grip coating

Specially weighted for finesse and agility

Enhanced rebound to complement your stick work

Sustainable white hickory packs a wallop and stands up to abuse

Modified acorn tip delivers a full cymbal sound with good articulation

Rebound system with 3" tapers shifts weight toward the butt for excellent rebound

0.565" diameter feels like a traditional 5A