Pure2. The Name Says it All.
Pure2, Antelope Audio's mastering-grade 24-bit/192kHz 2-channel AD/DA converter and master clock, features Antelope's world-Class Acoustically Focused Clocking (AFC) technology, pristine analog circuitry, and a proprietary multi-stage linear power supply for unequalled digital clarity and vibrant analog warmth and realism. Pure2 is configurable from its front panel, offers convenient user presets, and flexible connectivity options — plus, you can easily manage all facets of operation via intuitive control panel software for Mac and Windows. At Sweetwater, we're quite impressed with the Antelope Audio Pure2. We're confident you will be, too!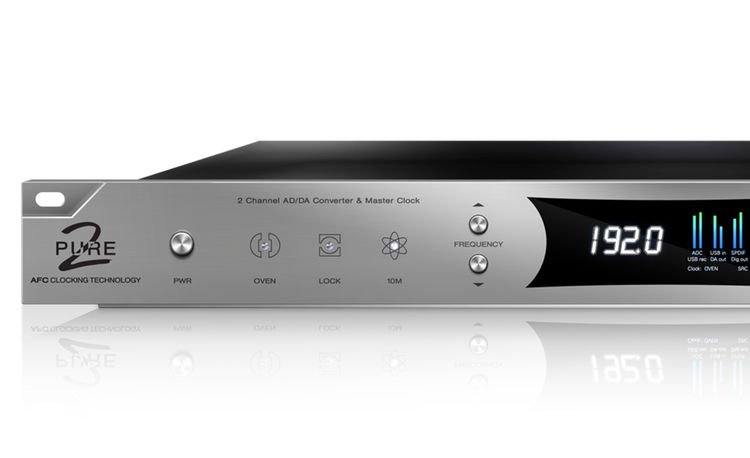 Superior engineering gives you world-class studio sound
For superior sonics and performance, the Pure2 design utilizes best-in-class Burr-Brown converters and the same Acoustically Focused Clocking technology found in Antelope's flagship Trinity master clock, while its highly optimized analog driver stage gently handles overload to deliver buttery-smooth clipping. The main D/A conversion has a dual-DAC architecture, with separate DAC chips for left and right channels — greatly enhancing the signal-to-noise ratio and improving stereo imaging.
The Antelope recipe for great-sounding audio
Pure2's Acoustically Focused Clocking delivers the most analog-sounding audio conversion we've heard. Antelope's renowned clocking and conversion technology, together with the custom USB technology in Pure2, are the same as in the acclaimed 32-channel Orion interface — a fixture in world-class studios and the playback rigs of top artists.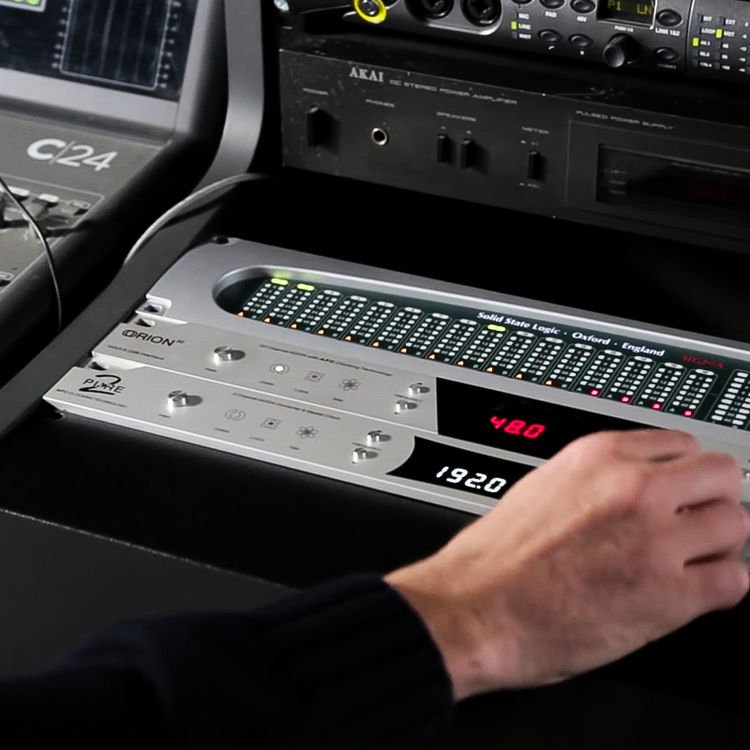 Headphone and monitoring flexibility
For greater convenience and improved routing flexibility, Pure2 sports an audiophile-grade headphone amp powered by a dedicated D/A converter. The separate DAC gives you the option for monitoring a secondary source, independent from the main outs. Pure2 also boasts Antelope's high-quality analog volume control, featuring a stepped relay attenuator with .05dB precision for optimum monitoring transparency through the main outputs.
Connectivity options galore
Pure2 gives you unparalleled connectivity options. With several Word Clock outputs, Pure2 can function as the master clock for your entire studio, and can also be locked to Antelope's legendary 10M Atomic Clock for even greater clocking stability. What's more, Pure2 can be connected via S/PDIF, TOSlink, AES, and Antelope's proven low-latency USB circuit for Mac and Windows, making it ideal for just about any studio environment.

Antelope Audio Pure2 Features:
A/D converter with optimized overload handling
D/A converter with dual-DAC architecture
High-end headphone amp with dedicated D/A converter
Relay-based analog volume control for accurate monitoring
Master clock with 4th-generation Antelope AFC jitter management
Connections for S/PDIF, TOSlink, AES, and USB
Includes intuitive control panel software for Mac and Windows