Hybrid Shells Pack Deep, Punchy Tones
TAMA's Starclassic Performer B/B shell pack is a solid foundation for your next pro kit. Each shell in this 4-piece set is made of birch and bubinga, a combination that delivers a punchy attack bolstered by warm, deep undertones. The shells look great on stage, and TAMA's Swivel-Wing tom mounting system and bass spur memory markers make setup quick and painless. Die-cast hoops and Evans heads round out the Starclassic Performer B/B shell pack, for a crisp attack and stable tuning no matter what style and where you play.
Bubinga/birch shells focus attack and enhance bass
The use of top-shelf birch is one of the things that has made TAMA's high-end drum kits the choice of discerning drummers for decades. The Starclassic Performer B/B shell pack takes things a step further by using bubinga for the three innermost plies of each shell. This gives drums a lower fundamental with sweetened mids and the strong attack of birch. Drummers at Sweetwater know that tonewoods make or break a kit, and we found the Starclassic Performer B/B's combination of birch and bubinga to offer a deeply satisfying playing experience.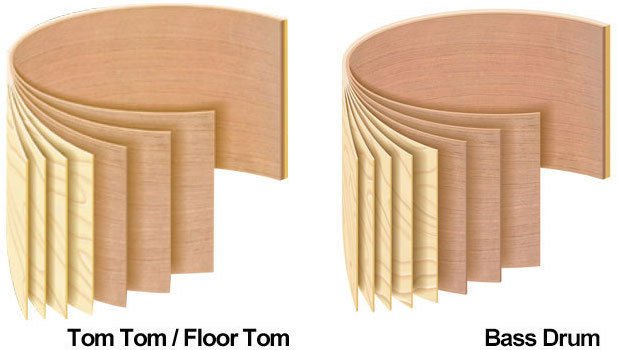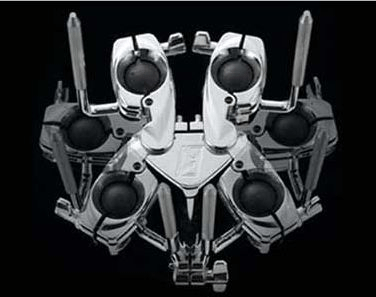 Swivel-Wing tom holder maximizes positionability
The Swivel-Wing mounting system gives your Starclassic Performer B/B shell pack the freedom to position toms however you like. TAMA's Omni-Ball system not only offers unlimited angle adjustment, but each ball moves around an arc of about 100mm for even greater placement possibilities.
Die-cast zinc hoops enhance tone and tuning
Hoops affect both tone and tuning stability. That's why TAMA chose premium die-cast zinc hoops for its Starclassic Performer B/B shell pack. Manufactured using a high-density injection molding process, these exacting hoops provide uniform bolt contact and give your kit a crisp attack and a wide tuning range.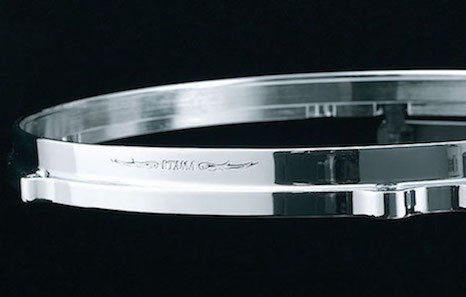 TAMA Starclassic Performer B/B 4-piece shell pack Features:
Sizes (depth x diameter): 8x10" and 9x12" toms, 14x16" floor tom, 18x22" bass drum

A quality shell pack for professional live and session drummers

Shells with birch outer plies & bubinga inner plies pack a deep, punchy attack

Swivel-Wing tom holder provides superb positioning and resonance

Premium die-cast zinc hoops enhance tone and tuning

Rubber-based claw hooks promise rattle-free operation

Bass drum spur bracket with memory markers makes setup fast and easy

Air-cushioned floor tom legs enhance sustain

Evans drumheads provide excellent sound from day one