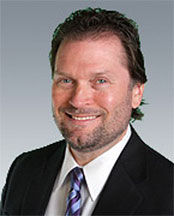 One of the things that separates Sweetwater from the competition is its experienced, highly trained, professional sales staff. The team has earned multiple "Best Sales Staff" awards in the annual Music & Sound Awards as well as several REX awards for customer service from Music Inc. Magazine. Maintaining this award-winning reputation doesn't come easily! To ensure that our customers get the most knowledgeable advice and the best service, Sweetwater implemented an intensive 13-week new employee-training program called "Sweetwater University." Executive Vice President of Sales and Chief Sales Officer, Jeff Radke, recently sat down to discuss Sweetwater U and the company's approach in seeking out the best possible employees and providing them with world-class training.
"What is unique about Sweetwater's training model?"
Jeff Radke: Interestingly, the fact that we actually have a training model actually makes us pretty unique. There really is nothing else like it in our industry. Personally, I think it's the thoroughness of Sweetwater University. We go far beyond "how to write an invoice" and some basic technical overview and really dig into the entire sales process in terms of a truly professional approach as well as covering music technology and practical applications in a very heavy duty way. We have to - our reputation and credibility are on the line every time a Sales Engineer communicates with a customer. If a Sales Engineer can't pass the technical exams that are part of Sweetwater University, they shouldn't be talking to customers, period.
"Why does Sweetwater have such a long training time?"
JR: While it's a big investment for us to pay our employees to be trained for 13 weeks, we feel it's absolutely necessary to ensure that our sales team continues to live up to customer expectations of Sweetwater. We've developed a reputation as being the place where a customer can call and speak with any member of our sales team with confidence that he or she will really know the gear, so it's all a matter of standards. We've been doing this for a long time now and we know what a Sales Engineer at Sweetwater needs to know in order to get the job done at a very high level. Every employee comes in with a slightly different personal skill set, level of experience, and area of expertise so there are always a few holes to fill and knowledge to flesh out. We've found that we are able to accomplish a very complete training within this time frame...it's just really hard to cram everything they need to know to do this job in a shorter period of time. Remember, the training never really ends here...the sales staff goes through several hours of training every week.
"Who does all of your training?"
JR: It is truly an all-star cast of very experienced instructors. We draw from talent within the building (including Chuck, sales management, Sales Engineers, tech support, literally every department manager, etc.) as well as manufacturer product specialists, factory representatives, and factory management. The depth of knowledge and experience shared is just unbelievable.
"When did Sweetwater start Sweetwater U?"
JR: Back in the "old days," the sales staff actually started kind of a study group which met regularly during off work hours so they could keep up to speed on the latest technology and product developments. This was slightly formalized to a once a week evening session run by Mitch Gallagher (yes, THAT Mitch). In 2000, we held what we called "Super Sessions" which were intensive 2 week training sessions for the current staff. Based on that experience, we formulated the genesis of our current program. Obviously, it's constantly evolving, but from the beginning it's consisted of one week of orientation followed by three 4-week blocks (Analog, Digital, Keyboards/MIDI/Synthesis, Drums, Guitars, Live Sound, Studio Monitors, etc) layered over lots and lots of business and professional training.
"What's Sweetwater U's biggest benefit?"
JR: For us and for our customers, the biggest benefit are confident, competent, successful, and long-term employees. Our turnover rate is extraordinarily low and that's largely due to the fact that our sales staff is well prepared to do the job. We don't just toss people out on the sales floor and hope they can swim. We really are very committed to doing all we can to ensure each person does well and is given the tools they need.
"What do you cover?"
JR: Obviously, we hit the technical side of things awfully hard. As I noted previously, we are known as being the place a customer can call and speak with somebody who really knows their stuff technically. While it's important to have a knowledgeable sales staff, it's probably even more important to have a truly professional sales staff. That doesn't relate to secret ninja sales tricks, it relates to being honest-to-God business professionals and working with our customers with a very long-term perspective. It means really understanding and caring about what a customer's needs are and following up on every detail. In this regard, we actually cover a lot of subject matter during Sweetwater U that hits on what I call life skills. For example, I go through "The 7 Habits of Highly Effective People" with every new sales employee. We also have classes on goal setting, perception (the importance of controlling one's attitude), and even one session on finances that deals with the realities of making a living in a commission based career. We want our employees to not just be successful here, but fulfilled in life as well. There's a very high level of commitment on both sides. Frankly, I believe that is the real key to Sweetwater's incredible growth and success. People matter. The better the people and the happier, smarter, more confident, and competent the people, the greater the chance that good things will happen.
"How do you know if somebody is succeeding - what does it take to pass Sweetwater U?"
JR: Due to the great amount of instructor interaction, we have a very direct read of how well each person is doing, even without looking at the quiz and test results. The ratio of "student" to instructor is also conducive to a lot of personal attention. This is a VERY intense training, with lots of homework and extremely high expectations in terms of performance. While I hate to relate work to combat, I have a favorite quote by the famous Russian General, Marshal Suvorov, "Hard training, easy combat; easy training, hard combat." Being a Sales Engineer is a very challenging job, and we want our team to be well prepared. The bottom line is that every time a Sales Engineer communicates with a customer he/she holds the credibility of the company in his/her hands; the reputation we've worked hard to build since 1979 is on the line with every email and every conversation. We take our credibility very seriously.
"How do you introduce new Sales Engineers to the sales floor?"
JR: There are dedicated times every four weeks (this overlaps with the orientation week for the new hires) during which each new Sales Engineer spends time in what we call a "Team Interaction." They are paired with one of our Senior Sales Engineers and work closely with them and their existing customers. I'm a big fan of mentoring. The benefit for the Senior Sales Engineer is the short term extra help and the advantage for the new SE is the ability to work with clients, our systems and products while under the wing of a very experienced mentor.
"What are some of the reactions of Sales Engineers when they get into this training?"
JR: They are consistently blown away by how thorough it is. Honestly, they are also shocked at how difficult it is. Sometime into the second or third week, we generally see the deer-in-the-headlights look as they realize just how challenging the training is. We do get the occasional, "Holy cow, this is harder than anything else I've ever done!" comments. Sweetwater University has frequently been compared to a graduate degree program crammed into 13 weeks. Inevitably, they rave about it and are very appreciative of the effort we've put into preparing them for the real world on the sales floor.
"What type of candidates qualify for training?"
JR: Most of our current hires have music technology degrees or pretty extensive studio/retail backgrounds. The fact is, we really can't train anybody in music technology from square one in Sweetwater U. There has to be a strong foundation of knowledge going in. Beyond the technical knowledge, the things I'm looking for most are attitude and aptitude. It's not critical to have a complete skill set going in, but there has to be a genuine "fire in the belly" and desire to grow personally and professionally. Ultimately, we want folks who are ready to commit to a career.
If you think you've got the right stuff to work at Sweetwater, apply online today! You will have an opportunity to attach a resume and cover letter during the application process.
Ready to join our team? Awesome!
Apply