If you purchased a digital download copy of a Slate Digital plug-in, follow these instructions to get it installed and activated.
1. When you purchased you plug-in, you should have received an email from us. Find that email and keep it handy.
2. Go to www.slatedigital.com/esd.
3. Select your plug-in.
4. Enter your email (twice) and your first and last name. In the Passcode field, enter the Activation code we sent you in that email.
5. On the next page, you'll see some instructions and some links. Basically what they'll tell you is they've sent you an email with an iLok redemption code and a password. When that email comes, make sure you write those codes down and keep them in a safe place. You can also click on the installer for your operating system to begin that download.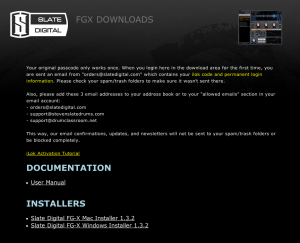 6. When you have the password that Slate Digital sent you, go to users.drumclassroom.net.
7. Enter the same email you used before and enter the password that was emailed to you.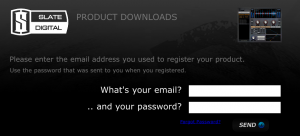 8. On the next page, we recommend that you change your password to something you will remember for easier access in the future.
9. Next, find the installer that you downloaded and open it. Follow the prompts to complete the installation.
10. Once the installation is done, you'll need to transfer the license for your plug-in to your iLok. If you haven't already done so, go to www.ilok.com and create an account. Then, download and install the iLok License Manager.
11. Launch the iLok License Manager and plug your iLok into your computer.
12. Sign in to your account.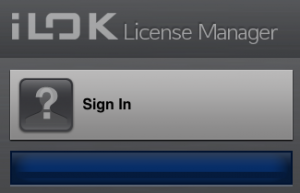 13. Click the Redeem an Activation Code button located in the upper right corner.
14. Enter the iLok Redemption Code that was emailed to you by Slate Digital. Click Next.
15. Select the location for your license, such as your iLok, then click next.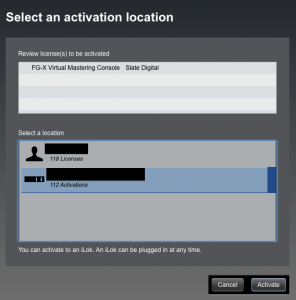 16. The process may take a few moments, then  you will see a confirmation dialogue. Click OK.
17. Wait for the progress bar. When it's done, you will get a notification that the transfer was successful. Do NOT unplug your iLok or quit the License Manager until the progress bar is completely gone.
18. That's it! Launch you DAW and load your plug-in.
---
Helpful Links
My newly installed plug-in isn't showing up in Garageband!
My Slate Digital Trigger 2 plug-in shows up in my DAW, but there are no sounds.
How do I install and activate Steven Slate Drums 4?
Downloading and installing Steven Slate Drums SSD4 and Trigger drum expansions
How do I add a VST plugin into a Windows DAW?