Focusrite Scarlett plug-in suite won't show up in Cubase on a PC!
Article #1719068
Added on Jul 30, 2013 at 2:38 PM
When installing your Focusrite Scarlett plug-in suite, make sure you select the correct destination (this can change from computer to computer).
The easiest way to do this is to run the plug-in installer. When you get to the "Select Destination Location" section of the installation process, make a note of where the plug-in will be installed, or select a destination yourself.
Once the installation is done, open Cubase and navigate to Devices>Plug-in information. Click Vst.2x Plug-in Path, then click Add. Navigate to whichever directory your plug-in suite was installed and open it.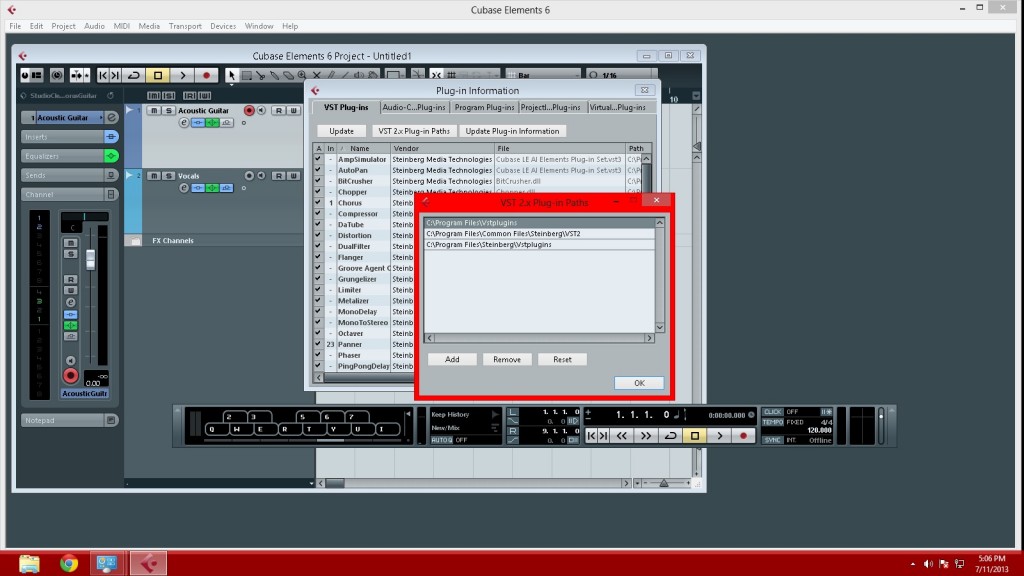 Once you have selected the plug-in path, close Cubase then reopen it. You should now see Focusrite listed in your Inserts menu.