Les Paul Guitars

The guitar that changed the world.
In the early 1950's, master guitarist Les Paul teamed up with Gibson to take the music world by storm. After the success of other company's line of solidbody electric guitars, Gibson was scrambling to release one of their own into this new burgeoning music scene. Unlike the other designs, Gibson decided to put the same craftsmanship an quality materials into their solidbodies as they did with their popular archtops. By gluing a hand-carved maple top to warm-sounding mahogany and adding a duet of humbucking pickups (a brand-new invention of the time), the Les Paul offered players something very desirable and totally different from anything on the market at the time. Today the iconic Les Paul guitar can still be found center stage in packed stadiums and smokey backstreet clubs. If you're looking for a solidbody electric guitar that was built to rock, your decision should begin and end with the Les Paul.
Features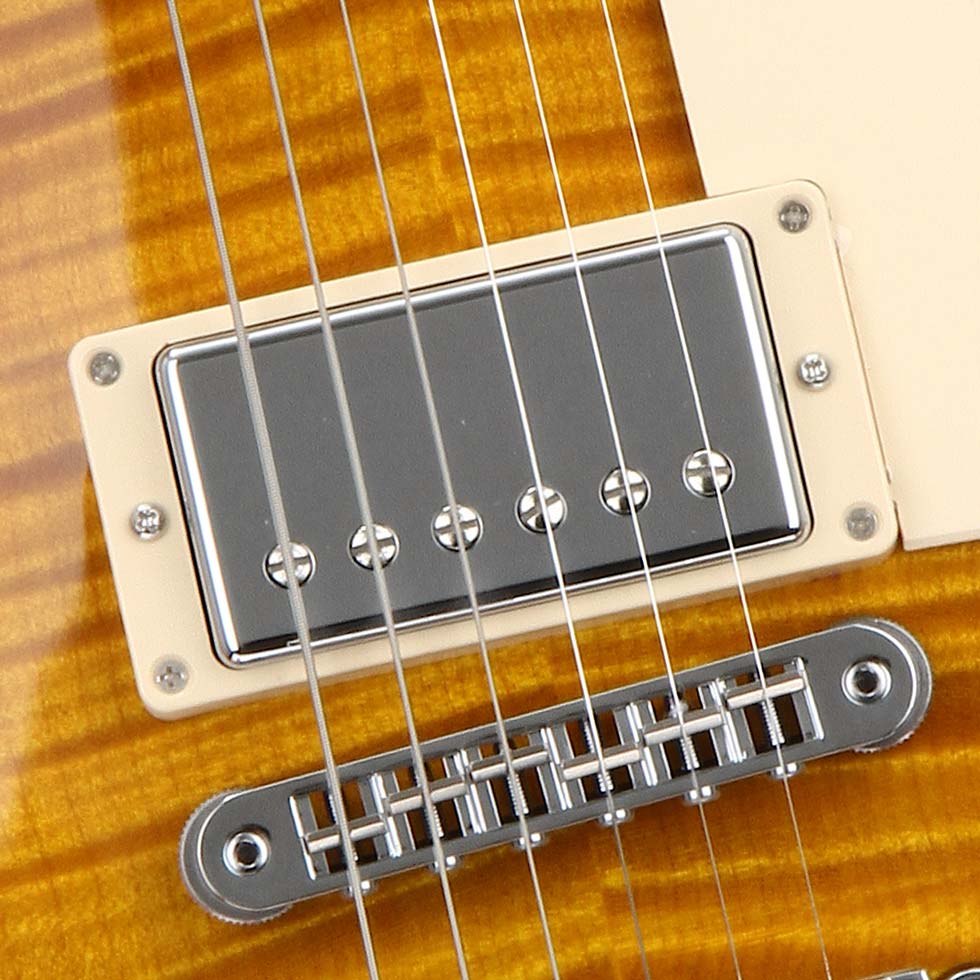 Humbucking Pickups
Humbucking pickups deliver powerful performance with a fatter, thicker tone than single-coils, all while eliminating pesky 60-cycle hum.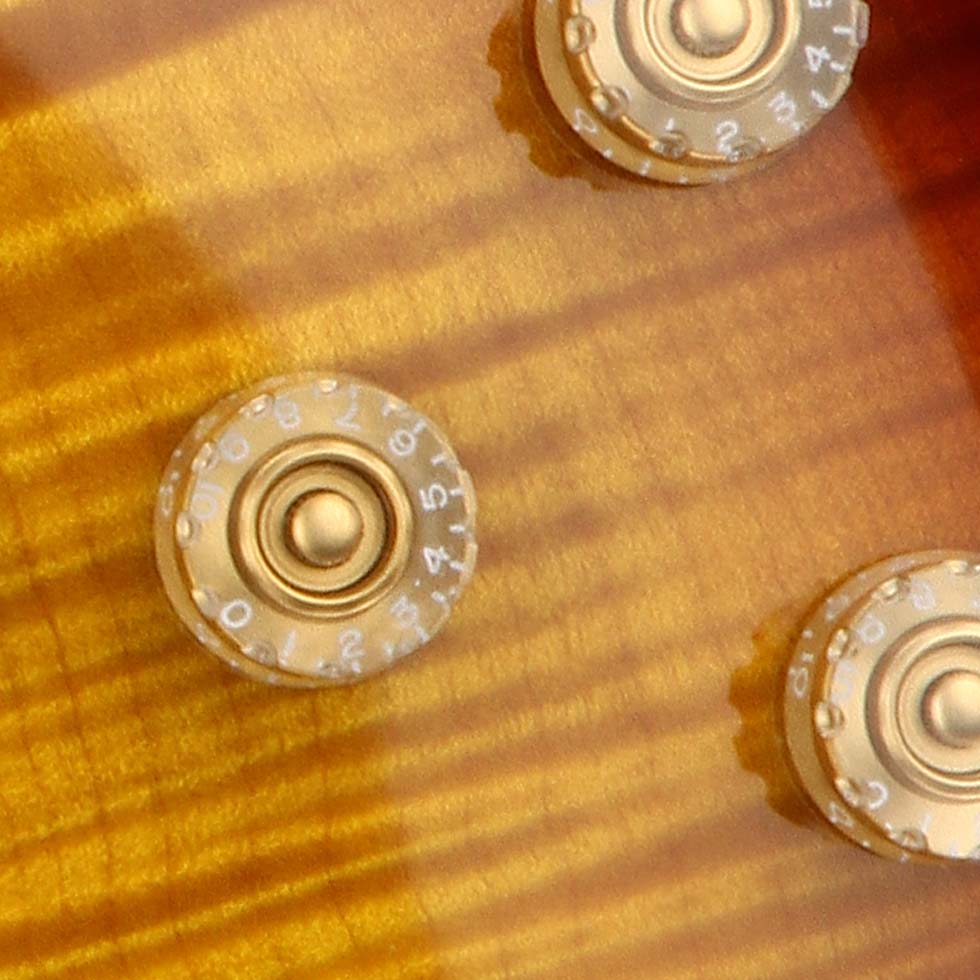 Tone and volume controls
Each pickup has its own tone and volume controls, to create precisely the sound you're looking for.
Iconic Single-cutaway Solid-body Design
Built from the famous tonewood combination of solid mahogany and a thick, carved maple top, the shape and tone of a Les Paul are unmistakable.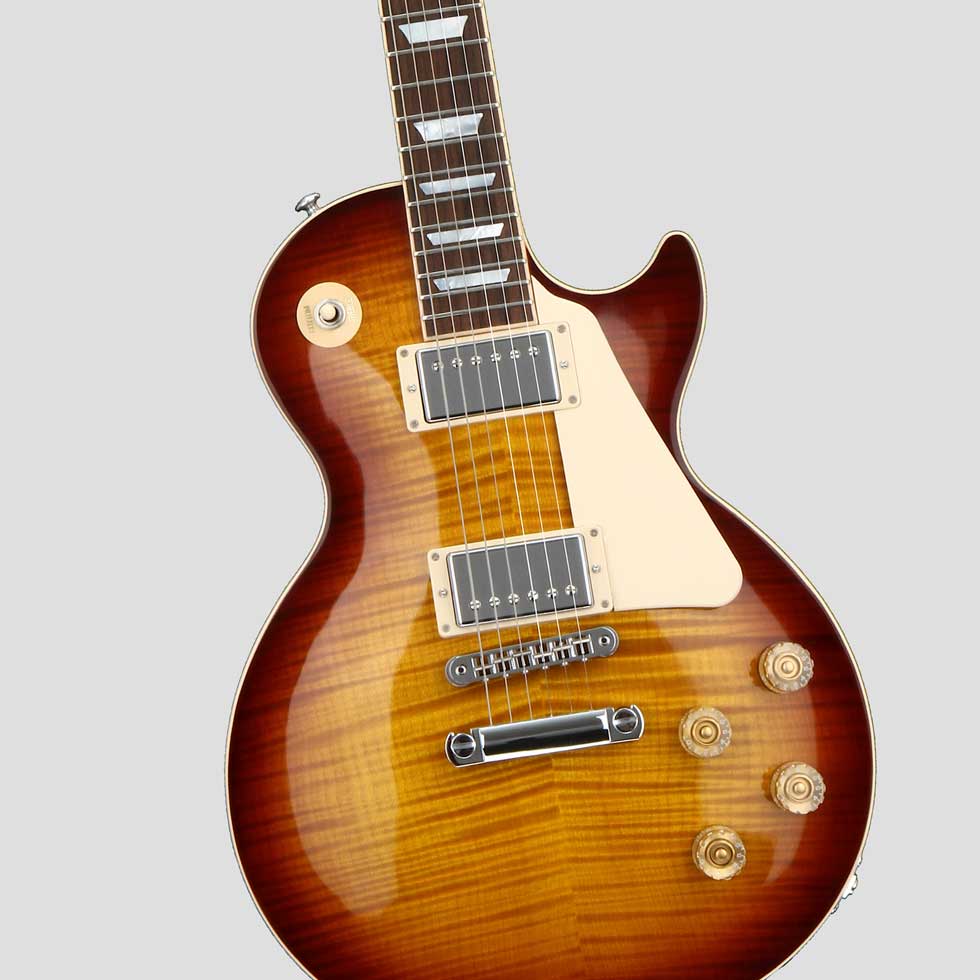 24.75" Scale Length
The Les Paul's 24.75" scale length imbues the guitar with a fat, warm tonality, while also reducing tension and creating easy string bends.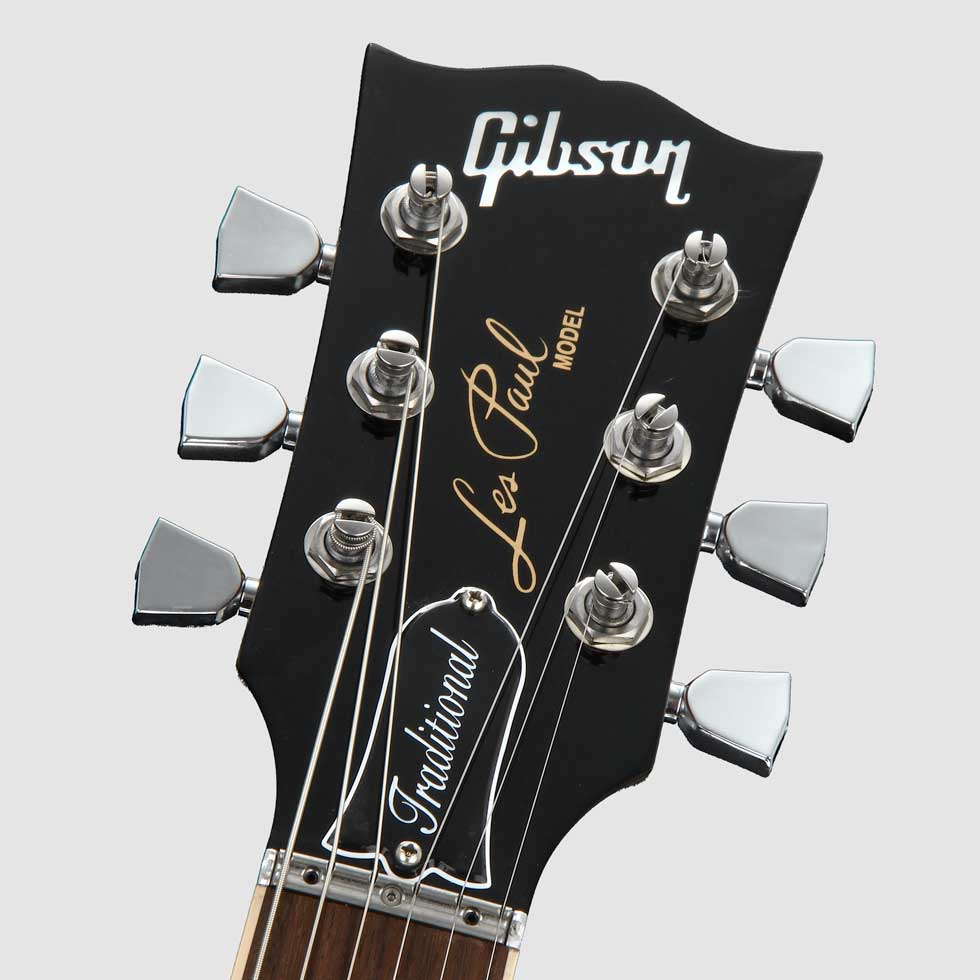 Angled Headstock
Gibson Les Paul headstocks are angled at 17 degrees, ensuring solid string tension and an ideal break angle on the nut, while eliminating the need for string trees.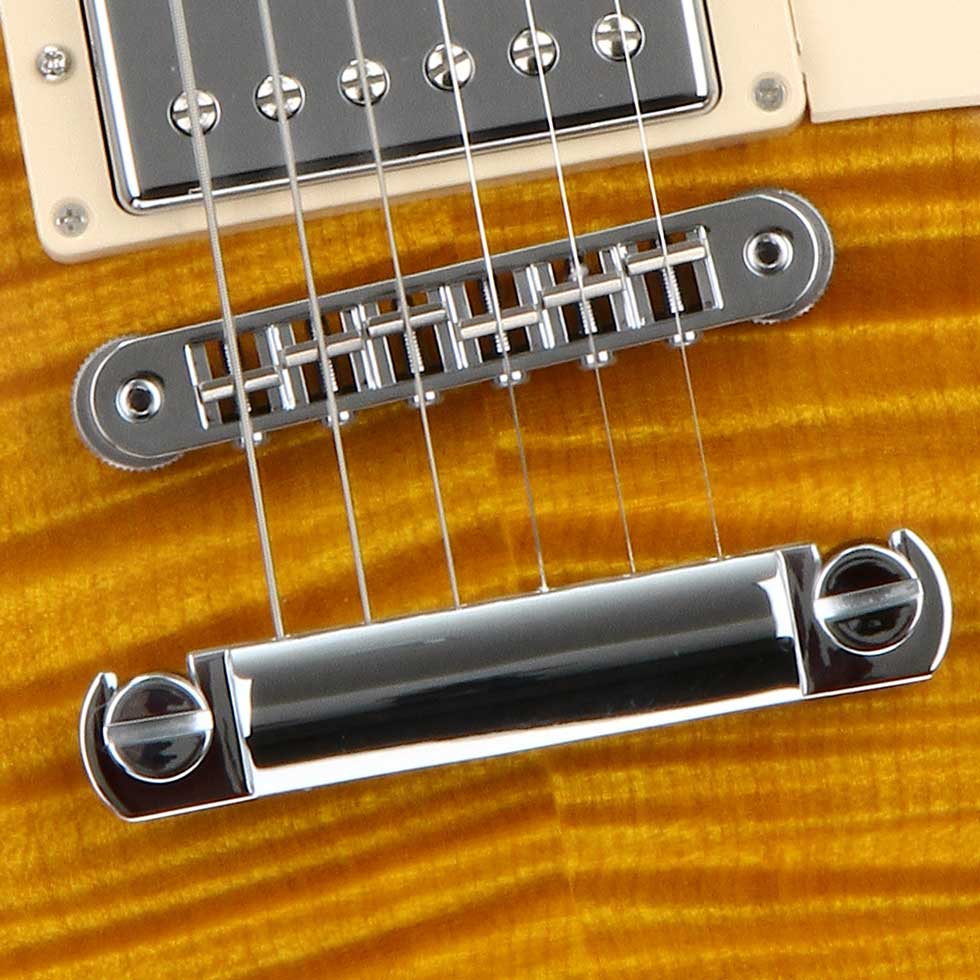 Tune-o-matic/Stop Tailpiece Bridge
The classic two piece bridge allows you to adjust your overall action, while having precise control over each string's intonation.