ES Guitars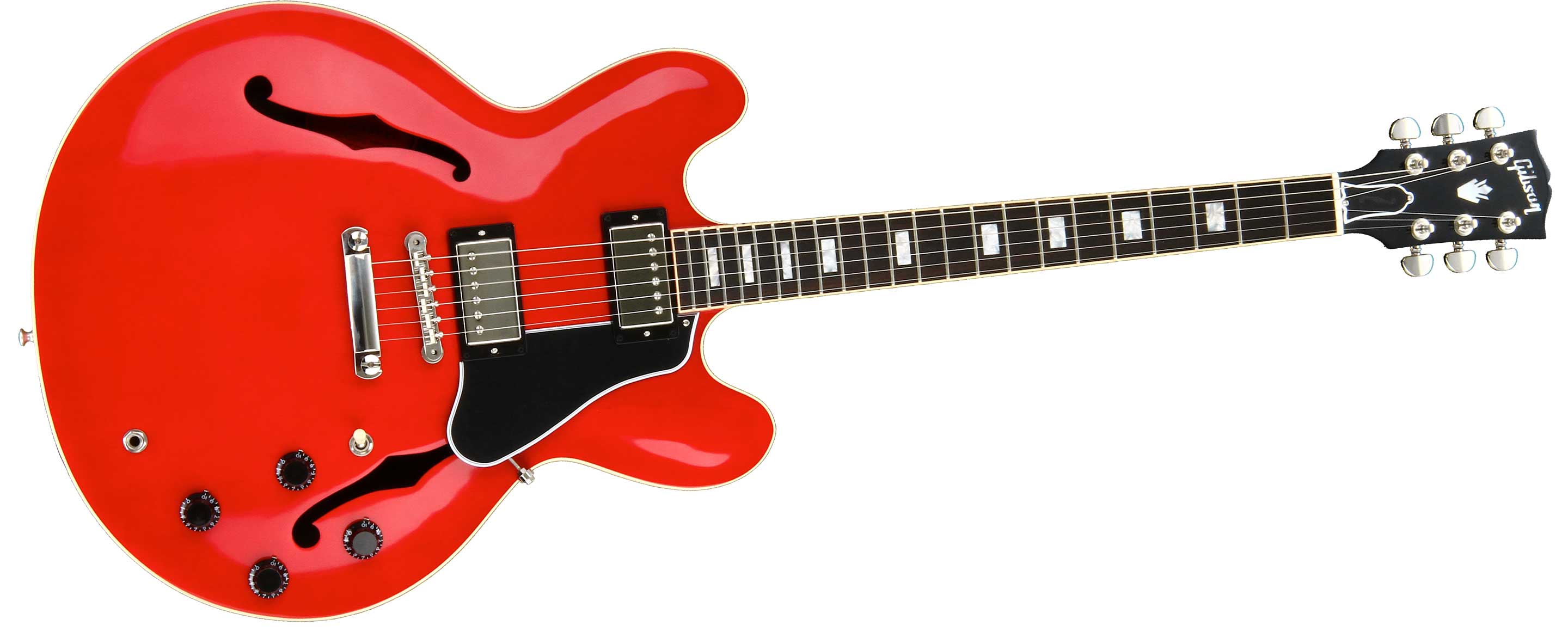 Versatility never goes out of style.
Born in the 1930's, the Gibson Electronic Spanish (ES) guitars were basically electrified versions of the Gibson's famous archtop acoustic guitars. Players of the day were looking for the same warm tones the acoustics gave them, but in an instrument that could keep up with loud brass bands and the growing big band scene. Gibson's ES line gave players an electric option with the familiar construction of the archtop acoustics they loved. New designs kept coming throughout the decades. And models such as the ES-335, ES-175, and B.B. King's signature Lucille have become legendary guitars that continue to inspire players. The stunning versatility of the ES line has driven studio ace Larry Carlton, and wild rocker Ted Nugent to name a few.
Features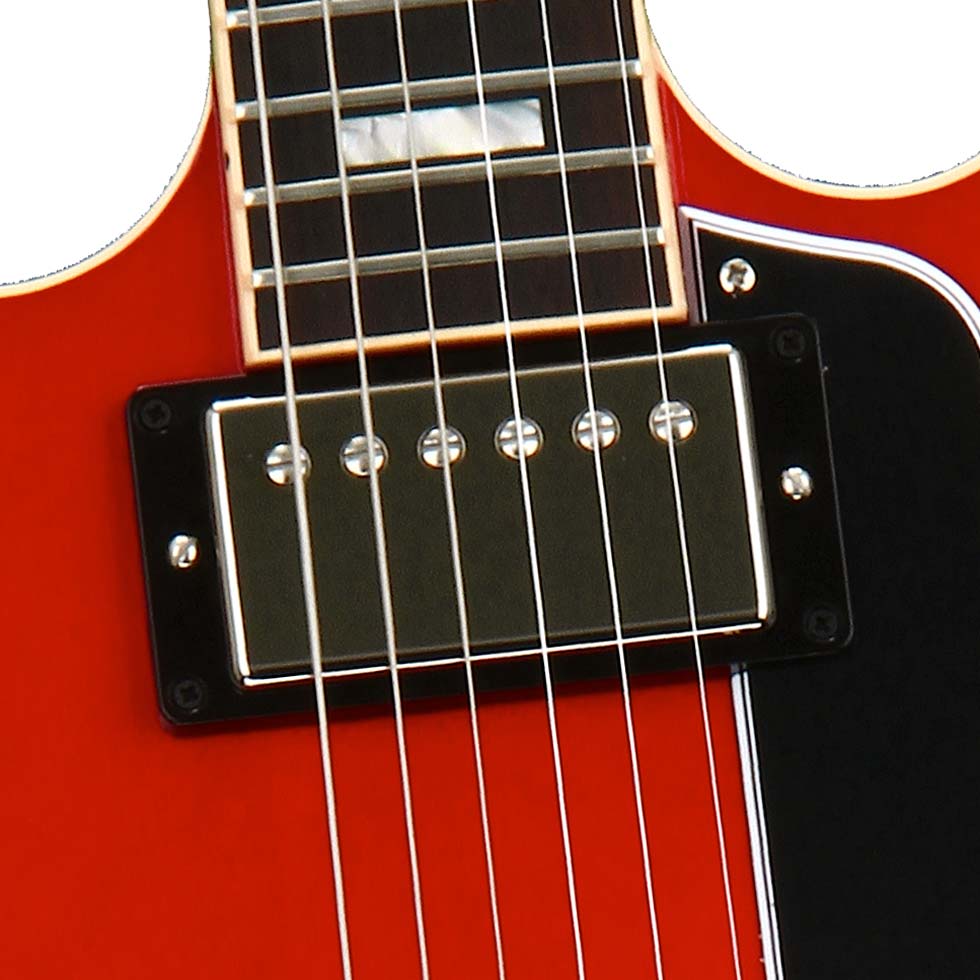 Humbucking Pickups
Humbucking pickups are designed to deliver powerful performance with a fatter, thicker tone than single-coils that's free from pesky 60-cycle hum.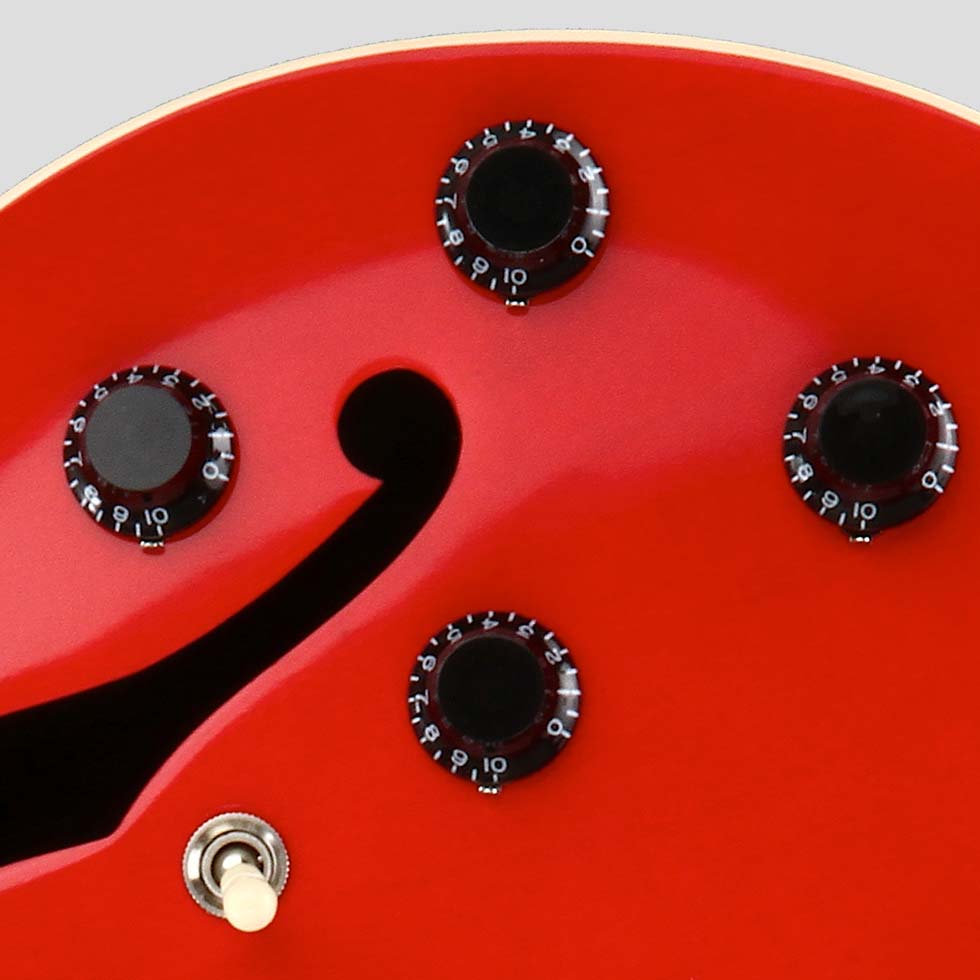 Tone and volume controls
Each pickup has its own tone and volume controls, to create precisely the sound you're looking for.
Hollow and Semi-hollow Body Design
Gibson's semihollow body design produces fuller, warmer tones and strong low frequencies.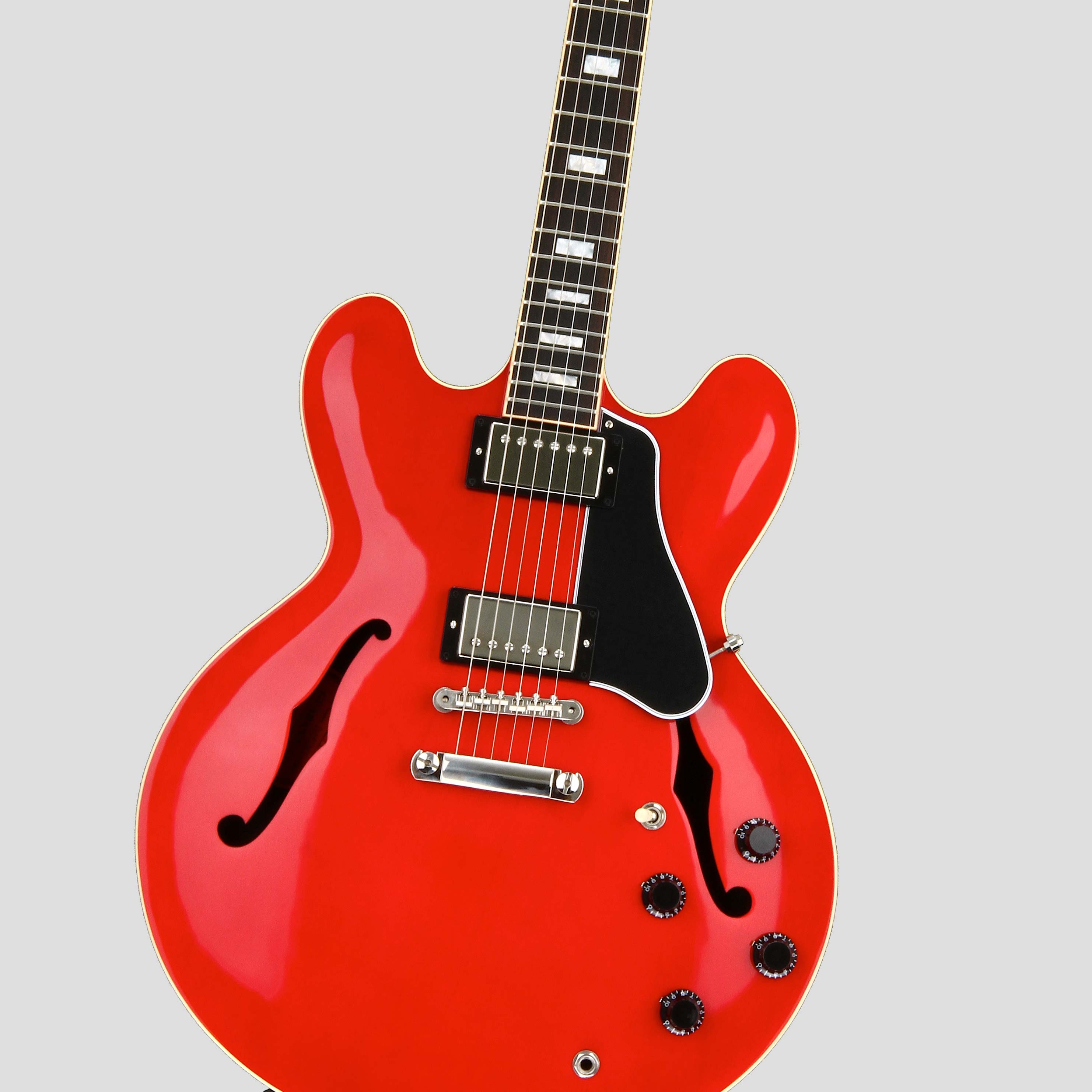 24.75" Scale Length
Gibson's 24.75" scale length imbues the guitars with a fat, warm tonality, while also reducing tension and creating easy string bends.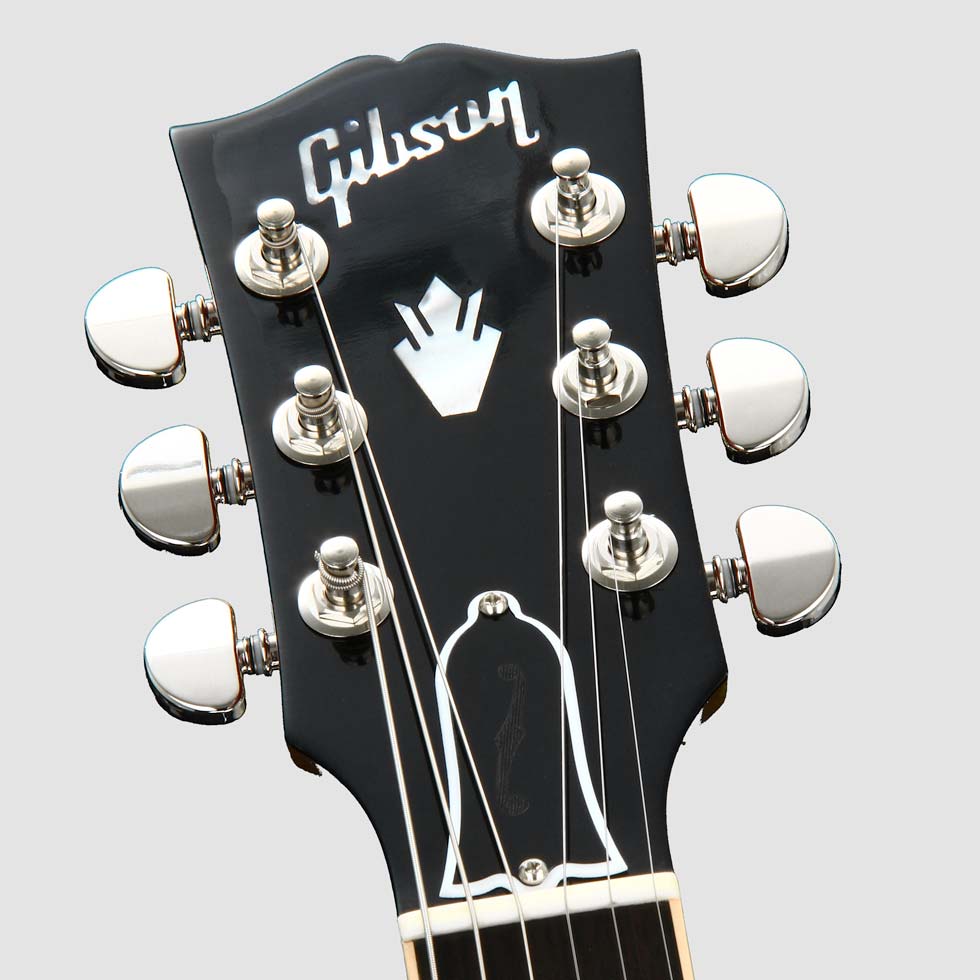 Angled Headstock
Gibson headstocks are angled at 17 degrees, ensuring solid tension and an ideal break angle on the nut, while eliminating the need for string trees.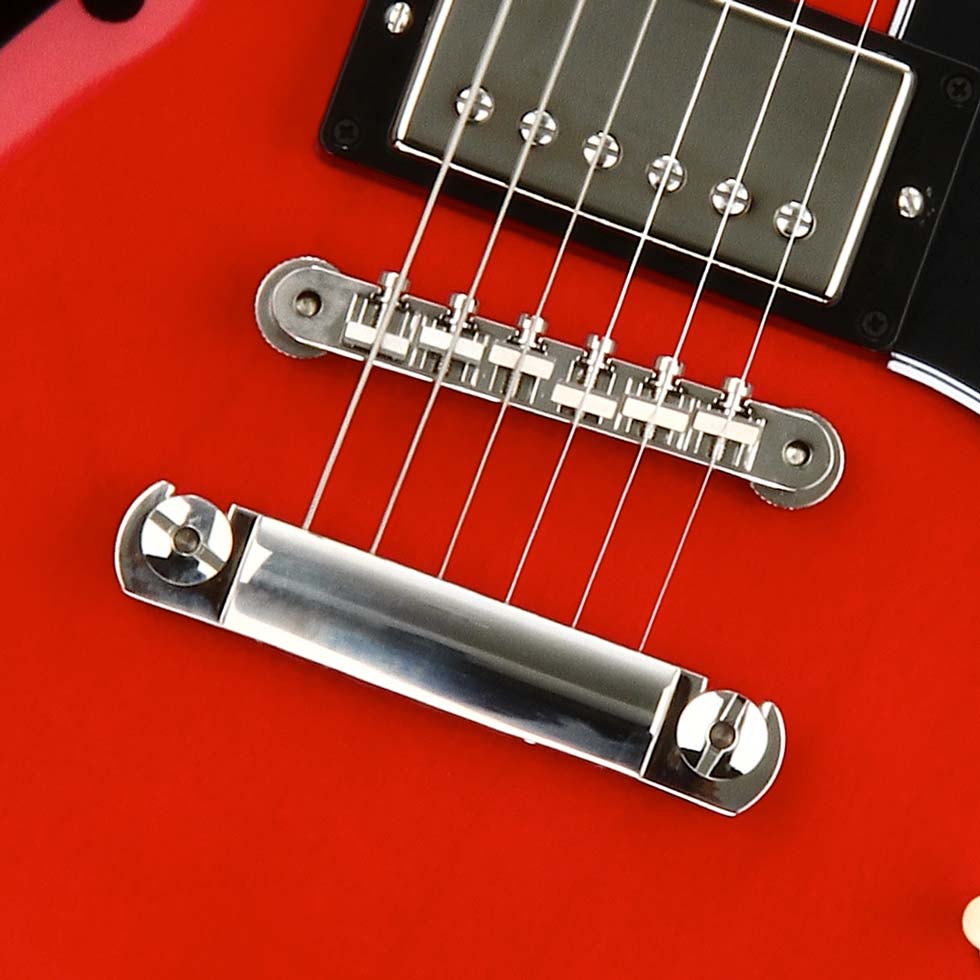 Tune-o-matic/Stop Tailpiece Bridge
The classic two piece bridge allows you to adjust your overall action, while having precise control over each string's intonation.