Designer Guitars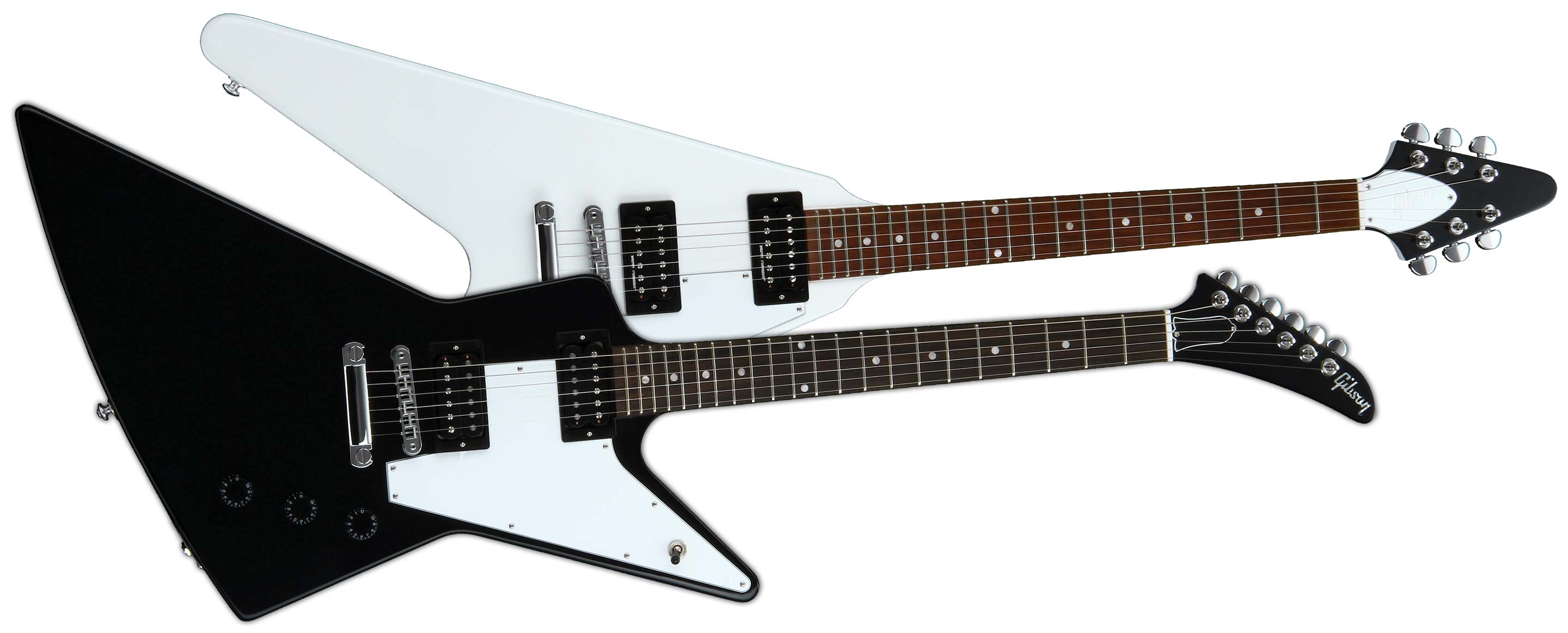 The look of loud.
Believe it or not, Gibson's sleek and aggressive-looking Flying V and Explorer were first released less than a decade after the advent of the solidbody electric guitar. Though their boundary-pushing lines still grace heavy metal stages around the world, the designs were first meant to complement the future-forward auto designs of the late 1950s. The instruments were a bit ahead of their time, and didn't take off until later. But its in this spirit that Gibson has continued releasing instruments that push players in tone and appearance. Some of the models that have gone on to legendary status include the Firebird, the Double Neck, the Moderne, as well as the Flying V and Explorer. Though first seen in the late 1950s, Gibson's Designer series continues the tradition of demanding the attention from anyone who see and hears them.
Features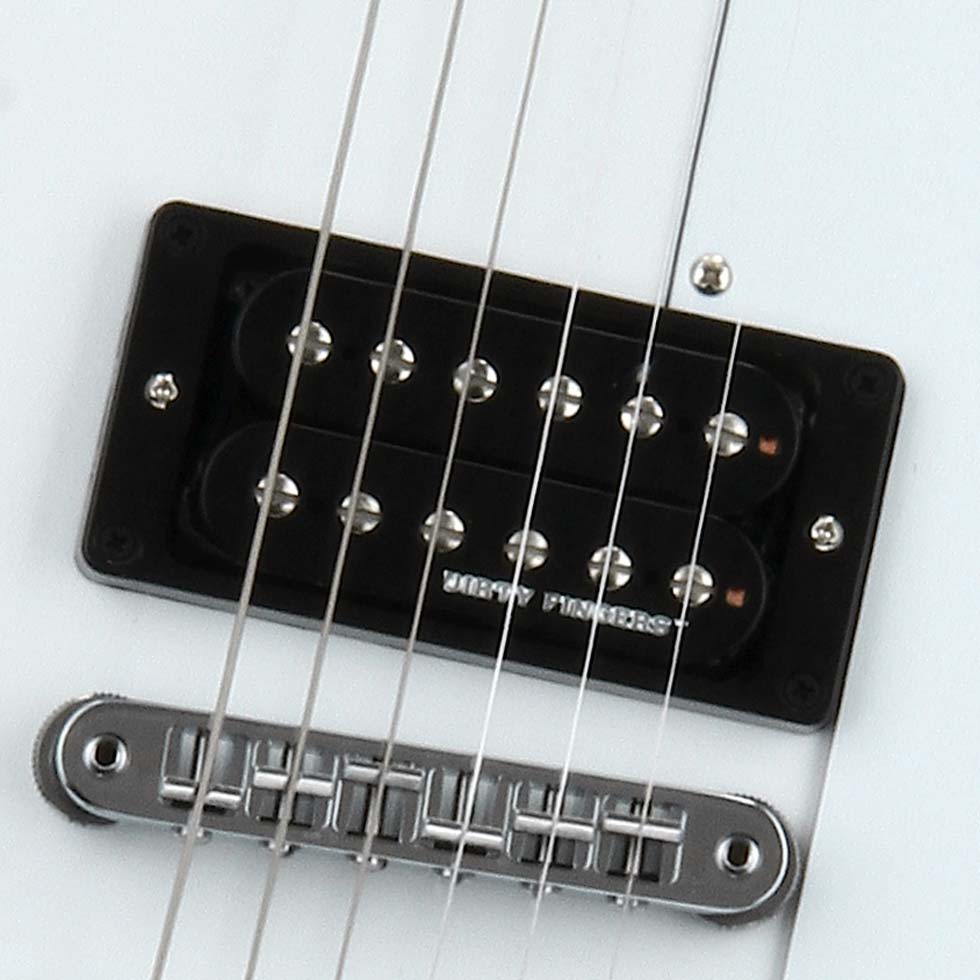 Humbucking Pickups
Humbucking pickups are designed to deliver powerful performance with a fatter, thicker tone than single-coils while staying free from pesky 60-cycle hum.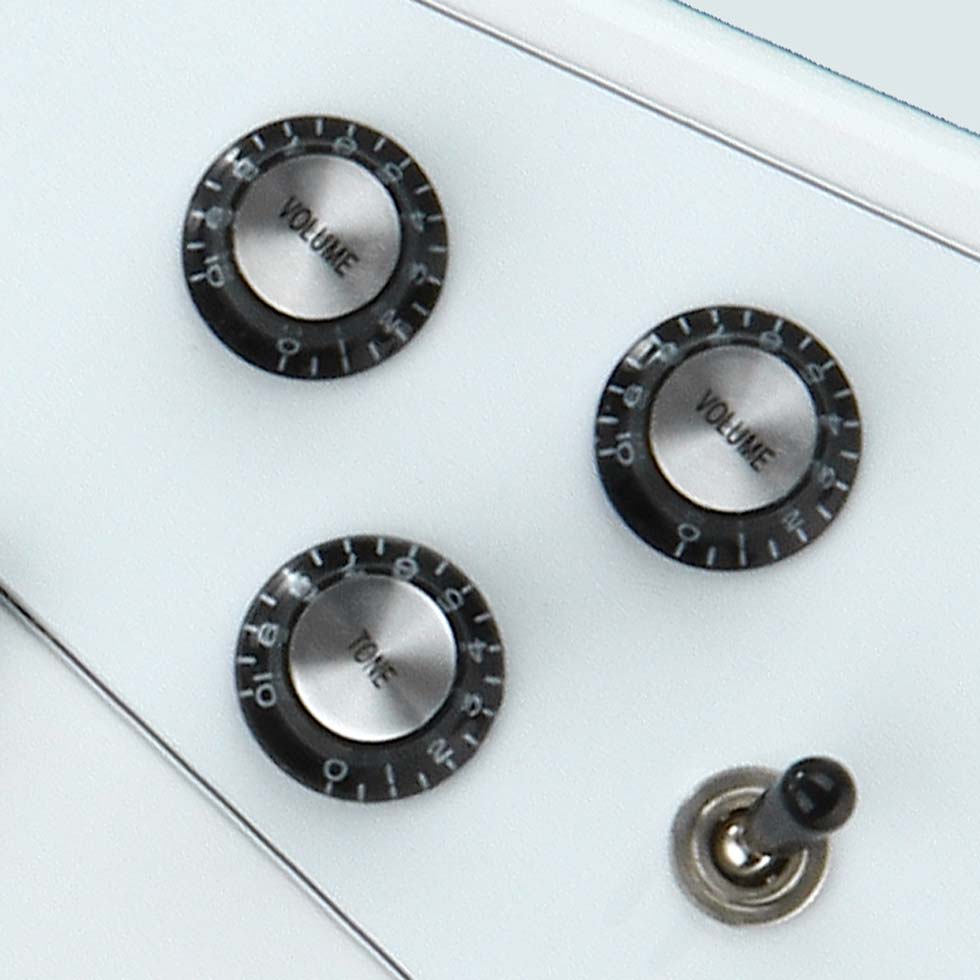 Tone and volume controls
The different Gibson Designer Series electric guitars feature their own complements of tone and volume controls aimed at dialing in the best tone possible.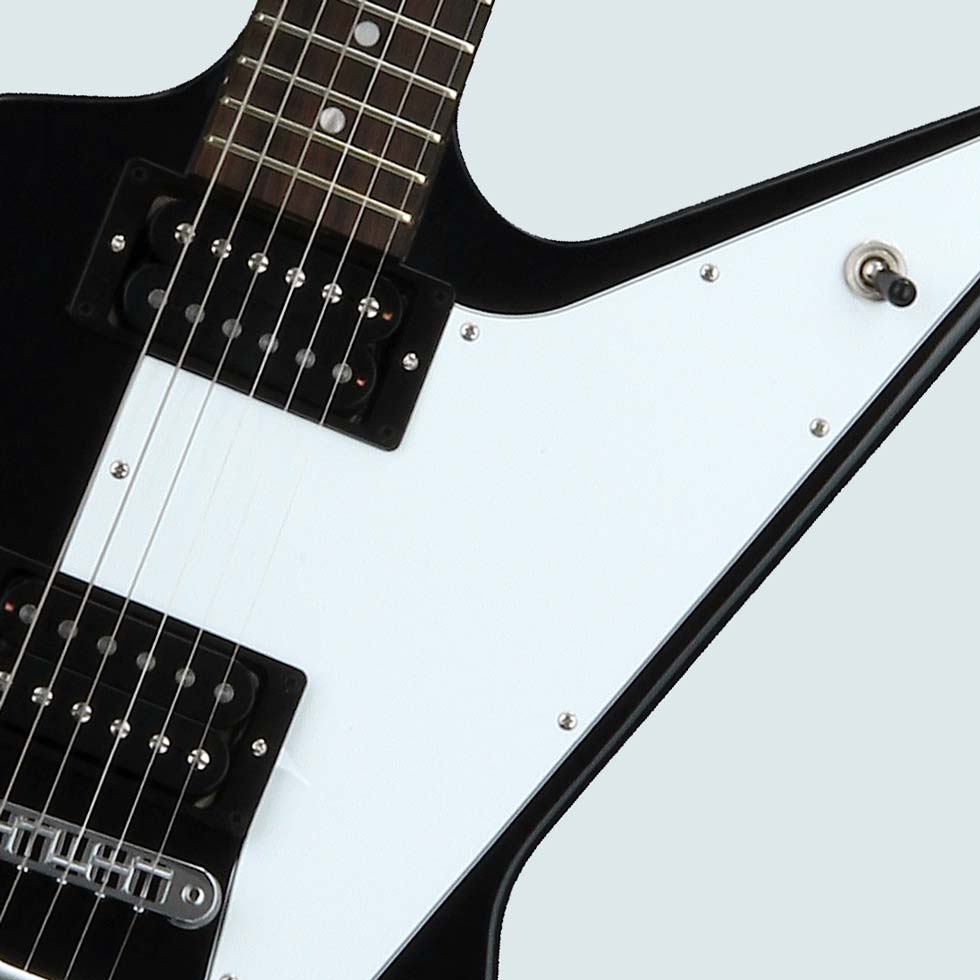 Innovative Shapes and Body Designs
From the offset look and neck-through construction of the Firebird to the stunning sonic range of the Doubleneck, Gibson Designer guitars make a visual statement without sacrificing sound quality.
24.75" Scale Length
Gibson's 24.75" scale length imbues the guitars with a fat, warm tonality, while also reducing tension and creating easy string bends.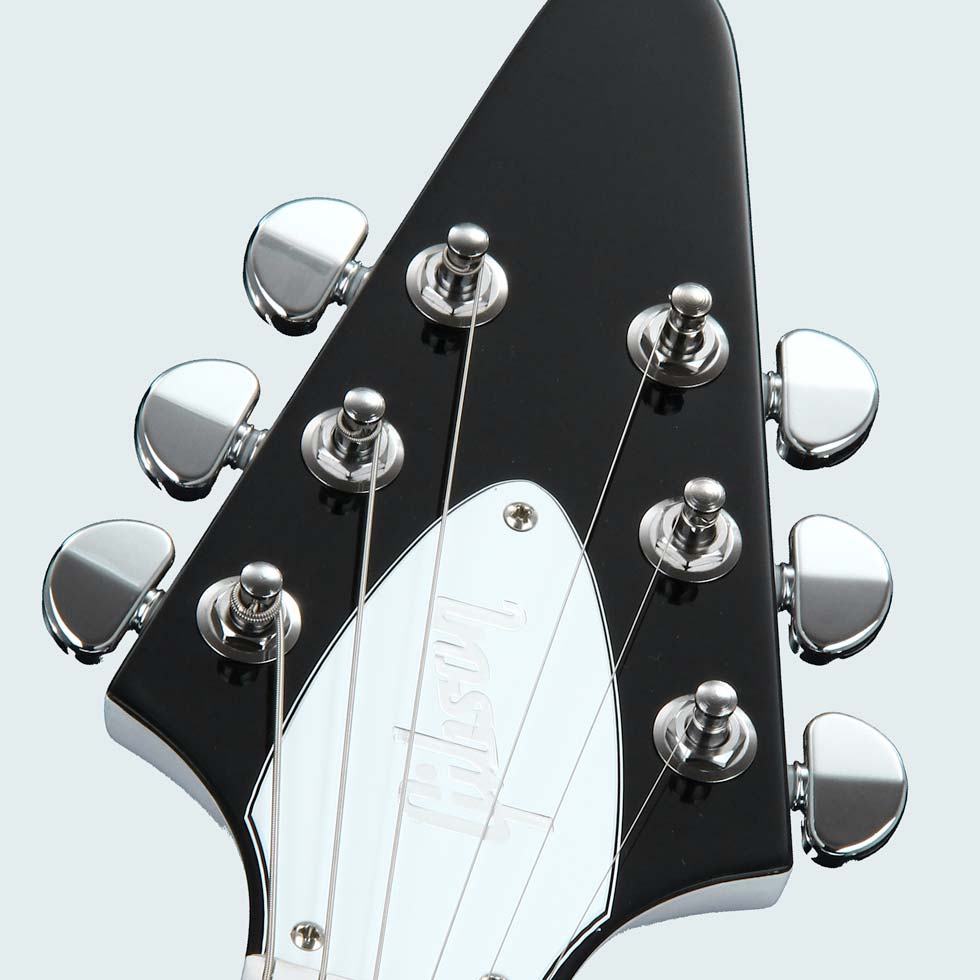 Unique Headstock Shapes
Gibson Designer headstocks come in a variety of attractive designs, each ensuring solid tension on the nut and a stronger sustain.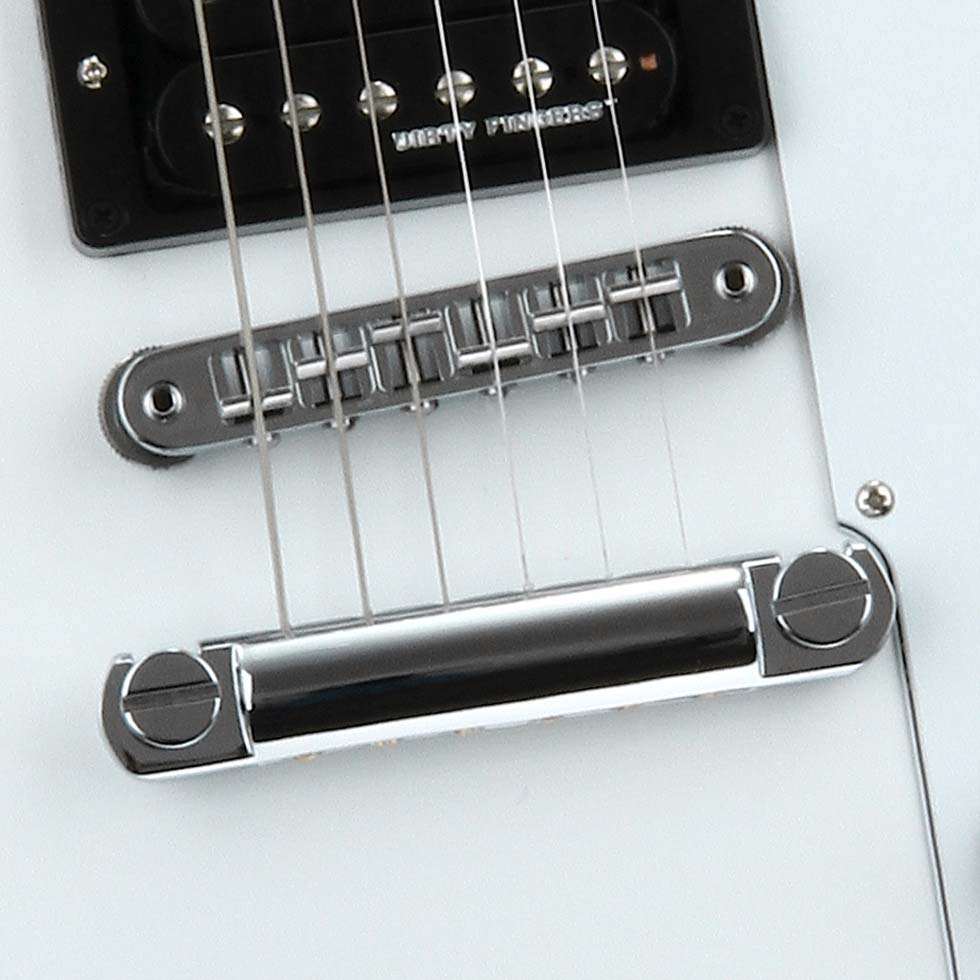 Highly Specialized Bridge Designs
Within Gibson's Designer Series you'll find classic Tune-o-matic bridges, jazz box-style floating tail pieces, and even a high-performance Floyd Rose.