Stratocaster Guitars

Hard Working. Hard Rocking.
The first Stratocaster hit the shelves in 1954 and has been produced ever since. After the success of the Telecaster, Leo Fender wanted to know what changes players would like to see if they designed a guitar. The sculpted body, three single-coil pickups, and a revolutionary new (at the time) tremolo system all came together to make the Stratocaster one of the most admired and emulated guitars in the world. The guitar's sleek, double cutout shape quickly found its way into the hands of players such as Buddy Holley, who were on the cusp of rock 'n' roll. This forever instrument cemented its place in guitar and music history. Remarkable versatility through the decades has ensured that the Fender Stratocaster remains the beloved workhorse of performers across the musical spectrum.
Features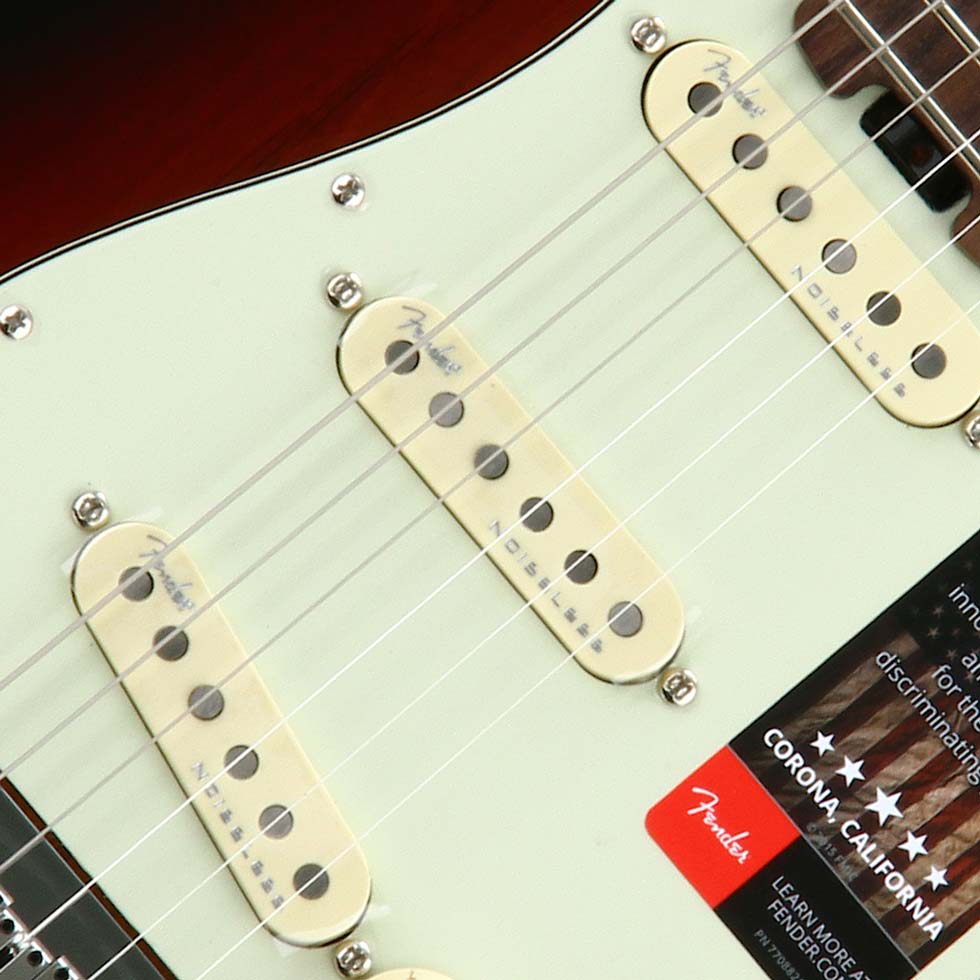 Stratocaster Single-coil Pickups
The Stratocaster's trio of single-coil pickups produce a famous bell-like tonality that can sound as polite or rude as you need.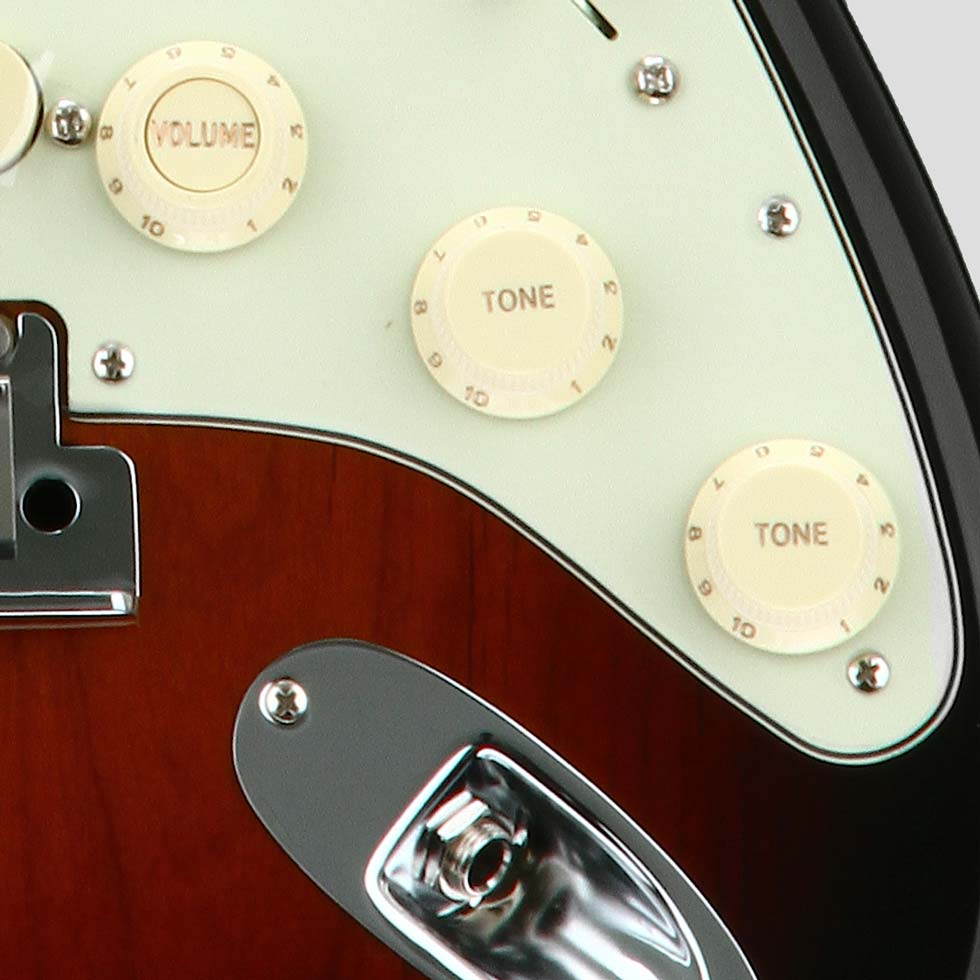 Dual Tone/Single Volume Control
The Strat's single volume knob is placed conveniently for on-the-fly output changes, while the dual tone controls help tame the guitar's aggressive high end.
Iconic Double-cutaway Solid Body Design
The sleek curves and comfortable body contours of the Strat's double-cutaway body - introduced in the '50s - are still the most popular design out there.
25.5" Scale Length
The Stratocaster's longer scale creates clear, punchy lower-string notes and bolder top end, contributing greatly to the Strat's legendary sound.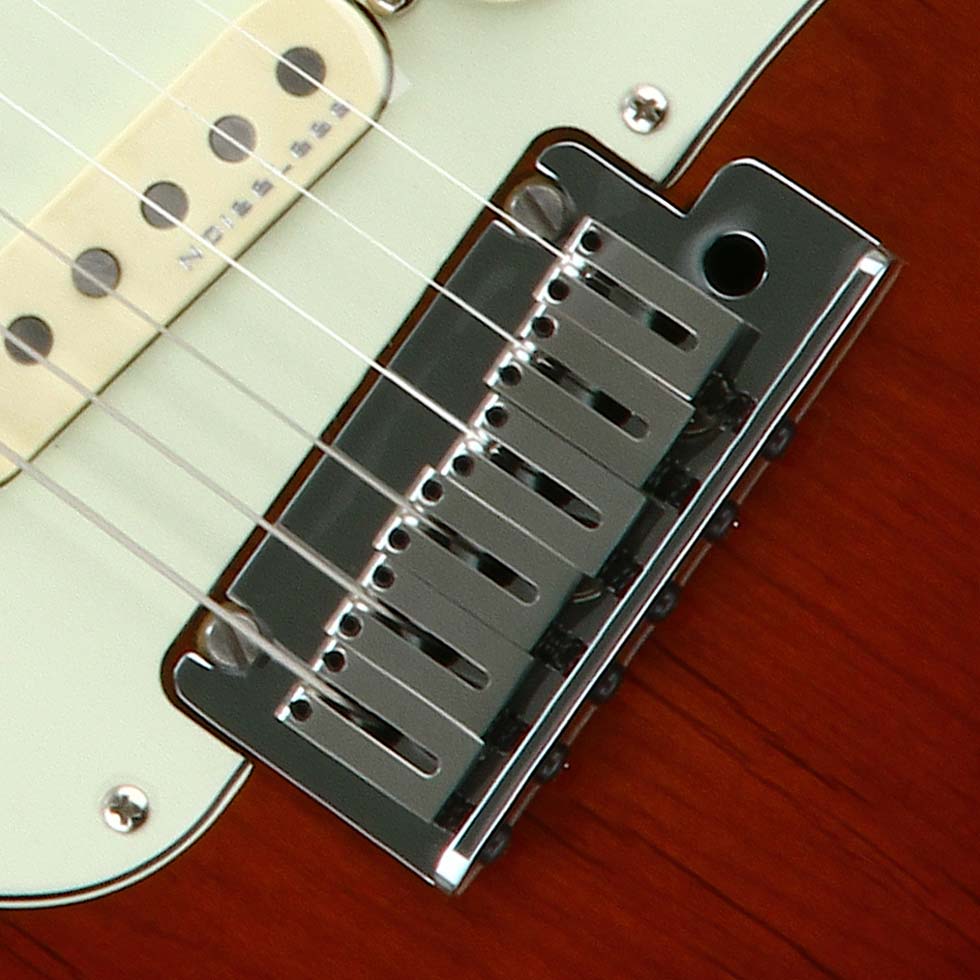 Bridge Design
The six-saddle tremolo bridge allows for precise intonation and a wide range of vibrato techniques.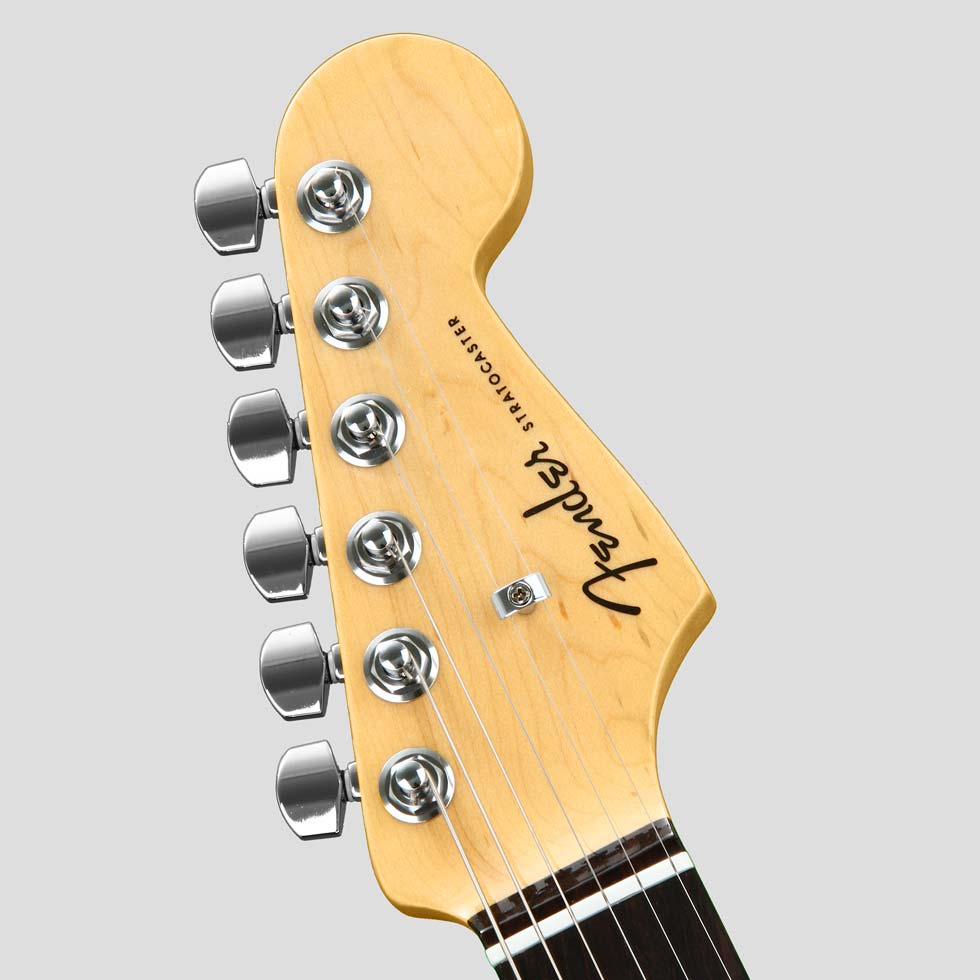 6-inline Headstock/String Tree
The Stratocaster's straight-pull, 6-inline headstock layout and string tree deliver optimal pressure across the guitar's nut for use with the guitar's tremolo.