Bass Guitars

Your friend in low places.
Anyone playing a solidbody bass guitar today owes a debt of gratitude to Fender. Just like with his solidbody electric guitar designs, Leo Fender carefully watched the needs of musicians and responded with designs that fit the bill. Fender wanted to offer guitarists and bassists a way to play perfectly in-tune bass parts that could be amplified. So he produced a bass guitar with "precision" frets. Fender's Precision Bass, known affectionately as the "P-Bass" made it's debut in 1951 where it quickly became the best selling, most imitated electronic bass — and still is today. The Precision Bass's focused tone and player-friendly narrow neck make it a versatile choice for any style of music. The Jazz Bass soon followed with its offset body and narrower neck. Each has become a staple among bassists in every style and genre, and continue being produced to this day.
Features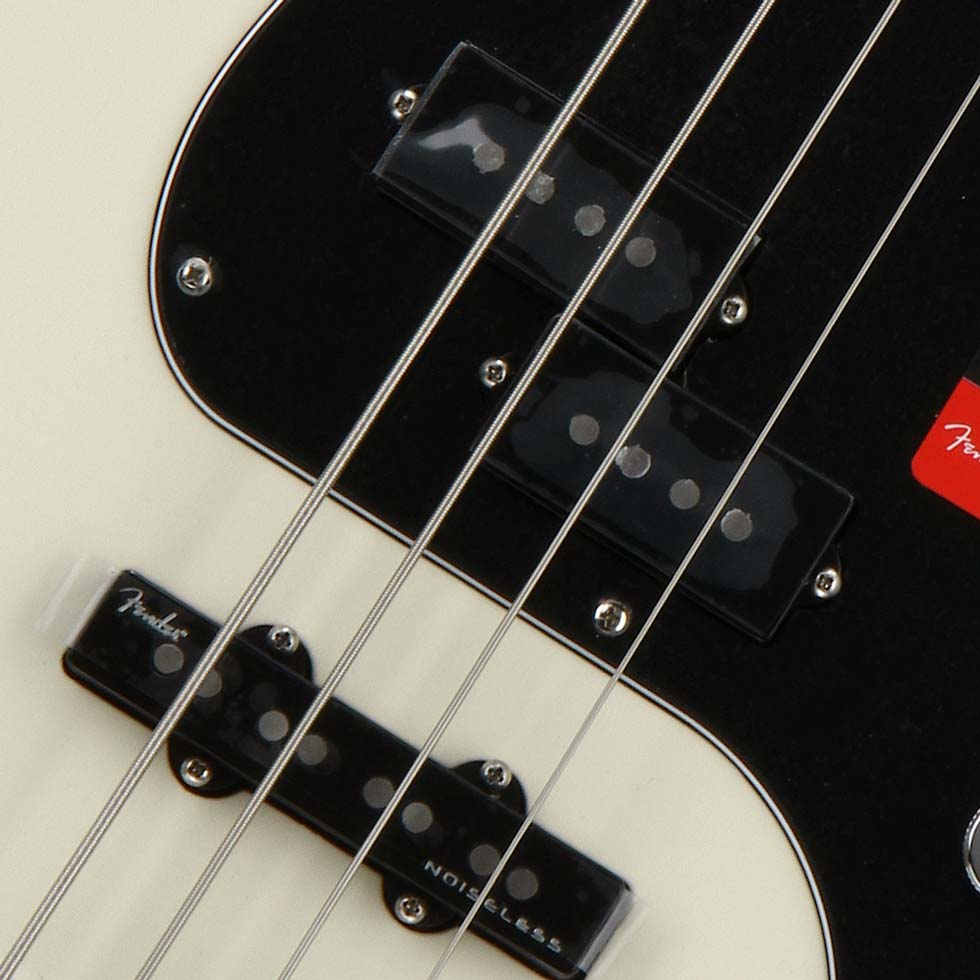 P-Bass Pickup Layout
The Precision Bass or P-Bass pickup layout features a single split-coil pickup. This helps to cancel hum while producing an honest growl and strong mid tones that are perfectly suited for rock or any genre of music.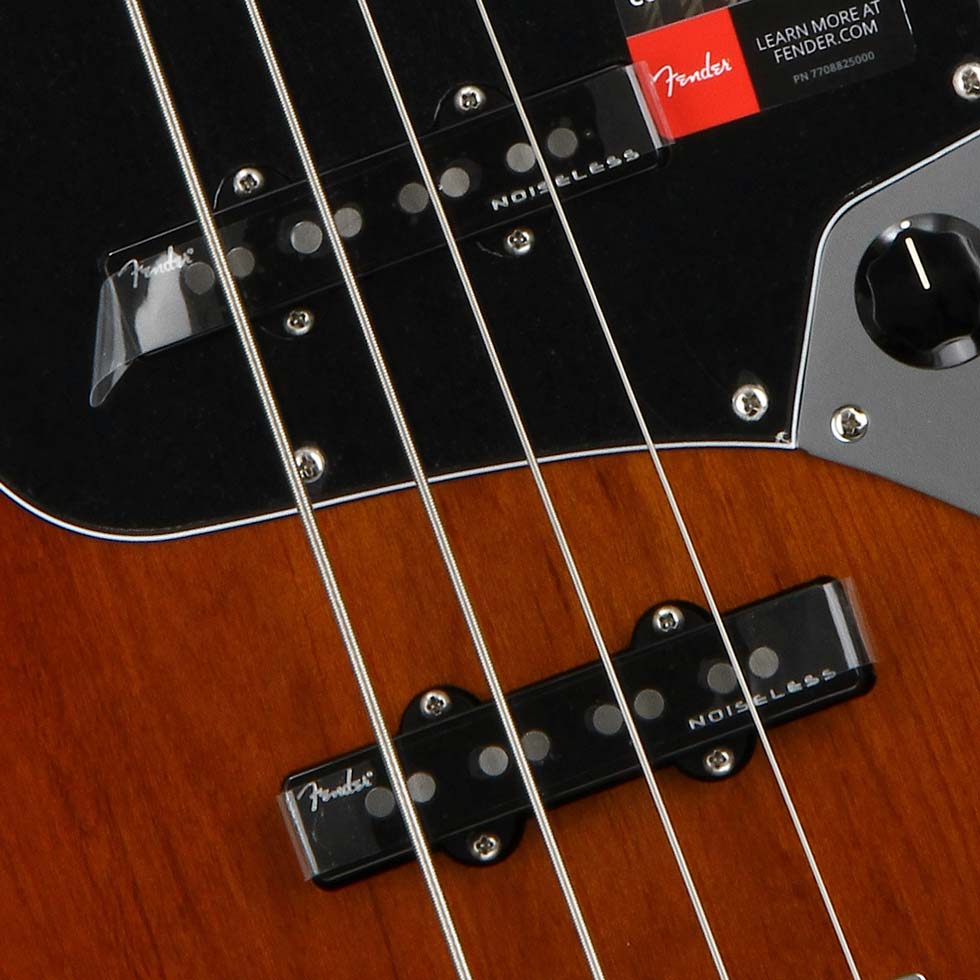 J-Bass Pickup Layout
The Jazz Bass or J-Bass pickup layout features two single-coil pickups delivering great articulation and a deep tone with great versatility.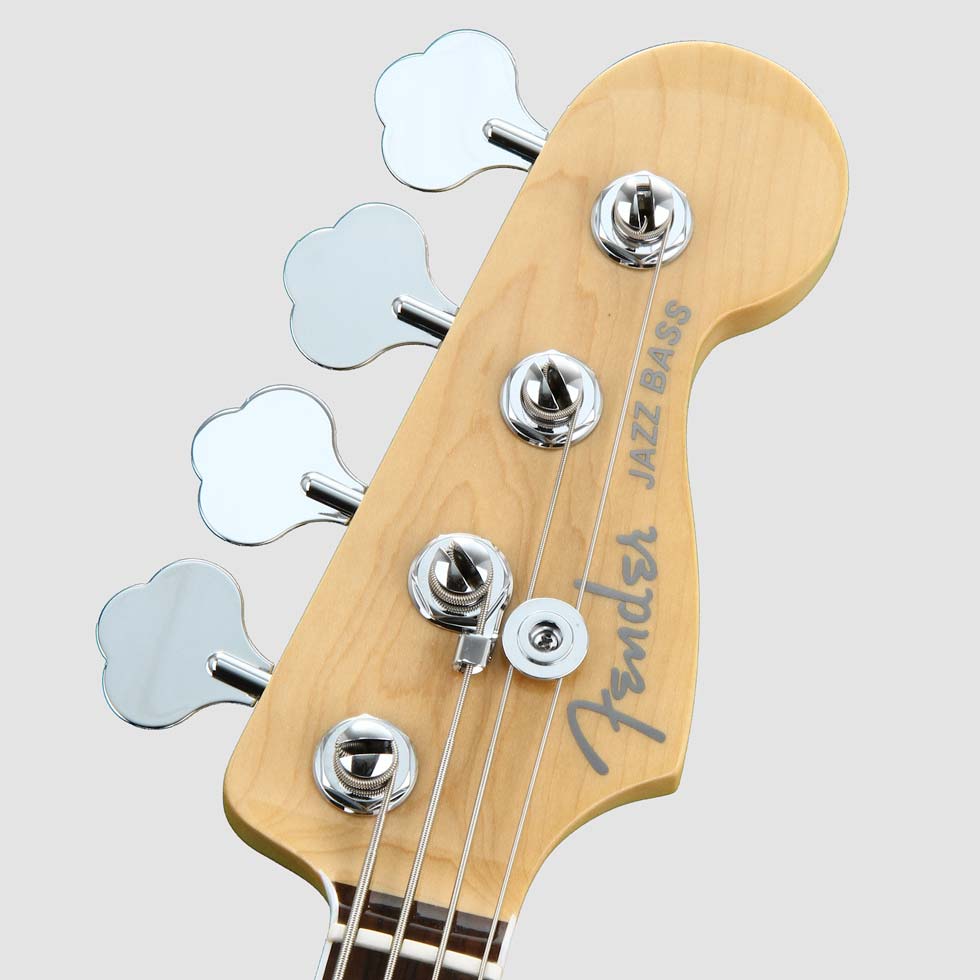 Headstock Design
Fender's bass headstock is as iconic as any out there. Its larger mass helps emphasize attack and sustain.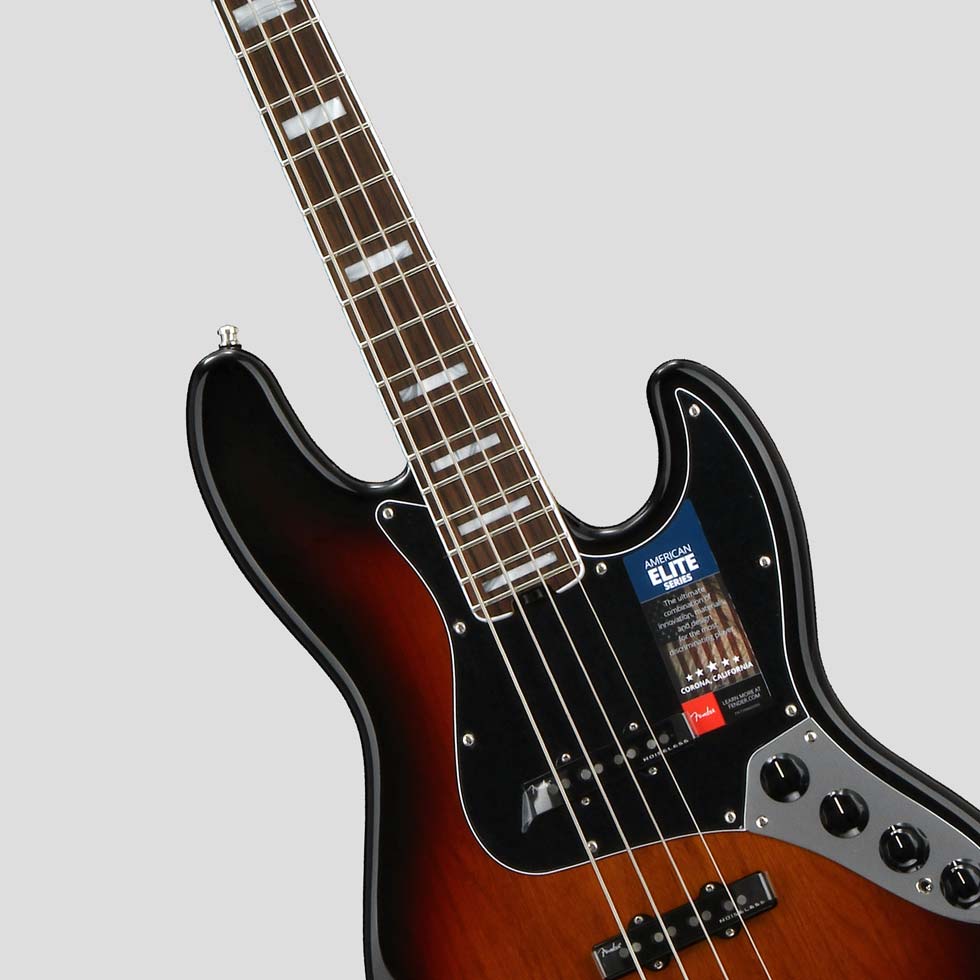 34" Scale Length
Fender basses cemented the 34" scale length as a gold standard in bass construction. It offers an optimal balance of clarity, punch, sustain, and ease of playing.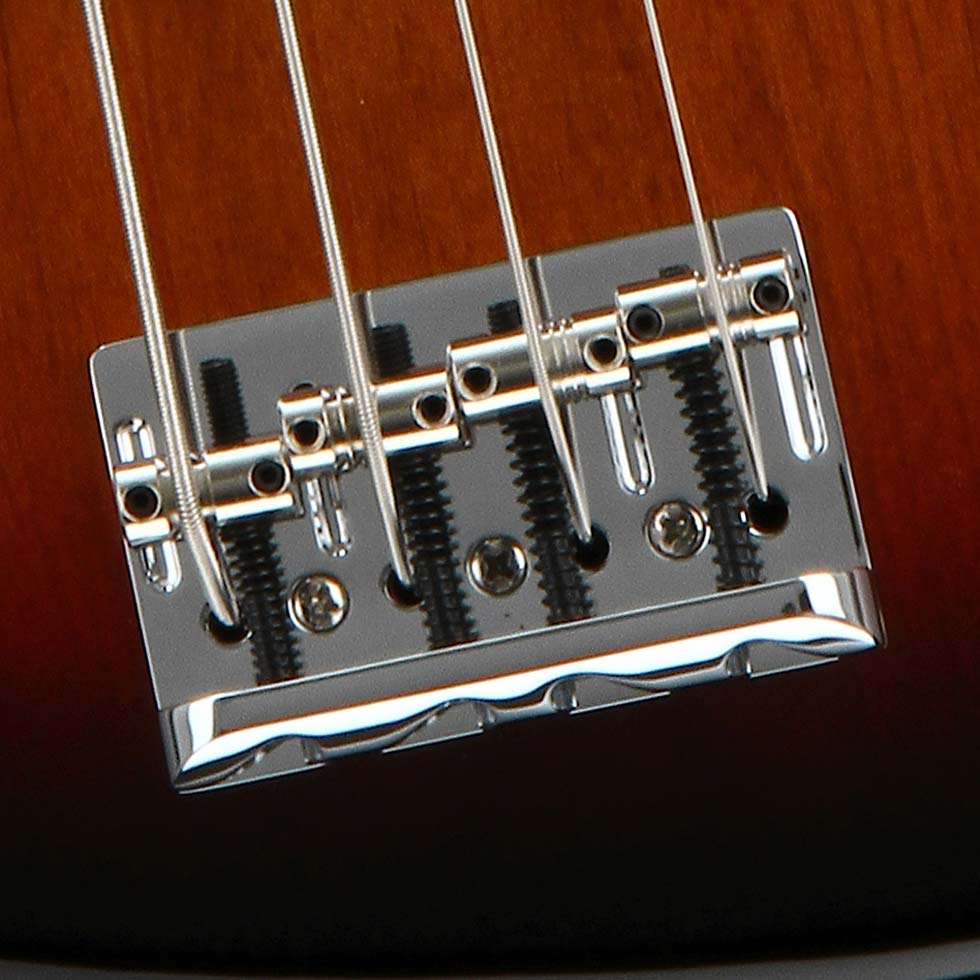 Bridge Design
The individually adjustable-saddle bass bridge allows for independent length and height adjustment for individual strings.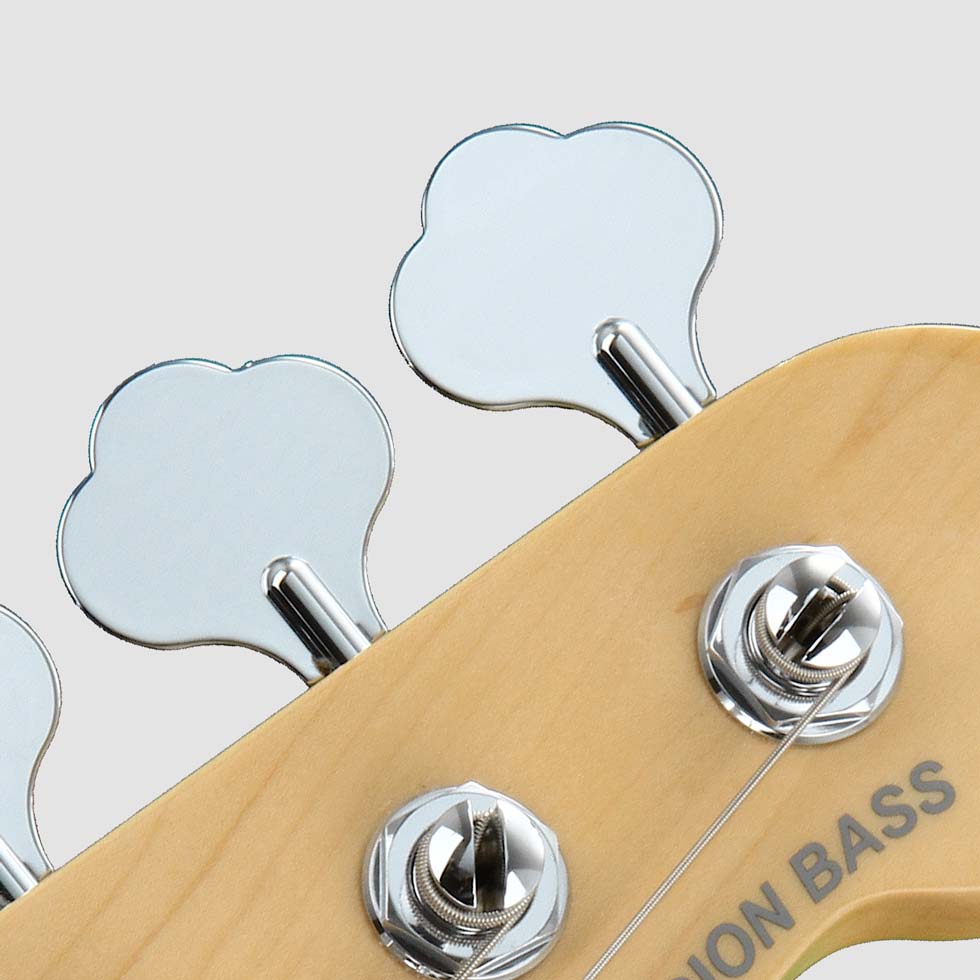 Tuners
From vintage classics to modern ground-breakers, Fender tuners will keep your Fender bass playing in tune and adding sustain-enhancing mass to the headstock.