Studio Cymbals Hand Picked by Nick D'Virgilio
This Sweetwater-exclusive Zildjian cymbal pack was developed in collaboration with our in-house drummer, Nick D'Virgilio. Nick selected these specific cymbals because they deliver the perfect balance of brightness, crispness, dryness, and darkness. A pair of 14" A Series New Beat Hi-hats yields a crisp, bright sound and are arguably the most widely recorded hi-hats in the world. A set of 16" and 18" A Series crashes are bright with a glassy wash and fast decay. A 21" K Custom Organic Ride sports excellent stick definition and a dryer, darker quality that complements the other cymbals. Make this Sweetwater-exclusive Zildjian cymbal pack your go-to studio set!
14" A Zildjian New Beat Hi-hats
The medium-top, heavy-bottom Zildjian A Series 14" New Beat hi-hats deliver the perfect combination of stick and "chick," for all-purpose playing.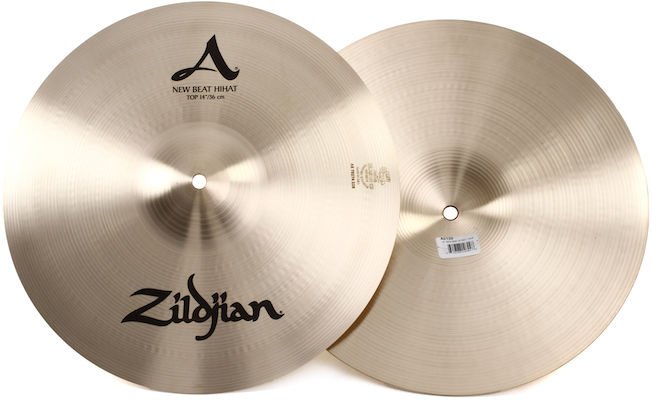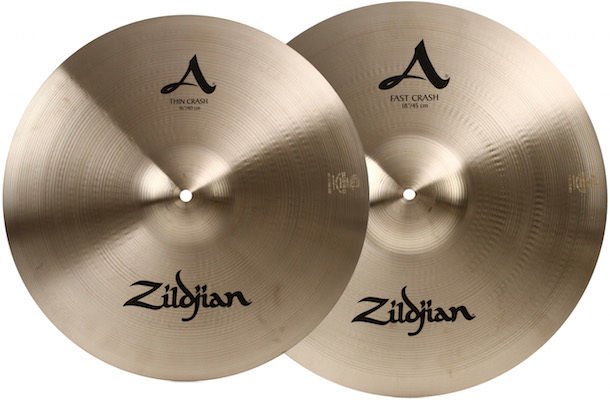 16" A Zildjian Thin Crash
The A Zildjian Series 16" Thin Crash is a very responsive cymbal, delivering a fast, bright, and lively tone.
18" A Zildjian Fast Crash
The A Zildjian Series 18" Fast Crash cymbal reacts quickly, delivering a strong musical attack with a very fast decay that's ideal for punching through the mix at choice moments.
21" K Custom Organic Ride
Zildjian's 21" K Custom Organic Ride has a unique wire-brushed finish on top, and delivers a slightly raw sound, while maintaining crisp articulation. The bottom of the cymbal has a brilliant finish that opens up the overall sound, which is complemented by a crystal-clear bell. The Organic Ride's medium-thin weight also delivers a lush crash sound, giving you added versatility.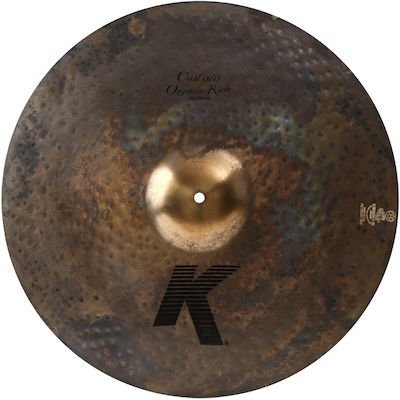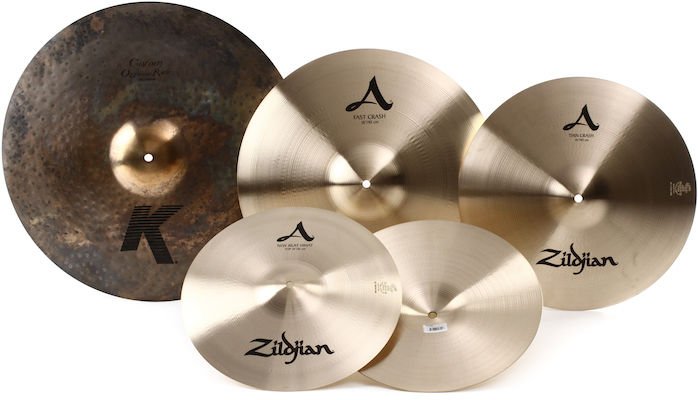 Zildjian Studio Recording Box Set Features:
Sweetwater-exclusive cymbal pack
Developed by Nick D'Virgilio
14" A Zildjian New Beat Hi-hats yield a crisp, bright sound
16" A Zildjian Thin Crash delivers a fast, bright, and lively tone
18" A Zildjian Fast Crash produces a strong musical attack with a very fast decay
21" K Custom Organic Ride sports excellent stick definition and a dryer, darker quality