Ideal Single-driver In-ears for Critical Listening
Westone W10 in-ear monitors provide you with the clear sonic details you need for critical listening and media production. W10s include a single compact balanced-armature that's smaller and more efficient than traditional dynamic drivers. You'll be amazed by the huge full-range sound these in-ears deliver. To ensure a comfortable, personalized fit, W10s ship with a complete Fit Kit for both sound-isolating Star silicone and True-fit foam eartips. They also feature Westone's acclaimed EPIC replaceable cable plus an additional MFi cable with in-line 3-button remote and microphone. Whether you're digging into a mix or enjoying your favorite tunes, W10s are the superior single-driver earphones you've been looking for.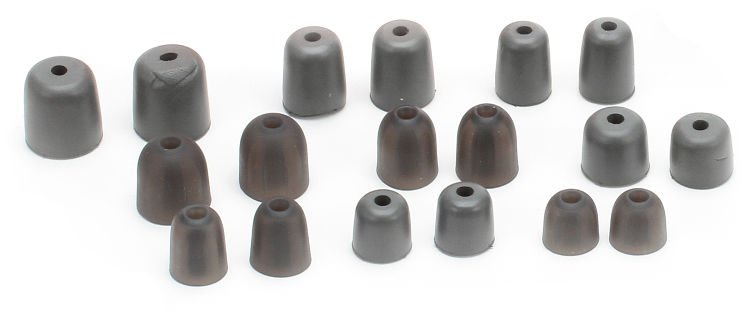 True-fit universal design for comfort and isolation
Short of their Custom-fit personally molded earpieces, Westone's True-fit technology delivers the best acoustic seal and comfort Sweetwater has found in an in-ear monitor. Drawing on over 50 years of experience crafting earpieces for highly technical and medical applications, no one knows ear ergonomics like Westone. Coupled with their excellent eartips, the W10's low-profile and lightweight earpieces are so comfortable, you'll hardly feel them, yet they can easily block out up to 25dB of external sound.
Balanced-armature drivers offer comfort and detail
Unlike traditional earphones, which use moving-coil speakers, Westone's W10 features their innovative balanced-armature drivers. These remarkably compact and incredibly efficient transducers take up far less space than typical drivers, without losing the slightest bit of sonic detail. Even in Westone's single-driver earphones, the size difference produces a huge impact, allowing the earpieces to sit comfortably in your ears and provide superior isolation.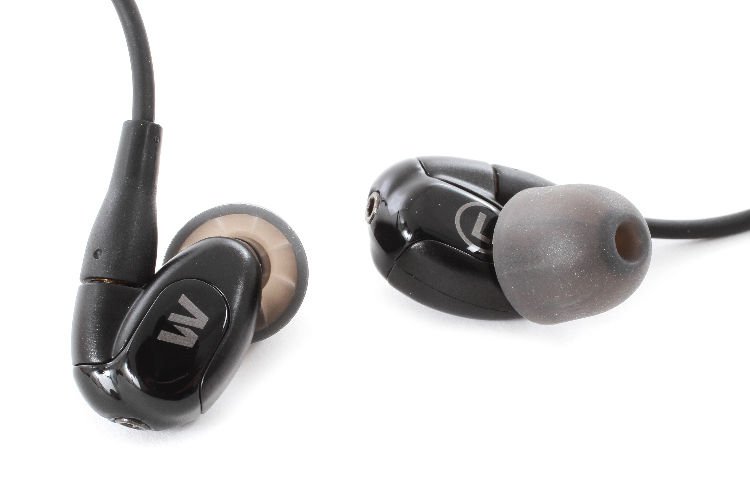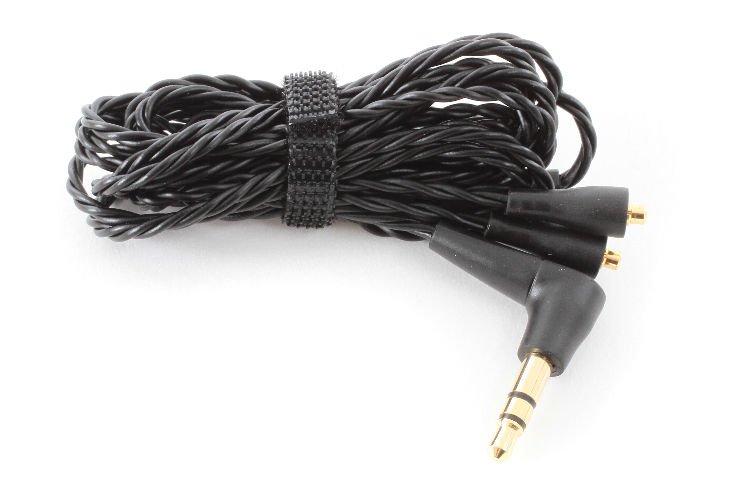 Replaceable EPIC cable extends earphone life
If you've ever owned a pair of high-end earphones that were rendered useless because of a damaged cable, then you know how frustrating that can be. Westone completely eliminates that issue with their removable EPIC (Earphone Precision Interface Cable) cable, which is easy to replace by hand. And you'll probably never need to replace your EPIC cable, thanks to the durable braided outer layer and aramid fiber reinforcement protecting its flexible, ultra-low-resistance tinsel wire.
Bonus MFi cable with a 3-button remote/mic
Once you mix or perform with your Westone in-ear monitors, you won't want to go back to your regular earbuds. Swap out the EPIC cable with this bonus 52" MFi cable, which includes a 3-button remote and microphone. The universal TRRS connector ensures that it's compatible with iOS and Android devices.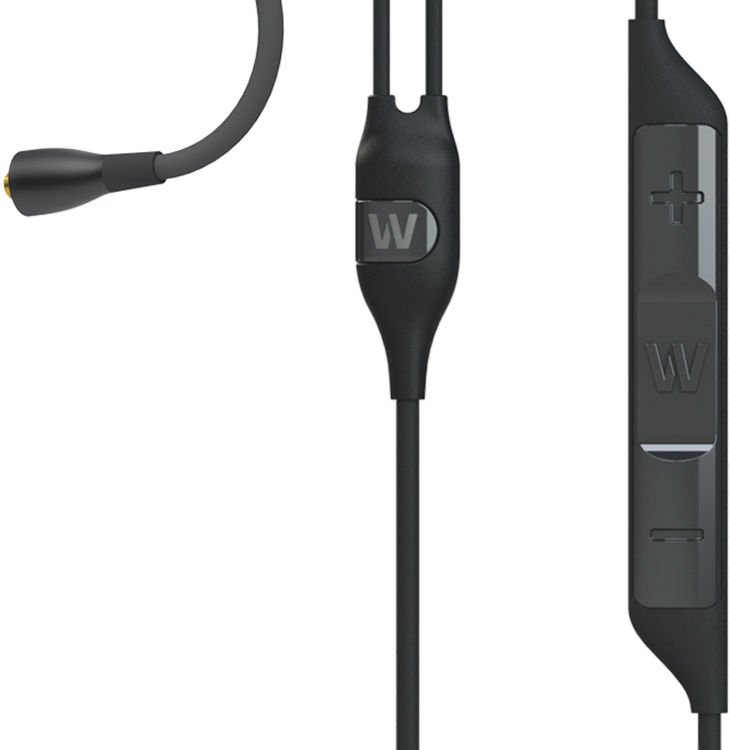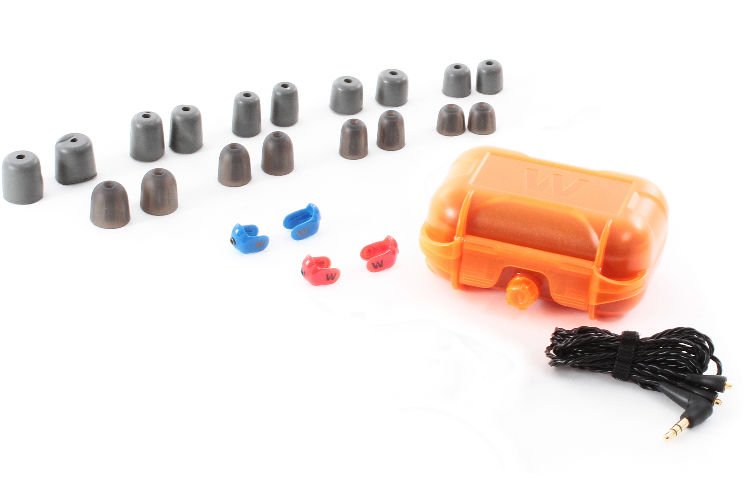 Complete accessory package included
Find the perfect fit, with a full set of eartips. This included Fit Kit comes with every size of both True-fit foam tips and Star silicone tips. You can customize the look of your earpieces with three interchangeable faceplates. Pro tip: use two different colors to make it super easy to tell the left and right sides apart. A Wax Loop lets you keep your in-ears clean, and you can protect them in the included Mini Monitor Vault.
Westone W10 In-ear Monitors Features:
Single-driver in-ear monitors with precision balanced-armature drivers
Level, full-range sound is perfect for casual and critical listening applications
Ballistic-fiber-reinforced replaceable EPIC cable ensures audio clarity
Includes MFi cable with 3-button remote/mic for iOS and Android devices
Define your personal style with replaceable faceplates in gray, blue, and red
Included Fit Kits come with every size of both True-fit foam and Star silicone eartips
Accessory package also includes Wax Loop cleaning tool and Mini Monitor Vault case