Spot, Beam, Wash, and Killer Effects in One!
Versatile doesn't even begin to cover just how much the ADJ Vizi Hybrid 16RX moving-head fixture can add to your lighting rig. This 3-in-1 motorized light delivers crisp spots, penetrating beams, and broad washes of color, all courtesy of a powerful Philips Platinum 16R MSD lamp and fully motorized zoom and focus functions. Extensive gobo and color-wheel options let you create a broad range of vivid tones and exciting shapes. Top it off with extensive control options, and the Vizi Hybrid 16RX will fit into even the most sophisticated lighting systems.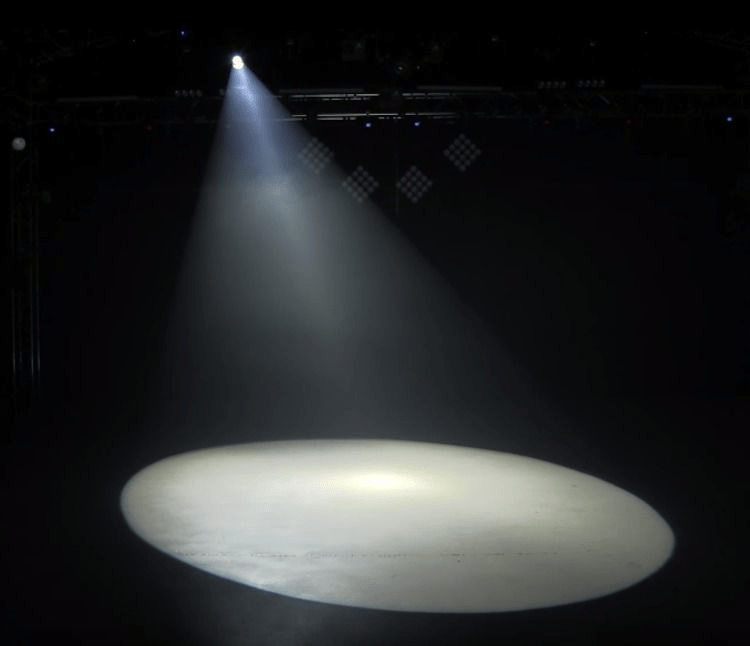 Instantly go from narrow spots to wide washes
ADJ loaded the Vizi Hybrid 16RX lighting fixture with a combination of advanced optics and a powerful Philips Platinum 16R MSD lamp, delivering 770klx (at 5 meters) of brilliant light that carves through fog and floods across the room. In addition to complete electronic dimming control, motorized zoom and focus functions let you continuously vary the 3- to 32-degree beam angle, and there's an onboard frost filter to diffuse light even further for cool atmospheric washes.
1,500-hour

Philips Platinum 16R MSD

delivers

770klx at 5m

Motorized zoom provides 3- to 32-degree beam angle

Motorized focus and frost filter let you create wash effects
Get creative with independent gobo and color wheels
The Vizi Hybrid 16RX comes loaded with a 14-slot color wheel, plus two independent gobo wheels, offering a ton of exciting options. The first gobo wheel includes 16 fixed static gobos, with crisp edges to cast stark contrasts and sharply defined shapes. The second wheel is filled with 12 colored glass gobos you can swap out. What's more, you can spin, scroll, and shake your gobos to create dramatic effects.
Independent color and gobo wheels for maximum control
Color wheel includes 14 gels and an open slot for white
Separate wheels for static and colored glass gobos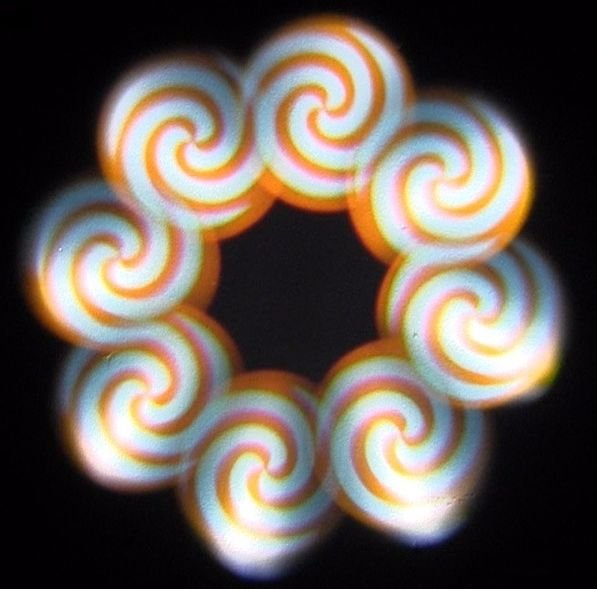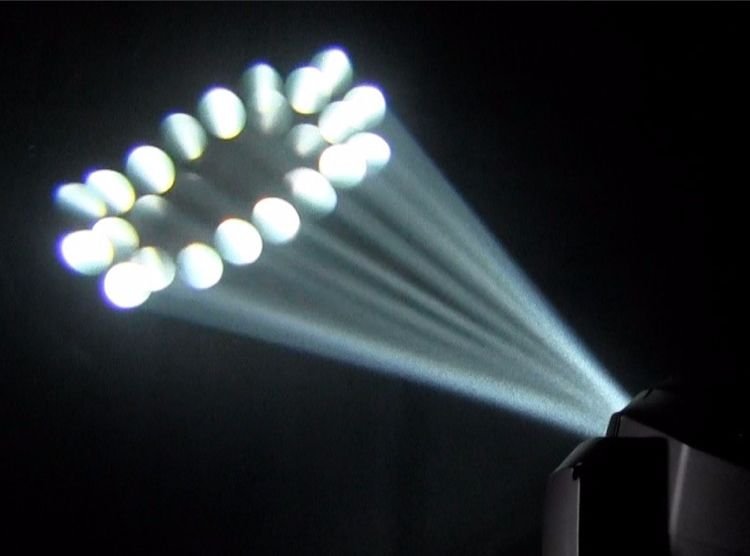 Craft stunning effects with strobes, prisms, and more
Speaking of dramatic effects, Sweetwater DJs and lighting techs love the range of effects you can get from the Vizi Hybrid 16RX. For starters, the shutter control is responsive enough that it includes thrilling pulse and strobe effects. Then there are the two rotating prisms — one 6-facet, and the other 8-facet — which let you cast spinning rings of colored light over a broad area. You can combine both prisms for a scattered effect, morph between gobos or shake them, and put it all together to create everything from smooth color-scapes to pure exciting chaos.
Rotating 6- and 8-facet prisms create cool patterned ring effects
Exciting strobe, pulse, and gobo shake/scroll effects onboard
Combine prisms and gobos into cool morphing effects
Sophisticated motorized yolk delivers professional precision
There's nothing like premium stepper motors with micro stepping to make other moving light fixtures look clumsy. With 16-bit precision for both pan and tilt settings, it's easy to dial in the Vizi Hybrid 16RX, delivering the kind of control that satisfies even the demands of high-profile theatrical productions. You can further dial in the Vizi Hybrid 16RX's pan and tilt speeds and pan range, while options such as pan/tilt inversion and blackout modes can spare you serious setup headaches.
Precision stepper motors with micro stepping include 16-bit positioning controls
Customize speed, pan range (360 or 540 degrees), and pan/tilt inversion
Includes blackout options for movement, and color/gobo changes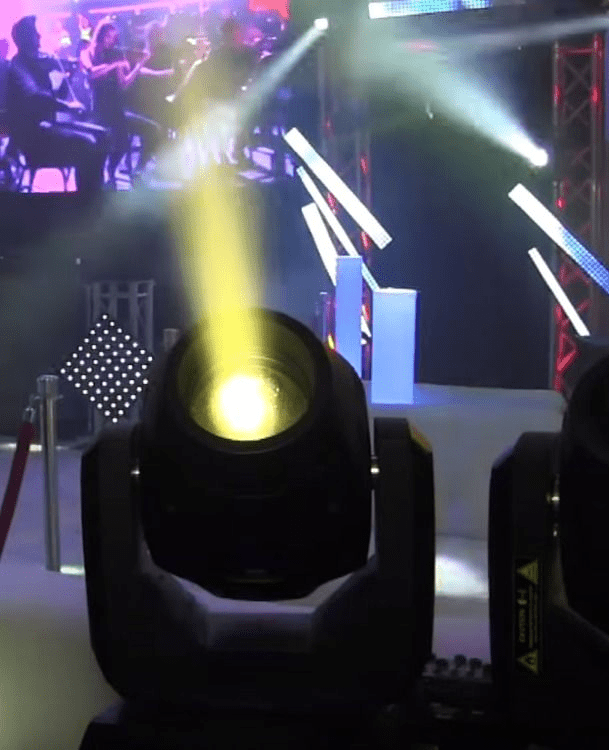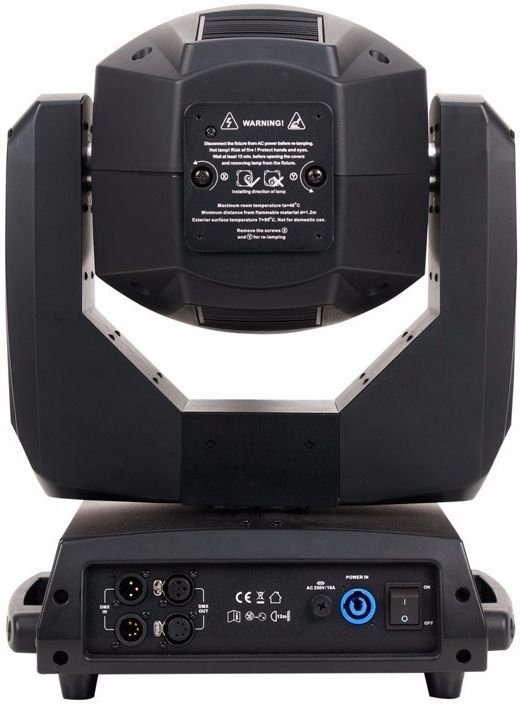 All the essential control and connections you need
If you're like the lighting techs here at Sweetwater, then you probably spend a fair amount of time considering how well a fixture is going to fit into your system before you buy it. ADJ makes it easy with their Vizi Hybrid 16RX by offering you both 3- and 5-pin DMX with 19 channels of control. You can easily daisy-chain both DMX and standard PowerCon power cables, too. Omega Quicklock brackets make mounting simple and secure, and since (despite its impressive output) the Vizi Hybrid 16RX only consumes 537 watts of AC, it's easy on your power draw too.
ADJ Vizi Hybrid 16RX Moving Lighting Fixture Features:
Highly versatile moving lighting fixture that combines spot, beam, and wash effects in one
Motorized zoom and focus lets you go from a 3- to 32-degree beam angle
Frost filter lets you further diffuse light for broad wash effect
Independent color and 2 gobo wheels deliver a massive range of visual effects
Includes 2 rotating prisms, one with 6 facets, and one with 8 facets
Combine both prisms for scattered lighting effects
Morph, scroll, and create other unique effects with gobos and prisms
Motorized shutter includes strobe and pulse effects
Full electronic dimming control onboard