Line 6
Variax Digital Interface Cable
25' Cable for Connecting Line 6 Variax to a Vetta or PODxtLive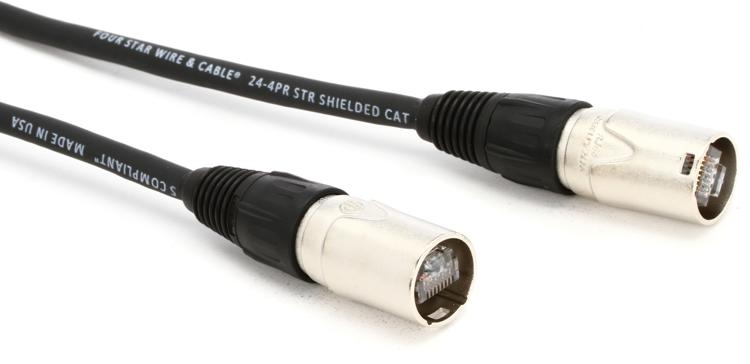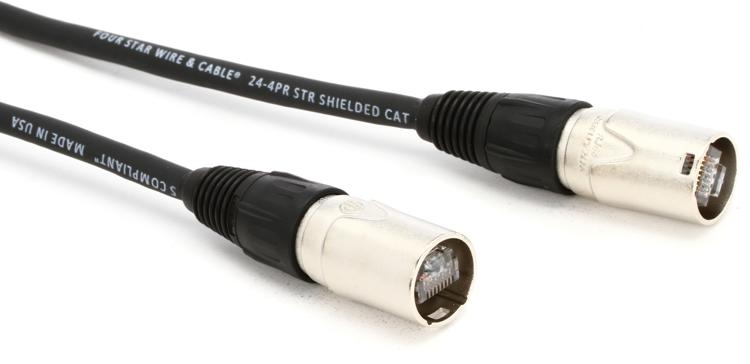 Most popular accessories & related items...
Tech Specs
| | |
| --- | --- |
| Manufacturer Part Number | 98-030-0004 |
JTV + POD HD500X = MUST HAVE
Although the James Tyler Variax comes with a VDI cable, only one end is protected, the other end that connects to the USB adapter is not. This is ok for this purpose, but for connection to a POD HD500X you really should get this cable that has protection on both ends and provides for a rock solid connection between the JTV and POD.
This rugged and robust Cat 5 cable is Ideally suited for its intended use; connecting your Line6 Variax to a POD XT, X3L or similar. If you've been crutching along with some lesser computer cable with dodgy connectors and kinky tendencies that can trip you up onstage or in the studio, do your self the huge favor of making this upgrade a priority. I can't think how I ever managed without it. No more futzing about with batteries or extra power supplies, this device sends bi-directional control and audio signals from the guitar and power from the pedal, head or rack unit; far more convenient and fuss-free than any other connection method. The superior flexibility, ideal length and solid, secure connectors are worth every penny, especially considering the recent price drop, making this a total no-brainer purchase.
Line 6 Variax Digital Interface Cable
Nice cable. Stout, but supple, with really solid connections. Buy it for your variax JTV
So yeah, obviously this is better than the cable included with your Variax, and better than just a regular ol' CAT5 ethernet cable, but I've gone through three in nine months. I play regularly on the weekends, and put these cables through what you'd expect from any regular guitar cable, and they are not holding up. And these sound just as bad (worse) when they fail as a guitar cable does. Since this is THE ONLY cable available for your Variax, seems like they could make it to last. These cables appear to be stout, but my experience (for 30 bucks a pop) has been disappointing so far.