Put UAD's Powered Plug-ins to Work in Your DAW!
Install Universal Audio's UAD-2 OCTO Ultimate 5 PCIe card on your Mac or PC and find out what your mixes have been missing! Turbocharged with eight Analog Devices SHARC chips, this UAD-2 OCTO gives you heaps of DSP power to take the load off your CPU. Baked right in all are all 89 UA-designed audio plug-ins from Ampex, Lexicon, Studer, Neve, and more. No matter where you are in your career, the Universal UAD-2 OCTO card with the Ultimate 5 package is bound to be a major upgrade to your studio.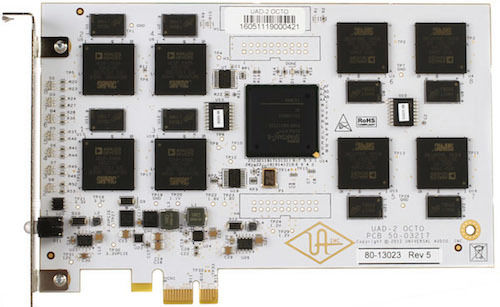 Experience the power of SHARC chip technology
Universal Audio's UAD-2 cards take advantage of state-of-the-art DSP technology, adding serious horsepower to your music-production system. Each of the eight SHARC chips onboard boasts 32-bit floating-point architecture, for the ultimate in precision and performance. When put to the test, the power potential of even a single UAD-2 system is more than impressive. Better still, you can mix and match up to four UAD-2 PCIe cards or Satellites, allowing you to meet the processing needs of even the most demanding sessions.
Ultimate 5 software bundle: UA's top-of-the-line package
Featuring all 89 UA-developed plug-in titles from a world-class library that includes Ampex, Lexicon, EMT, Empirical Labs, Neve, Fairchild, Harrison, Little Labs, Studer, SSL, and more, the Ultimate 5 software bundle is UA's top-of-the-line package. Take it from Sweetwater — analog-emulation software doesn't get any better than this!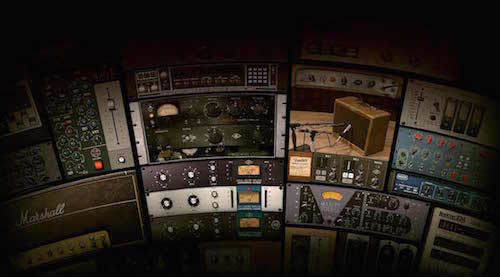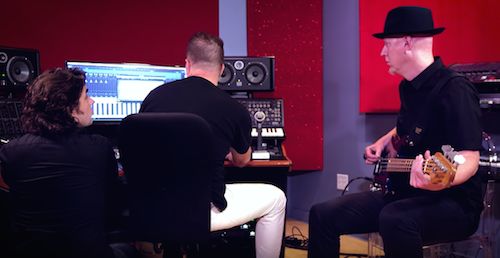 Flexible operation modes for tracking and mixing
Using UAD-2 OCTO's LiveTrack mode, you can reduce latency on active UAD-2 plug-ins to the lowest amount possible. That's just what you need for monitoring processed audio during the live tracking stages. On the mixing side, Universal Audio gave the UAD-2 OCTO a handy LoadLock feature. This useful tool lets you automatically reserve the maximum DSP load that each of your active UAD-2 plug-ins could ever demand, so you'll be certain you have enough DSP to engage features, such as writing automation, later.
Universal Audio UAD-2 OCTO Ultimate 5 DSP Plug-in Acceleration System Features:
Flagship DSP-accelerator PCIe card for UAD Powered Plug-ins
Loaded with 8x Analog Devices SHARC 21469 floating-point coprocessors
Run complex mix processing without taxing your CPU in Pro Tools, Logic, Cubase, Nuendo, Digital Performer, and more
AAX, VST, AU, RTAS support
Mac compatibility: OS X 10.10 Yosemite and higher
Windows compatibility: 64-bit editions of Windows 7, 8.1, or 10
Linkable to existing UAD groups/systems — use up to 4 UAD-2s in one system
Includes all 89 UA-designed audio plug-ins!
Channel Strips (x9): API Vision Channel Strip, CS-1 Channel Strip, Manley VOXBOX Channel Strip, Neve 88RS Channel Strip, Neve 88RS Legacy Channel Strip, Precision Channel Strip, SSL E Series Channel Strip, UA 610-A Preamp & EQ, UA 610-B Preamp & EQ
Compressors/Limiters (x20): API 2500 Stereo Bus Compressor, dbx 160 Compressor / Limiter, Fairchild 670 Compressor, Fairchild 660 Compressor, Fairchild 670 Legacy Compressor, Manley Variable Mu Limiter Compressor, Neve 33609 Compressor, Neve 33609SE Compressor, Precision Buss Compressor, SSL G Series Bus Compressor, Teletronix LA-2 Classic Leveler, Teletronix LA-2A Gray Classic Leveler , Teletronix LA-2A Legacy Leveling Amplifier , Teletronix LA-2A Silver Classic Leveler , Teletronix LA-3A Classic Leveler, UA 1176AE Classic Limiter, UA 1176LN Legacy Limiting Amplifier, UA 1176SE Legacy Limiting Amplifier, UA 1176 Rev A Classic Limiter, UA 1176LN Rev E Classic Limiter
Delay & Modulation (x8): Brigade Chorus Pedal, Cooper Time Cube MkII Delay, EP-34 Tape Echo, Galaxy Tape Echo, MXR Flanger/Doubler, Precision Delay Modulation, Precision Delay Modulation Long, Studio D Chorus
EQs (x20): API 550A Parametric EQ, API 560 Graphic EQ, Cambridge EQ, Harrison 32C Channel EQ, Harrison 32C SE Channel EQ, Helios Type 69 EQ, Neve 1073 Preamp & EQ, Neve 1073 Legacy Classic Console EQ, Neve 1073SE Legacy Classic Console EQ, Neve 1081 Classic Console EQ, Neve 1081SE Classic Console EQ, Neve 31102 Classic Console EQ, Neve 31102SE Classic Console EQ, Precision Equalizer, Pultec EQP-1A Legacy EQ, Pultec EQP-1A Passive EQ, Pultec HLF-3C Passive EQ, Pultec MEQ-5 Passive EQ, Pultec Pro Legacy EQ, Trident A-Range Classic Console EQ
Guitar (x4): Bermuda Triangle, Fender '55 Tweed Deluxe, Ibanez Tube Screamer TS808, Raw Distortion
Mastering (x6): Precision K-Stereo Ambience Recovery, Precision Maximizer, Precision Multiband, Precision Limiter, Manley Massive Passive EQ, Manley Massive Passive Mastering EQ
Reverbs (x8): AKG BX 20 Spring Reverb, DreamVerb Room Modeler, EMT 140 Classic Plate Reverb, EMT 250 Electronic Reverb, Lexicon 224 Digital Reverb, Ocean Way Studios, Precision Reflection Engine, RealVerb Pro Custom Room Modeler
Special Processing (x14): Ampex ATR-102 Mastering Tape Recorder, FATSO Jr. Tape Sim. & Compressor, FATSO Sr. Tape Sim. & Compressor, Little Labs IBP Phase Alignment Tool, Little Labs Voice Of God Bass Resonance, Moog Multimode Filter, Moog Multimode Filter SE, Oxide Tape Recorder, Precision De-Esser, Precision EnhancerHz, Precision EnhancerkHz, SPL Transient Designer, Studer A800 Multichannel Tape Recorder, Thermionic Culture Vulture