Rock Out Onstage in Stereo
This Sweetwater Spacestation V.3 Stage Bundle provides everything you need to rock out onstage in stereo. The bundle includes an Aspen Pittman Designs Spacestation V.3 stereo powered speaker, a Behringer Xenyx QX1202USB 12-input, 2-bus analog mixer, an Aspen Pittman Designs DT-1 Dual Top condenser microphone, a Pro Co EXM-20 Excellines 20' microphone cable, an On-Stage Stands MS7701B Euro Boom mic stand, a Gator GFW-GTR-AMP combo amp stand, and a Gator GX-20 Cargo Case with wheels.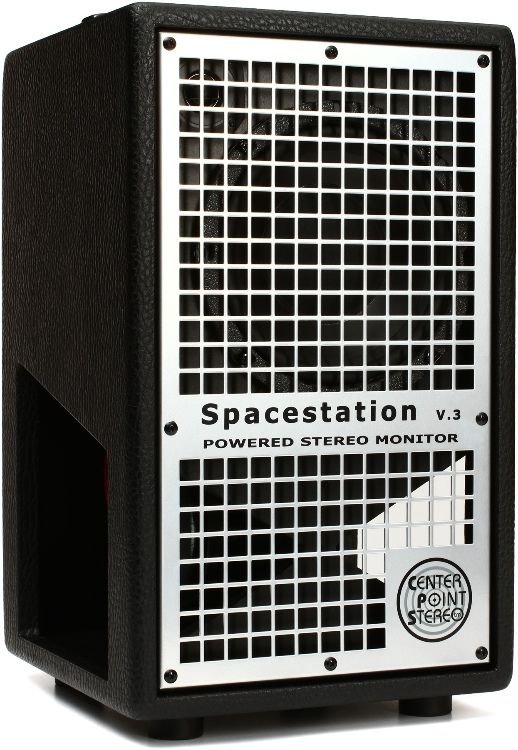 Stereo sound from a single cabinet
An update of the acclaimed SFX100 powered speaker, the Center Point Stereo Spacestation V.3 allows you to construct an otherworldly 300-degree sound field utilizing a single cabinet. Typically, speakers produce an unpredictable stereo image that fluctuates, depending on the listener's position. Conversely, the Spacestation V.3 creates a stereo sound field that emanates from a stable central point, so your audience will hear the same mix, regardless of where they're sitting. Ideal for amplifying stereo sources such as keyboards or full mixes, the Spacestation V.3 kicks out enough power for live performances in small- to mid-sized venues.
USB and multi-FX in a value-packed mixer
Sweetwater knows value is important to you, and the Behringer Xenyx QX1202USB analog mixer delivers it by the truckload. The Xenyx QX1202USB is a 12-input, 2-bus analog mixer with Xenyx mic preamps and compressors, British-style 3-band EQ, and a USB audio interface. But the icing on the cake is the onboard Klark Teknik FX processor with 100 killer presets. There's a per-channel FX send, plus an FX-to-control-room function that lets you monitor effects via headphones and the control room outs. On the output side, the Behringer Xenyx QX1202USB gives you mains, plus separate control room, headphones, and 2-track outs, while the USB port lets you plug right into your computer for recording.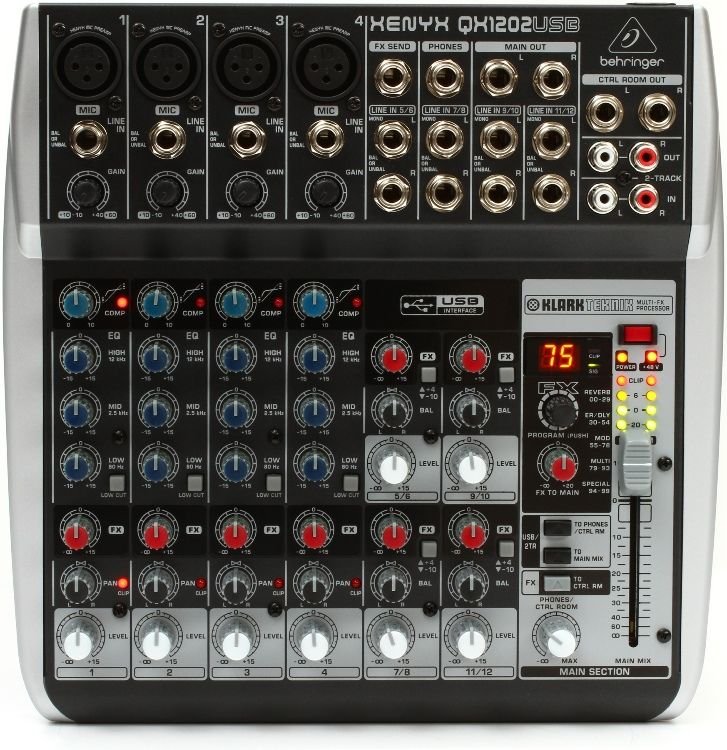 A mic from an audio industry mastermind
From the mind of the man that gave the world Groove Tubes comes the Aspen Pittman Designs DT-1 Dual Top condenser microphone, for live and studio use. It's a great condenser design that excels at picking up a warm vocal tone with incredible detail, but what sets the DT-1 apart is the removable windscreen. This handy feature makes it work great for use on just about any instrument or as an onstage vocal mic. The DT-1 Dual Top is a great choice for your studio or stage rig, giving you a versatile condenser microphone designed by one of the industry's greats.
Aspen Pittman Designs Spacestation V.3 Stage Bundle Includes:
Aspen Pittman Designs Spacestation V.3 stereo powered speaker
Behringer Xenyx QX1202USB 12-input, 2-bus analog mixer
Aspen Pittman Designs DT-1 Dual Top condenser microphone
Pro Co EXM-20 Excellines 20' microphone cable
On-Stage Stands MS7701B Euro Boom mic stand
Gator GFW-GTR-AMP combo amp stand
Gator GX-20 Cargo Case with wheels