Professional Production Power for Your PC!
Cakewalk's SONAR Professional DAW software provides you with the essentials you need to create high-quality tracks in your PC-based studio. The customizable Skylight user interface in SONAR Professional is now touch-controllable (with Windows 8 and later), and is an intuitive tool for streamlining your studio workflow. A suite of amazing virtual instruments including Addictive Drums 2 Solo and a full selection of plug-in processors that includes Melodyne Essential with ARA integration make creating and mixing music easier and more enjoyable. And with cool new tools that make collaboration and distribution via the internet easy, Cakewalk SONAR Professional is your choice for a powerful, convenient DAW. Note: This is a special opportunity for students, faculty, and staff of qualified/accredited educational establishments to purchase a license for Cakewalk SONAR Professional at a reduced price. You will need to verify your eligibility with Cakewalk in order to use this product, a process that may take up to 48 hours. To see if you qualify, please check Cakewalk's terms and conditions or call your Sweetwater Sales Engineer.
Play
Rock out with top-notch virtual instruments and killer guitar tones
One of our favorite things about SONAR at Sweetwater is the sheer amount of content you get. Cakewalk packed SONAR Professional with 18 killer virtual instruments including Z3TA+ Classic for creating modern electronic dance sounds. If you play guitar or bass, then you'll love SONAR's 16 new drag-and-drop amps. These virtual amps go beyond emulating ones that already exist, they allow you to create the amps of your dreams for tone you could never pull from a real-world amp. Combined with an impressive low-latency audio engine, these fun guitar effects are even perfect for recording everything from bluegrass to thrash. On top of this, you also get loop construction tools, a unique step sequencer, and amazing take comping tools.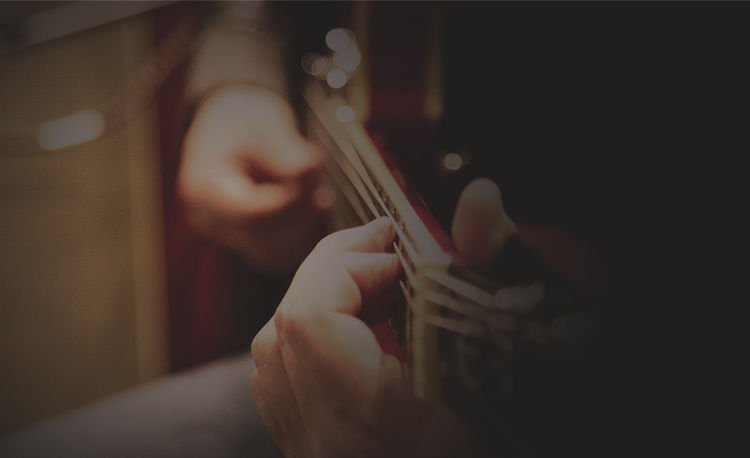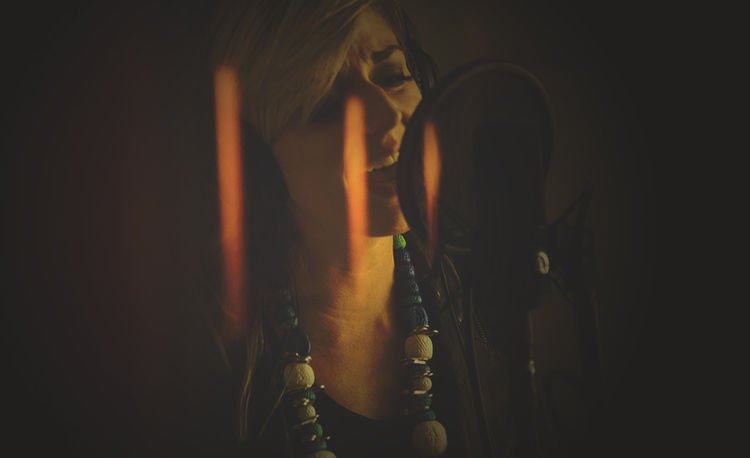 Record
Flexible tools simplify your recording workflow without limiting your potential
With unlimited audio, MIDI, and instrument tracks at your disposal, SONAR Professional sets the bar when it comes to basic recording capability. But the basics are hardly all this DAW has to offer. For starters, it's built around a phenomenal sounding 64-bit/384kHz audio engine, which keeps your sound as pristine as possible for mixing and editing. It also provides you with a huge collection of useful recording options, including the ability to record multiple takes directly to separate take lanes in the same channel.
Edit
Perform pro-level editing techniques effortlessly with the Skylight interface
One of the things that really sets Cakewalk SONAR Professional apart from other DAW programs is its amazingly simple yet totally customizable Skylight user interface. This flexible interface lets you organize individual modules as you like them (arrangement view, piano roll, mixer, etc.) and then lock them together into a single window. With SONAR Professional's extremely clever Smart Tool, you can move from module to module and always have the functions you need just a mouse click away. You'll have over 50 FX chains at your fingertips — from simple utilities to boutique guitar pedals, you'll never be at a loss for inspiration. AudioSnap gives you the power you need for tempo and rhythm-based editing. And with powerful conveniences like the pattern tool, efficient control bar, FX stacking abilities, expandable sends, and multi-touch control, getting your songs just right is easier than ever.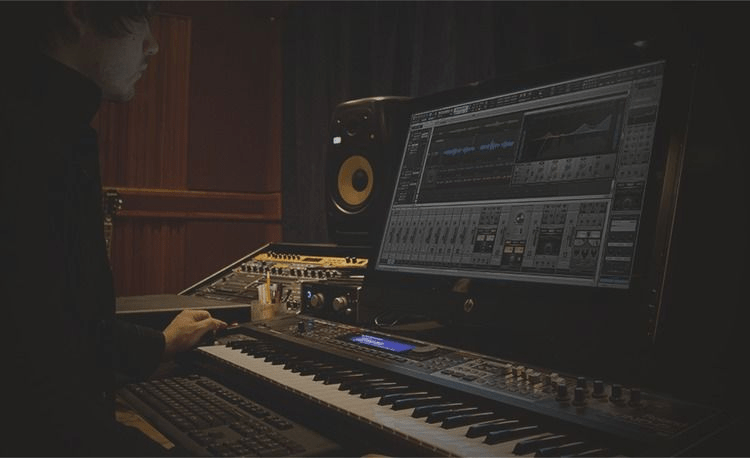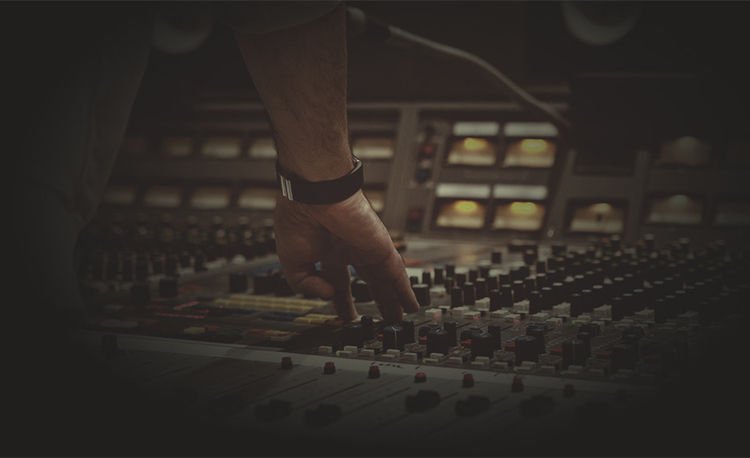 Mix
Refine your tracks with a host of amazing mixing tools and virtual processors
Cakewalk certainly doesn't skimp when it comes to virtual processors. From the moment you install SONAR Professional, you'll have over 25 amazing plug-in effects and processors — including the Essential Suite — you can use to bolster your sound and smooth out your mix. The handy mix recall function allows you to save and switch between your mix scenes for easy A/B listening. Experience the power of enhanced VST3 support that now includes multi-out functionality. SONAR Professional also gives you the powerful ProChannel Console Strip that includes three different modules — QuadCurve EQ, Softube Saturation Knob, and REmatrix Solo, a zero-latency convolution reverb module. And since you can also mix for radio, video, podcast, or MP3 and bounce all of them at once, SONAR Professional saves you serious time when it comes to tackling many advanced mixing tasks.
Deliver
Distributing your latest masterpiece is just a few mouse clicks away
With the tracking, editing, and mixing behind you, there's only one thing left to do, and that's to share your work with the rest of the world. Whether you need to simply burn a CD or you want to toss your latest tune up to SoundCloud, save it to the cloud via Gobbler, or export video direct to YouTube, Cakewalk SONAR Professional lets you do it all — without ever leaving the program! That's not all. SONAR Professional also supports DSD (Direct Stream Digital) imports, exports, and conversions to provide you with high-resolution, archive quality audio.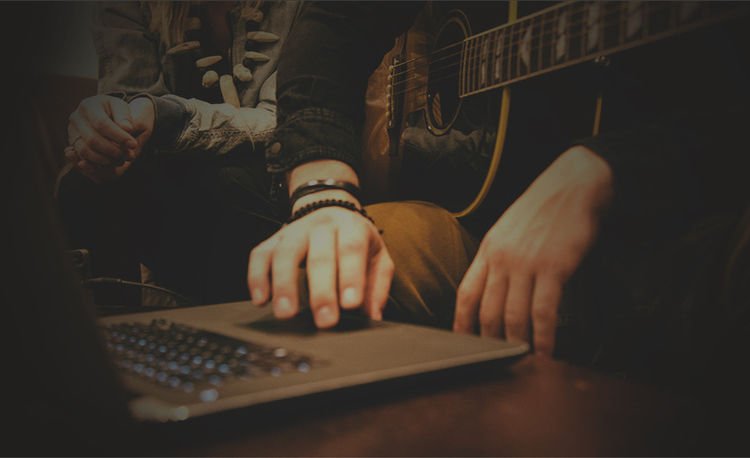 Cakewalk's Command Center keeps you up to date
Cakewalk's engineers work constantly to make your recording experience with SONAR Professional better, faster, and easier, and now you don't have to wait until the next version is released to take advantage. When you activate your SONAR membership you will automatically receive updates to features, content, presets, and more for an entire year via the Cakewalk Command Center. The Command Center is your place for the latest and greatest improvements to SONAR Professional. And even if you don't renew your membership, you lose nothing — everything you've updated in SONAR Professional will still be there.
Cakewalk SONAR Professional Features:
Record unlimited audio and MIDI tracks
Mix with as many effects, sends and busses as you need
Skylight Interface enhancements including multi-touch support with Windows 8
Comp multiple takes together instantly for the ultimate performance
Full support for VST3 synths and effects
Improved video support including YouTube export
Save your projects to the cloud with Gobbler integration
DSD support gives you better-than-CD-quality audio
Edit with 50 total FX including the Studio Mixing and Engineering Suites
Easy collaboration and distributing via SoundCloud, Facebook, and Twitter
Comes with 18 instruments including the Studio Instruments suite
Addictive Drums 2 Solo bundle for a great-sounding foundation to your tunes
Create great mixes with ProChannel Console Strip modules
Always have the most current version with your SONAR membership