Sibelius First Turns Eight
Whether you're a music notation newbie or a composer who doesn't need all the advanced features of Avid Sibelius — the full, professional version used by top composers — Sibelius 8 First is for you. Like its big sibling, Sibelius 8 First serves up all the nuanced expression in your scores with the Espressivo 2 playback engine, so your instrumentation sounds completely natural, fluid, and cohesive. You can also add enhanced rhythmic feel simply by choosing from a menu of presets. Sibelius 8 First offers a fast, streamlined interface with many of the improvements found in the latest version of Sibelius. Sibelius First has been one of the most popular notation solutions at Sweetwater for years, and the latest version carries on the tradition. Note: This is an opportunity for owners of previous versions of Sibelius First to upgrade to the latest version at a special price. Contact your Sweetwater Sales Engineer for details.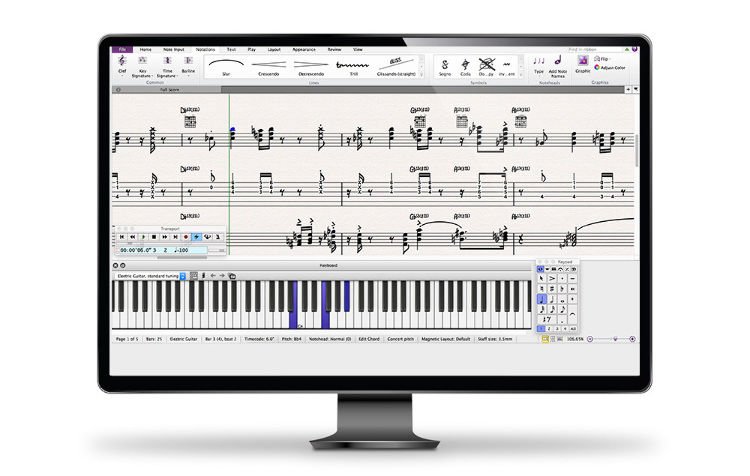 Fast, streamlined interface
Avid upgraded Sibelius 8 First with more than 200 software improvements (including many enhancements ported from the latest version of Sibelius) for a smooth composing experience. You can now slide notes and rests via keyboard shortcuts. Color notes and chords to highlight parts, making them easier to read. Get quick access to core features with new icons that appear in the ribbon and floating windows. Save time with Magnetic Layout, which automatically optimizes rest positioning in your score. Keep current with the new Application Manager. And view your score in stunning clarity with an updated Mac Retina-compatible interface that adds new support for high-resolution Windows displays.
Interact with scores like never before
Sibelius 8 First is optimized for Microsoft's Surface Pro 3 tablet, so you can add and edit notes fast with just a tap of the pen and play music in real time using the onscreen keyboard and fretboard. Use the Surface pen's buttons to select, edit, and erase — ideal when you're writing music by hand with the included PhotoScore and NotateMe Lite software. For easier navigation and editing while working on a trackpad-equipped laptop or using a Surface Pro 3, you can zoom in and out of your score quickly with a simple pinch-zoom gesture. You can even predefine zoom levels with a quick double-tap. Write music like a pro the fast, easy, and affordable way, with Avid Sibelius 8 First.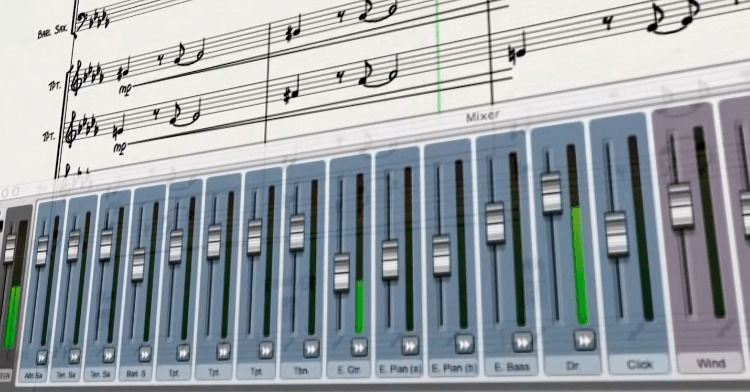 Avid Sibelius 8 First Features:
Enjoy easy access to core Sibelius tools
Express yourself authentically with Espressivo 2
Compose smoothly and flexibly with cutting-edge features
Updated interface lets you work faster and with greater detail
Write music with a pen on a Microsoft Surface Pro 3 tablet
Use multi-touch gestures to interact with scores
Compatible with the latest Mac and Windows operating systems
Included PhotoScore and NotateMe Lite software