A Functional Blend of Vintage Guitar Designs
The Ernie Ball Music Man StingRay solidbody electric guitar merges classic styling from the past with modern touches. This instrument delivers the fat sound of a humbucker-equipped mahogany body, while offering the feel of a vintage bolt-on design. Modern features like a compensated string nut and Music Man's truss rod wheel adjustment give the StingRay guitar the tuning stability you require. And a pair of Ernie Ball Music Man humbuckers in the StingRay guitar are custom voiced, low-output, vintage-spec designs for warm, smoky tones.
Classic design
The Ernie Ball Music Man StingRay guitar will be immediately familiar for lovers of the original StingRay guitars of the 1970s. Their offset body and 25.5" scale-length bolt-on neck will also be welcome for players who enjoy the snap and attack of this style of construction. The mahogany body mates with two humbucking pickups to deliver a fat, midrange-focused sound. And the tremolo features vintage-style bent steel saddles for extra vibe.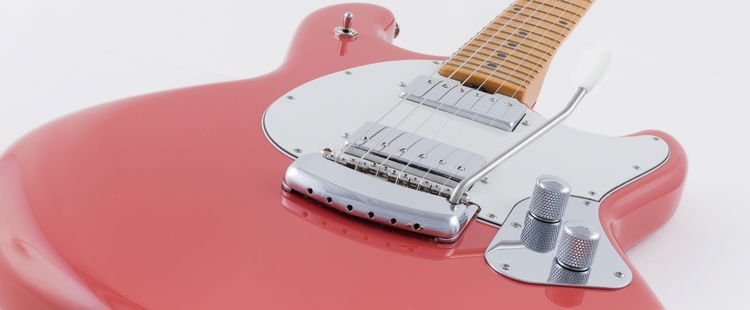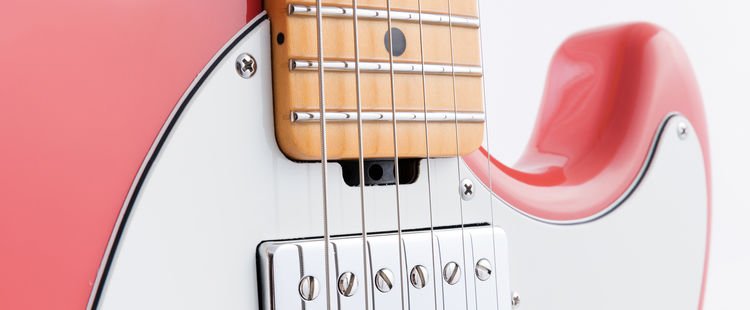 Modern appointments
The StingRay guitar's asymmetrical neck carve is designed around the contour of your hand. It's full and round at the lower strings, which is comfortable for full chording and thins out behind the higher strings for fast and fluid single-note playing. The set of Schaller M6-IND locking tuners keeps you in tune, even under heavy tremolo use. And the compensated string nut ensures intonation accuracy across the whole length of the fretboard. Ask any guitarist at Sweetwater — Music Man guitars are gig-ready instruments with long-term reliability.
Custom humbucking pickups
The two humbucking pickups are custom designed by Ernie Ball Music Man to complement the StingRay guitar's warm mahogany body and snappy bolt-on maple neck. Their lower output dishes out full-range tone while maintaining plenty of clarity in the high frequencies. Their Alnico V magnets enhance the body and cut of the guitar's sonic signature. And vintage-correct plain enamel wiring used for winding these pickups maintains the clear, open sound that great old humbuckers are known for.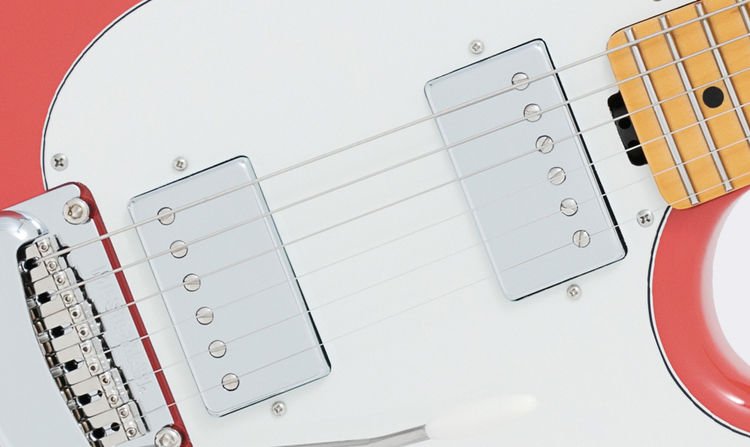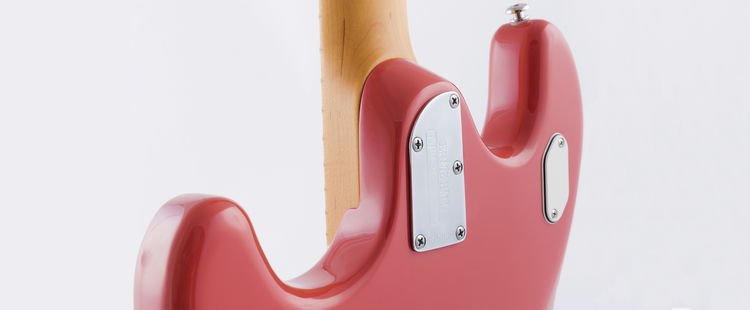 Ernie Ball Music Man StingRay Solidbody Electric Guitar Features:
A modern guitar that blends elements of popular vintage designs
Schaller locking tuners maintain tuning stability
Vintage-style tremolo stays in tune and sounds great
2 custom humbuckers carry a vintage voice
25.5" scale, bolt-on neck feels familiar and adds snap
An asymmetrical neck carve is ideal for chording and single-note playing
Compensated nut maintains perfect intonation
Music Man's famous truss rod adjustment wheel