Premium Protection for Your E-1 Electric Guitar
If you're taking your beloved Schecter E-1 on the road, you need the SGR-E-1 guitar case. Tolex-covered hardwood safeguards your instrument against impact damage, while a soft plush interior wards off dings and scratches. Stow your picks, strings, and other accessories in the SGR-E-1's convenient internal compartment. A locking metal latch prevents your guitar case from popping open at an inopportune moment. A leatherette-wrapped carry handle makes transporting the Schecter SGR-E-1 guitar case a piece of cake.
The SGR-E-1 guitar case fits the following Schecter models:
E-1 Custom Special Edition
E-1 FR S Special Edition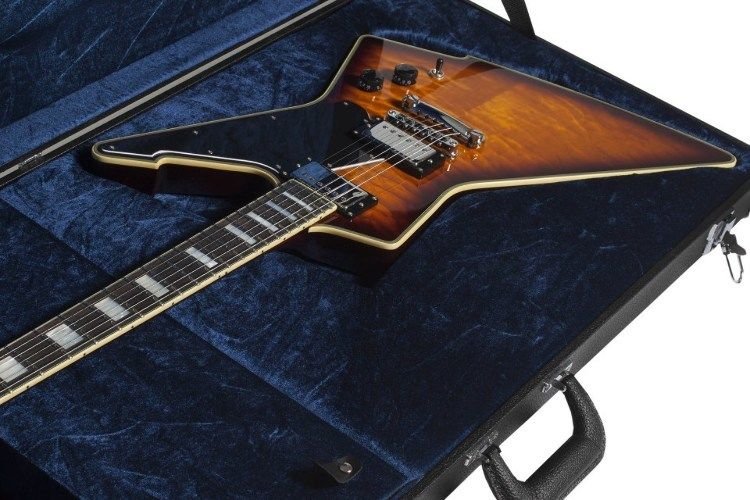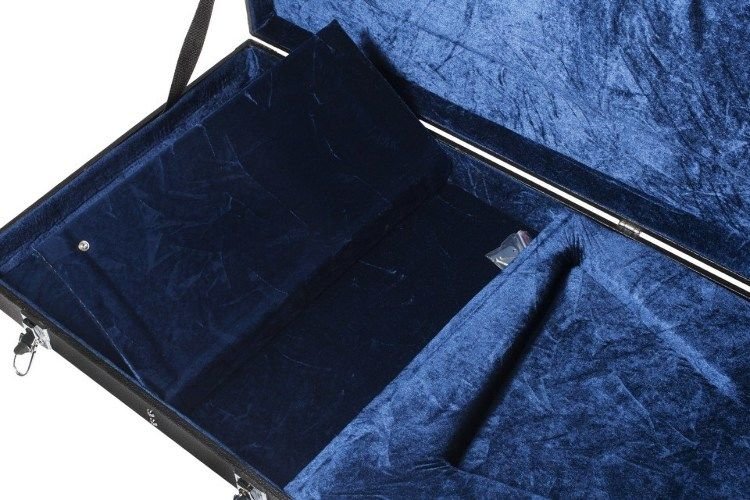 Schecter Guitar Research - a brief history
Founded in 1976 by David Schecter, Schecter Guitar Research originally produced high-end replacement parts for existing Fender and Gibson guitars. In 1979, the company began producing their own fully-assembled custom shop electric guitars. Schecter guitars quickly garnered a solid reputation as a result of their remarkably high quality, and soon found their way into the hands of such celebrated guitarists as Pete Townshend and Mark Knopfler. Today, Schecter Guitar Research offers electric guitars and basses, acoustic guitars, and USA Custom Shop instruments to musicians around the world in more than 150 countries. The company's current roster of high-profile artists includes Disturbed, Avenged Sevenfold, The Cure, Papa Roach, Seether, Prince, Stone Temple Pilots, Nevermore, and Black Label Society.
Schecter SGR-E-1 Electric Guitar Case Features:
Tolex-covered hardwood safeguards your instrument against impact damage
Soft plush interior wards off dings and scratches
Internal compartment for stowing picks, strings, and other accessories
Locking metal latch prevents your guitar case from opening at an inopportune moment
Leatherette-wrapped carry handle makes transporting your guitar easy