New Tones from Your Old Snare
Does your snare need a tonal makeover? Gibraltar's snare-side die-cast snare hoop unlocks new possibilities from your tired old drum. The SC-1408SSD is heavier than most flanged hoops, resulting in a louder and drier tone overall. The Gibraltar SC-1408SSD fits standard 14" snare drums with eight lugs.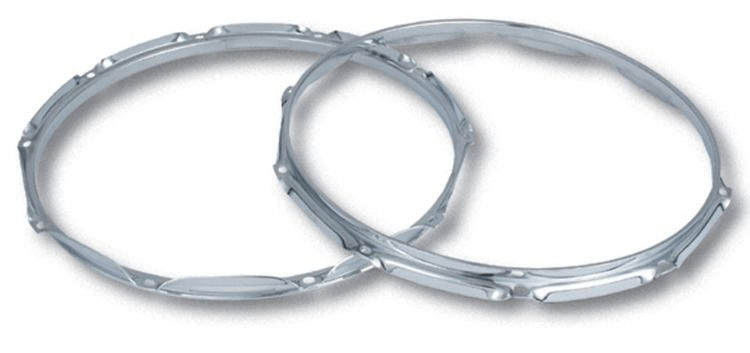 Die-cast vs. flanged hoops: which option is right for me?
Contrary to popular opinion, die-cast hoops are not right for every snare. Whether the Gibraltar SC-1408SSD makes sense for your drum depends on your intended application.
Die-cast: For modern rock productions, Sweetwater engineers generally regard die-cast hoops as a win. They raise the level of the snare in the room and tend to dry out overtones, for a cleaner signal into a mic. Some players even report enhanced snare sensitivity with die-cast hoops.
Flanged: On the other hand, if you play jazz and depend on your snare's ability to play whisper soft, flanged hoops may be the way to go. Flanged hoops are known for their open tone and warm, uncompressed low end. Both of these qualities are generally desirable on vintage drums, and for cats who want to squeeze every drop of character out of their shells.
Gibraltar 14" Die-cast Snare Drum Hoop Features:
A tonal makeover for your snare drum

Heavy weight dries out overtones — great for modern recording productions

Fits 8-lug, 14" snare drums

Batter-side hoop not included; sold separately