The Latest in LaCie's All-terrain External Drives
The LaCie Rugged USB-C hard drive is a dependable solution for on-the-go data access. When you have clients waiting or are racing to finish a last-minute project, you'll enjoy the LaCie Rugged's fast 130MB/s transfer and backup rates. Not only that, but the LaCie Rugged USB-C is highly resistant to drops, shocks, and water, so it's a great companion for shooting and recording in the field. Sweetwater Sales Engineers have confidently recommended LaCie drives for years. Access your data wherever life takes you, with the LaCie Rugged USB-C external hard drive.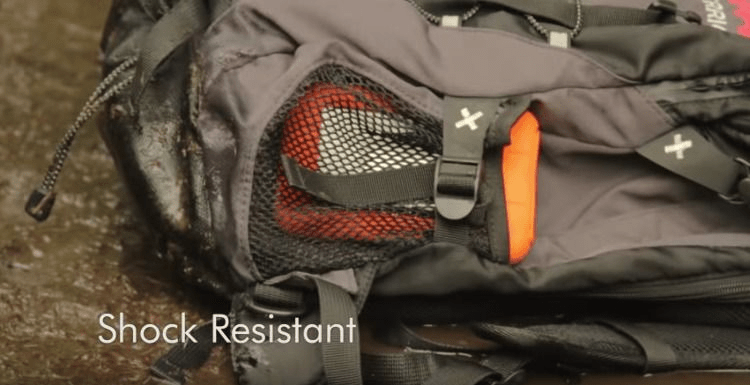 Protected against drops and shocks
When it's your reputation on the line — your shoot, your session, or your presentation — you can't afford a hard drive failure. Fortunately, the LaCie Rugged USB-C drive takes all reasonable precautions to secure your data. Its scored orange bumper protects the drive from accidental drops from waist height. And its 2,000-pound crush resistance guards your files against disasters.
Rain resistant for field work
Field recordists, documentarians, and adventure-seeking photographers will appreciate the LaCie Rugged USB-C's rain resistance. Back up that shoot, film, or audio track in confidence at the end of your trek, no matter the conditions, with the all-terrain LaCie Rugged.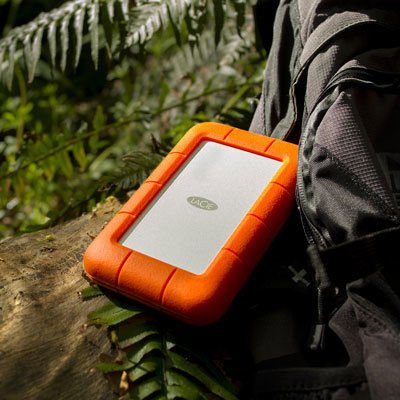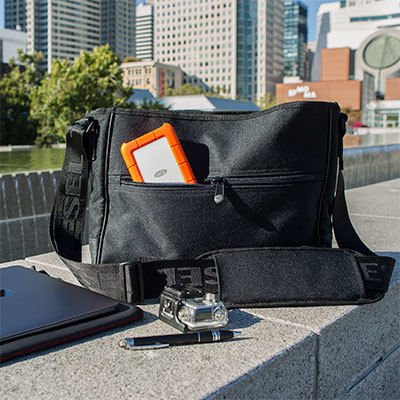 Future forward, yet backward compatible
Your latest Apple MacBook, or forward-thinking PC, deserves a drive that natively supports USB-C's streamlined connector: the LaCie Rugged USB-C. Even if you have multiple devices, never fear. The LaCie Rugged USB-C is also compatible with legacy devices with USB 3.0 and even USB 2.0 protocols — it even includes adapters.
Encrypted against unauthorized use
An included software suite with LaCie Private-Public protects data with AES 256-bit encryption. This secures files against accidental or unauthorized access in your absence.
LaCie Rugged USB-C External Hard Drive (4TB) Features:
Access and back up data in the field
Perfect for audio recordists, filmmakers, and photographers
Water resistant for all-terrain use
Bumper protects the drive against drops (up to 4 feet).
Built to withstand 2,000 lbs. of force
Bus powered for added mobility
Compatible with the latest Macs and PCs
USB 3.0 and USB 2.0 compatible for legacy devices
Password protection for added security
Automatic backup software
2-year manufacturer warranty
Included cables: USB-C to USB-C, USB-C to USB-A