This Might Be the Loudest Harmonica in the World
Discover what a low-tuned harmonica can add to your music. The Hohner Rocket Low harmonica exhibits the ideal combination of comfort and volume. Its rounded comb sides, edges, and corners make it easy to play. And its optimized cover plate and channel design give it enough volume to cut through a loud band.
Hohner — making quality harmonicas for over 150 years
For over 150 years, Hohner has remained dedicated to making high-quality harmonicas. By offering harmonicas that appeal to all kinds of musicians — amateur to pro and spanning all genres of music, Hohner has become the world's largest manufacturer of harmonicas. Hohner's designs respect time-honored traditions, while utilizing modern manufacturing processes for consistent, reliable instruments with the best sound quality. Owning a Hohner harmonica is owning a piece of history. We dig Hohner harmonicas here at Sweetwater.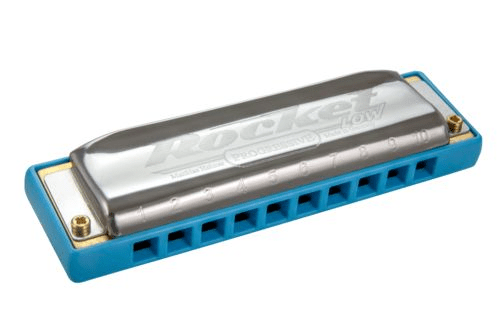 Hohner Rocket Low Harmonica:
Optimized cover plate and channel design deliver impressive volume
Rounded comb sides, edges, and corners provide maximum comfort
Includes sturdy protective zipper case that allows moisture to evaporate while keeping dust out