Complete Kit for Monitoring Accuracy
Tuning your monitors with the Sonarworks Reference 3 Speaker plug-in is like hiring a pro acoustician to calibrate your studio. With Reference 3, you take the guesswork out of mixing. Reference 3 utilizes Sonarworks' proprietary Perceived Acoustic Power Frequency Response, an acoustic measurement system that measures sound the way we perceive it, while the company's Automatic Microphone Positioning System makes optimal placement of your measurement mic effortless. Once your system is measured, the Audio Calibration Filter Engine kicks in, augmented by Speaker Range Extension and Acoustic Power Simulation. These are technologies that affect low- and high-frequency speaker response and simulate different speaker models, respectively.


Individually calibrated measurement microphone ensures unquestionable accuracy
The Sonarworks XREF 20 measurement mic included with this bundle has been calibrated against an ANSI-certified reference microphone, so its accuracy is beyond question. This microphone employs a standard XLR connection. The adventurous engineers here at Sweetwater have even used the XREF 20 as a recording mic. Its accuracy lends incredible clarity to acoustic instruments.
Tap into the full potential of your headphones
Accurate headphone monitoring? You may not need to shell out the big bucks for top-of-the-line headphones. Your existing headphones may be capable of absolute accuracy, but physical limitations are keeping them from realizing their potential. The Sonarworks Reference 3 Headphone plug-in measures those limitations and creates a digital profile to correct them. Sonarworks' advanced technology produces impressive results, effortlessly.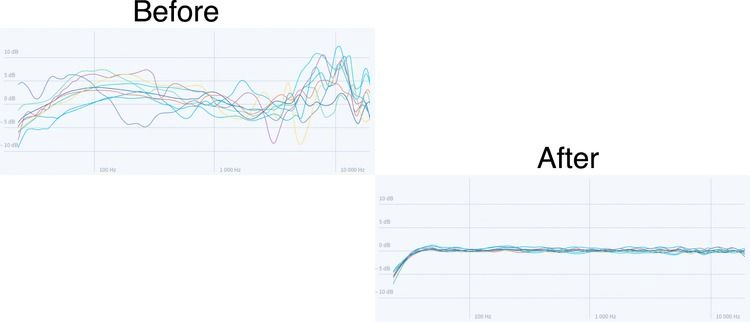 Supported Headphones:
AIAIAI TMA1
AKG K141 MKII
AKG K240 Studio
AKG K271 MKII
AKG K701
AKG K702
AKG K712 Pro
AKG K812
Audeze LCD-X
Audeze LCD-2 non-fazor
Audio-Technica ATH-M20x
Audio-Technica ATH-M40x
Audio-Technica ATH-M50x
Audio-Technica ATH-M70x
Audio-Technica ATH-R70x
Beats Mixr
Beats Pro
Beats Solo 2
Beats Studio 2
Beyerdynamic DT770 80 Ohm
Beyerdynamic DT770 250 Ohm
Beyerdynamic DT880 Pro
Beyerdynamic DT990 Pro
Beyerdynamic DT1770 250 Ohm
Beyerdynamic T1
Blue Lola
Blue Mo-Fi
Focal Spirit Pro
KRK KNS8400
Oppo PM-3
Philips SPH9500
Sennheiser HD25-II
Sennheiser HD25
Sennheiser HD25 Plus
Sennheiser HD25 Light
Sennheiser HD202
Sennheiser HD280 Pro
Sennheiser HD380
Sennheiser HD598
Sennheiser HD600
Sennheiser HD650
Sennheiser HD700
Sennheiser HD800
Sennheiser Surrounder
Shure SRH840
Shure SRH1840
Sony MDR7506
Sony MDR7520
Superlux HD681
Yamaha HPH-MT220
Sonarworks Reference 3 w/ XLR Mic Features:
Like hiring a pro acoustician to calibrate your studio
Individually calibrated measurement microphone ensures unquestionable accuracy
Perceived Acoustic Power Frequency Response measures sound the way we perceive it
Automatic Microphone Positioning System makes optimal placement of your measurement mic effortless
Speaker Range Extension affects low- and high-frequency speaker response
Acoustic Power Simulation simulates different speaker models