Premium Drums with Custom Shell Compositions
Pearl voiced every drum in its Music City Custom Reference Pure shell pack with a custom blend of maple, birch, and African mahogany for optimal tone, crack, and sustain at every size, with custom bearing edges in each size class to provide just the right amount of bite and volume. The result is a pre-mixed sound that will inspire creativity every time you sit down to play. Low-contact STL swivel tube lugs and 1.6mm Fat Tone Hoops bring out the full resonance of the drums and give the Reference Pure series a sleek, modern look, complemented by a premium Pearl wrap that'll turn heads onstage or in the studio. Get ready to experience a new level of drumming satisfaction with this Pearl Music City Custom Reference Pure shell pack.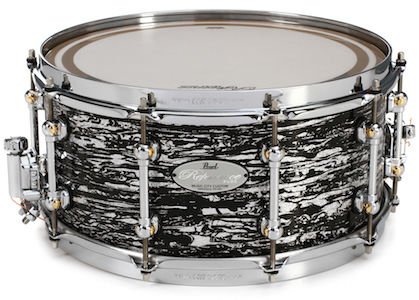 A snare worthy of the Music City Custom name
You no longer have to sacrifice a uniform look to get the snare of your dreams — it's all right here in the Pearl Music City Custom Reference Pure snare drum! A matching MCC finish and retro tube lugs make this snare the perfect visual complement to the rest of your kit, while a Reference Pure-inspired shell built of maple and birch makes it a solid tonal match to boot. The Pearl Music City Custom Reference Pure snare drum includes a pair of 1.6mm Fat Tone hoops for a big, open backbeat and a set of Remo USA heads for a great sound from the moment you tune up.
Optimized woods provide a pre-mixed sound
Each drum on a kit serves a different purpose. That's why every shell on the Pearl Music City Custom Reference Pure is built from a custom blend of woods for the best performance possible. Toms 10" and smaller get extra cut from a 6-ply cocktail of maple and birch; 12" toms serve as the fulcrum point with pure maple shells for balanced warmth; and toms 13" and beyond get more and more mahogany for a powerful, controlled thump. Bass drums 22" and larger are mostly mahogany for a thunderous low end, with two outer plies of maple to preserve punch. Sweetwater drummers find that recording and performing with the Music City Custom Reference Pure shell pack takes less EQ to get the drums to sit in a mix.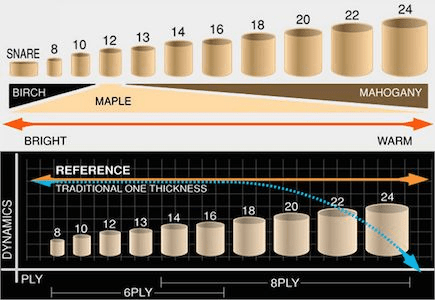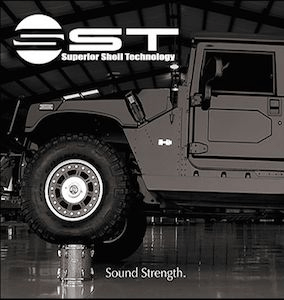 SST shells boast tone, resonance, & strength
Pearl's Superior Shell Technology (SST) gives its Music City Custom Reference Pure shells the ultimate air chamber. Select woods are chosen based on their unique acoustic properties and milled to optimal thickness with overlapping scarf joint seams for an airtight fit. Then the wood plies are saturated with Pearl's special AcoustiGlue, which permeates every pore and dries to the exact consistency of the wood for phenomenal resonance. Lastly, the plies are formed in high-temperature molds with 1,000 PSI of hydraulic pressure to create drum shells with remarkable tone, vibrancy, and strength.
Low-mass hardware maximizes attack & sustain
Pearl quality doesn't stop at its unique shells. Even the hardware found on the Music City Custom Reference Pure shell pack is designed to maximize tone. Lightweight STL tube lugs allow shells to vibrate freely for sweet, singing sustain. Low-mass 1.6mm Fat Tone Hoops with hemmed and welded edges have strength and rigidity at the point of contact for a powerful attack. The Reference Pure shell pack features some of the highest quality drums in Pearl's catalog, with premium hardware to match its exquisite shell woods.
Pearl Music City Custom Reference Pure 7-piece Shell Pack Features:
Custom shell composition for each drum provides optimal tone and response
Superior Shell Technology delivers vibrancy, resonance, and strength
STL swivel tube lugs allow your drums to vibrate freely for enhanced resonance
1.6mm Fat Tone Hoops provide a powerful attack
Air Suspension Rubber Tips keep the floor tom perfectly positioned and increase low end
Stainless-steel tension screws for smooth, precise tensioning with absolutely no play
Bass drum claw hooks with rubber hoop isolators prevent hoop scratches
Bass drum spurs with rubber or spike tips provide no-slip traction
NOTE: OptiMount tom-mounting system requires tom holders (sold separately)