Full-bodied and Articulate, with a Black Mirrored Finish
Most drumheads make you choose between attack or depth of tone. But the Aquarian Reflector series promises to give you both, with dual layers of differently weighted films to maximize cut and warmth. A Classic Clear 7-mil top offers a snappy attack, while a 10-mil Aquarian Black bottom delivers a warm, singing pitch. Together, these layers give Aquarian Reflector drumheads a unique mirror-like finish, which drummers are sure to love while catching their reflections from behind the kit. When you need durability and articulation without sacrificing tone, Sweetwater is sure you'll enjoy Aquarian Reflector drumheads.
Developed with help from Eric Moore
Aquarian is a company that listens to its artists' needs. So when Eric Moore (Sly & the Family Stone, Suicidal Tendencies) requested a head with more attack and more depth for his showstopping solos, Roy Burns and company put their heads together to find out how to make it happen. The 2-ply, 17-mil Aquarian Reflector series is the result. And reportedly, Eric is loving the new life they bring to his performances.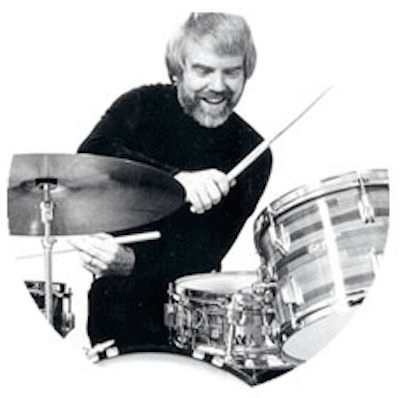 Aquarian drumheads: from Roy Burns's ears to your kit
Lifelong clinician, author, and performer Roy Burns knows a thing or two about good drum tone. It was Burns himself who put the swing in "Sing, Sing, Sing" alongside Benny Goodman, following Krupa's departure, and the very same who held down the groove night after night with the NBC Staff Orchestra on the Merv Griffin Show. So when Burns and Ron Marquez began crafting drumheads under the Aquarian name in 1987, their point of reference was no less than Burns's 30+ years of industry experience. Aquarian's advancements in tone-shaping and manufacturing are nowhere better seen than in today's Aquarian Reflector series.
Aquarian Reflector Series 12" Drumhead Features:
A head that delivers both warmth and attack
Built from 2 layers of differently weighted films
10-mil Aquarian Black bottom remains warm and musical at low volumes
7-mil Classic Clear top is bright and articulate when played through
Black mirrored finish creates a striking appearance behind the kit
Durable without compromising tone
Developed with help from Eric Moore