A Fully Loaded Keyboard for Budding Musicians
Get started with this essential keyboard bundle from Sweetwater! The Yamaha PSR-E353 features 61 full-size velocity-sensitive keys and a boatload of cool sounds. An ergonomic stand and cushioned keyboard bench from On-Stage Stands provides the comfort you need during marathon practice sessions. This all-inclusive bundle also includes a power adapter, sustain footswitch, headphones and more. Complete with an instructional book from Hal Leonard, this bundle is perfect for anyone searching for a full-featured starter keyboard.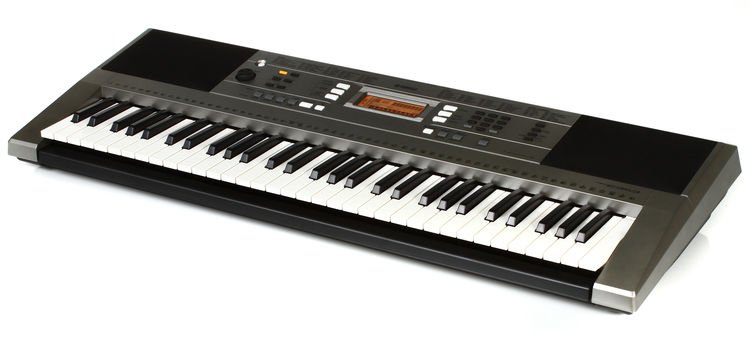 Build your chops on 61 full-sized velocity-sensitive keys
This bundle starts with Yamaha's PSR-E353 — an excellent choice for beginning players of all ages. It's loaded with 61 full-sized velocity-sensitive keys, a massive collection of instrument sounds and accompaniment styles, a host of inspiring performance tools, and engaging educational functions. It all starts with the PSR-E353's 550 incredible instrument sounds, covering pianos, organs, strings, brass, synths, and much more. Load up a Style from the extensive Style library, and an infinitely flexible virtual backing band fills in naturally around the notes you're playing. There's also a Melody Suppressor that lets you play along with your favorite songs.
Adjustable, super-durable keyboard stand with bench
This bundle includes a sturdy keyboard stand and comfortable bench from On-Stage Stands. The KS7190 Classic Single-X keyboard stand is built from durable 1" square tubing and supports up to 90 pounds. Its simple bullet-nose pull knob makes it easy to set up. Its arm sleeves adjust to accommodate nearly any keyboard, keeping it perfectly in place. Five different height settings ensure that you'll be comfortable in any playing position. The KT7800 keyboard bench features a comfortable 2" vinyl cushion, and non-slip rubber end caps keep it from sliding around while you perform.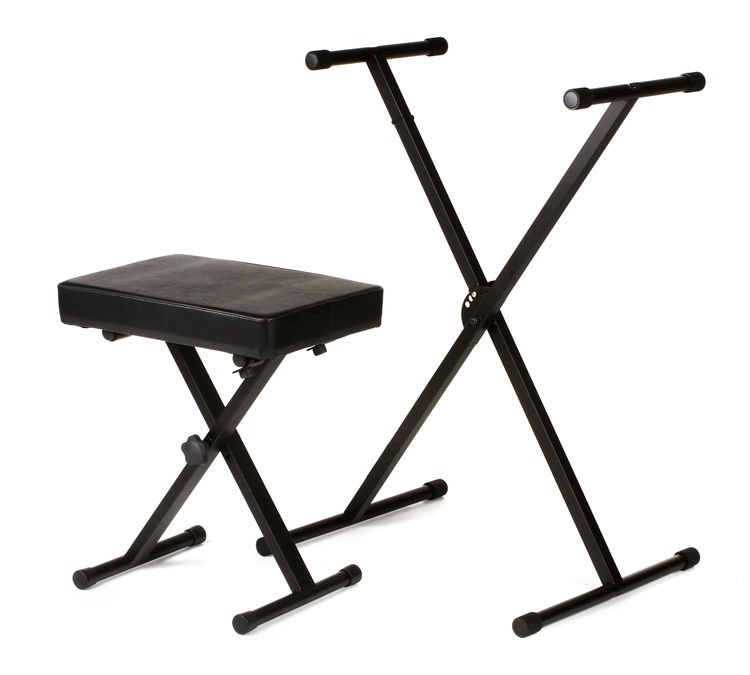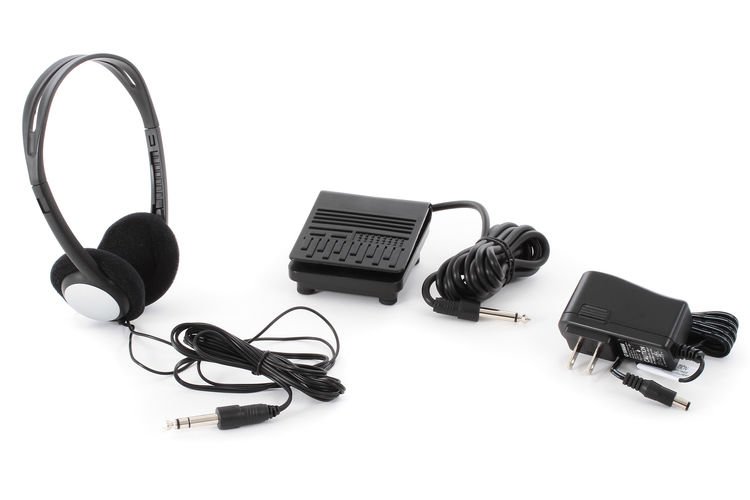 Get started with these Yamaha keyboard essentials
Get up and running fast with a PA130 power adapter, footswitch, headphones, and more. You also get a 2-year extended warranty, online rebate offers for Yamaha products, and a Quincy Jones-endorsed "Playground Sessions" trial membership for online piano lessons.
Jump-start your piano and keyboard education
Hal Leonard music education materials have helped self-starters all over the world learn their favorite instruments and standards in a hurry. With the FastTrack series, the Hal Leonard folks help you overcome the hurdles keeping you from becoming the competent keyboardist you've always dreamed of being. The Hal Leonard FastTrack Keyboard Method Book 1 breaks down some keyboard and piano essentials — notation, chords, licks, and scales — into simple language before jumping into the basics of blues and rock playing styles. Includes 87 songs and examples, complete with audio CD for reference.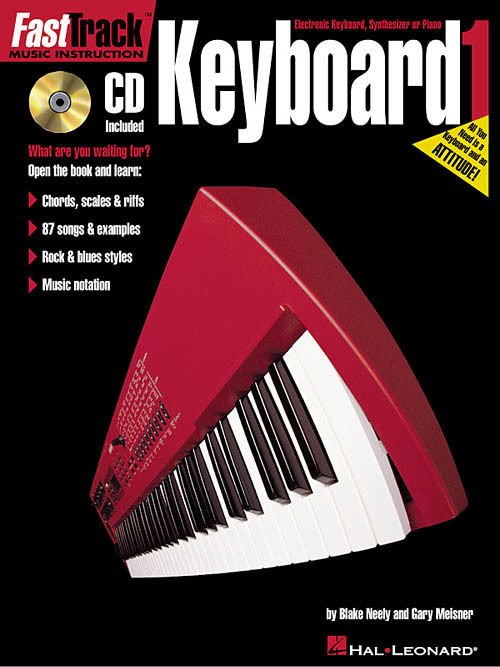 Yamaha PSR-E353 Essential Keybooard Bundle Includes:
Yamaha PSR-E353 61-key portable arranger keyboard
On-Stage Stands KPK6500 keyboard stand and bench pack
Yamaha Survival Kit B2 (power adapter, footswitch, headphones, and more)
Hal Leonard FastTrack Keyboard Method — Book 1
Yamaha PSR-E353 Essential Keyboard Bundle Features:
Lightweight and fully loaded portable arranger keyboard that makes songwriting and improvisation a blast
61 organ-style keys provide you with enough resistance to comfortably play piano parts and fast enough response for brass and synth instrument sounds
550 high-quality voices
136 Style varieties provide intelligent backing tracks that follow the notes you play
150 arpeggio patterns allow you to quickly and easily create complex musical patterns
Effects include reverb, chorus, master EQ, harmony, and ultra-wide stereo
Duo mode lets you split the keyboard into identical halves for student/teacher play or duets
Yamaha Education Suite (Y.E.S.) provides you with 9-step lessons that help you learn a wide range of popular songs and standards
Capture your performances with the onboard 2-track recorder
Portable Grand function instantly shuts down all advanced functions and provides you with a rich grand piano sound, free from distractions
Powerful onboard 2-way speaker system with bass enhancement provides rich sound for your instruments and backing tracks
Detachable music rest included
Keyboard stand and bench provide ergonomic comfort
Sustain footswitch adds expression to your playing
Headphones for private listening
Power adapter eliminates the need for batteries
Instructional book with audio CD