A Stage-ready Martin 000
What happens when you merge the classic look and feel of a traditional Martin acoustic guitar with the convenience of today's modern acoustic-electric? You get the Martin Performing Artist OMCPA4R. The Performing Artist OMCPA4R is crafted using nothing but the finest tonewoods, with solid Sitka spruce for the top and solid rosewood making up the back and sides. Incredibly natural-sounding Fishman F1 Analog electronics, a player-friendly neck carve, and a convenient cutaway, and the Martin Performing Artist OMCPA4R is an inspiration to play.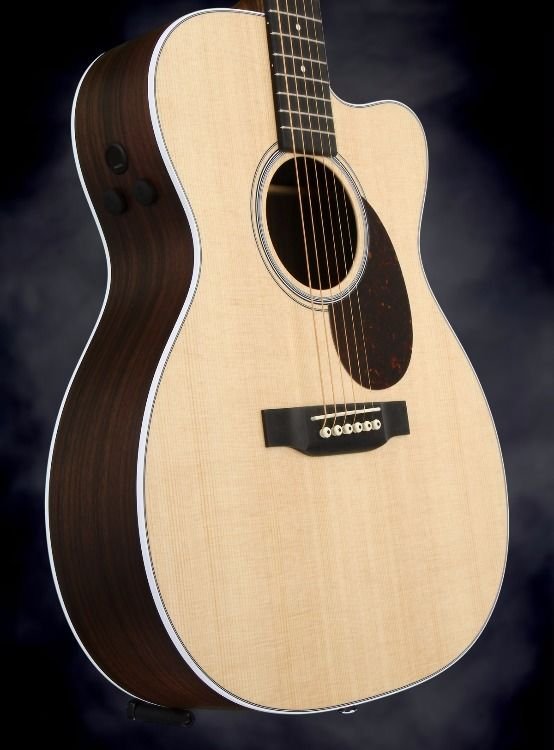 Classic tonewood combination for big sound
You just can't beat the sound of solid spruce and solid genuine rosewood. The Martin Performing Artist OMCPA4R spares no expense on its tonewoods. You'll love the warm low end and crisp highs of the OMCPA4R's solid East-Indian rosewood back and sides, and they look fantastic. The OMCPA4R is topped with a stunning piece of solid Sitka spruce, adding power, clarity, and nuance to the voice of the instrument. And the hardwood neck is capped with a smooth and bright-sounding piece of Richlite that feels immaculate and looks even better.
Modern electronics for the modern performer
Martin teamed with Fishman to outfit the OMCPA4R with their F1 Analog electronics system. Far more than a simple pickup system, the discreetly mounted F1 Analog system offers an unbelievable amount of control for a two-knob affair. The volume control can be pushed to activate the accurate onboard tuner. And the tone control chooses between a wonderfully EQ'd scooped tone at the clockwise position, and blends in the mid-emphasized direct piezo sound as you turn it counter-clockwise. Pushing the tone control offers two choices of phase for controlling feedback and attaining optimal low-end performance.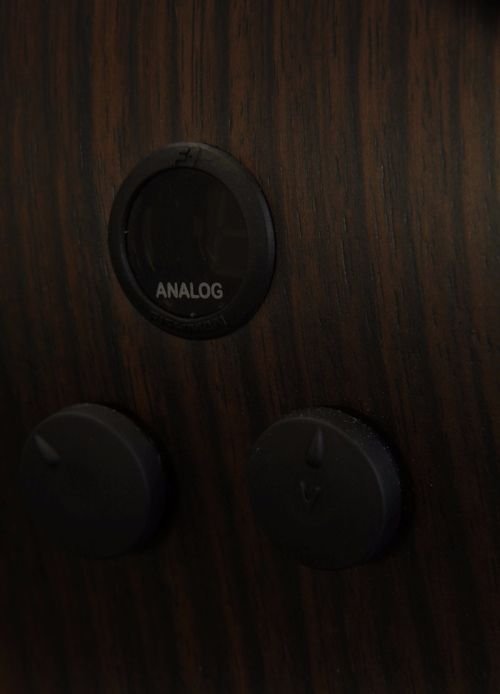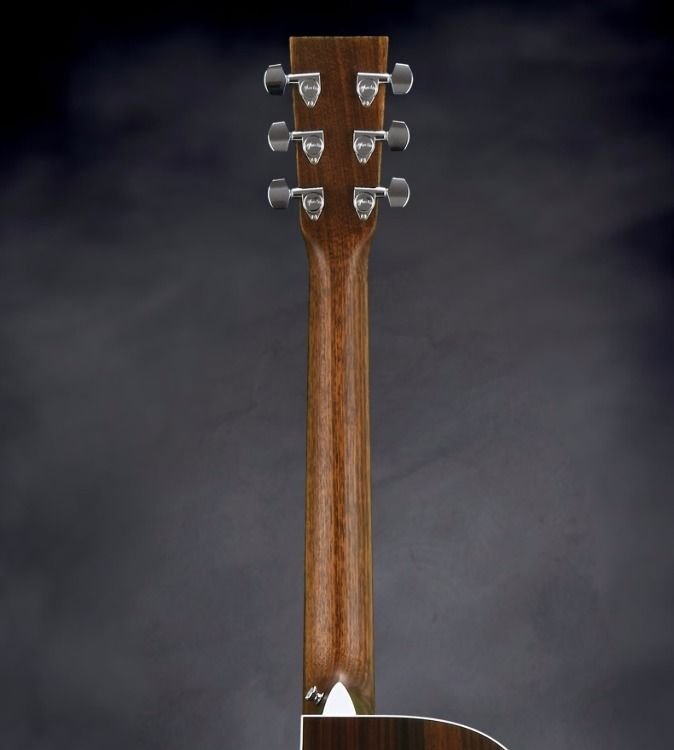 Comfortable and great-playing neck
Whether you need to survive long recording sessions or plan to play out late into the night, you'll be glad you got a Performing Artist OMCPA4R acoustic guitar. The OMCPA4R features one of Martin's amazing Performing Artist series necks. The profile's slimmer feel is ideal for fingerstyle players and those who need to get around their fretboard unimpeded. It's very popular at Sweetwater for its ability to greatly reduce hand fatigue. And you'll love the feel of the smooth satin neck finish.
Martin OMCPA4R Performing Artist Features:
Acoustic guitar designed for modern performers
Legendary Martin 000-14 body style
Solid Sitka spruce top is the standard for power and clarity
Solid East Indian rosewood back and sides bring forward warm and present low end
Fishman F1 Analog electronics are easy to use and sound natural
Comfortable artist profile neck
Richlite fretboard is a sustainable and great-sounding alternative to ebony