Fat Analog Sound with Digital Tweakability
The Modal Electronics 008R eight-voice analog synthesizer module is quite a beast, with two oscillators and two sub oscillators per voice. The all-analog signal path sounds amazingly deep and rich, and you get the almost-limitless modulation options only a digital architecture can provide. And synth fans at Sweetwater can't get enough of these multimode filters, with 16 filter modes to create a staggering array of sonic textures. The dual LFOs can reach audio rates, 11 modulation sources can be assigned to unlimited destinations, and any parameter can be animated with the onboard sequencer. And that's just the start - there's a lifetime of sound design potential in the Modal Electronics 008R.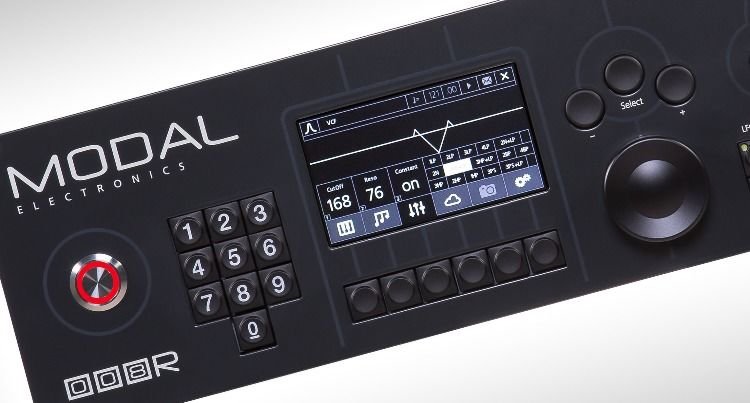 Fat analog sound and unique filters
Each voice on the 008R synthesizer boasts two oscillators with saw, triangle, square, and noise waveforms, and you can continuously vary between them to create all-new waveforms. Factor in two sub oscillators, and you've got an impressive amount of sound design potential before you even get to the unique filter section. The multimode filter boasts 16 filter types, with old favorites like lowpass, bandpass, and highpass joined by notch, phase, and combination modes.
Use Animator to create complex, modulated patches
The 008R's Animator function essentially lets you sequence any control parameter on the synth, allowing you to create extremely animated sounds. This goes far beyond filter sweeps and envelope changes - you can sequence waveform changes, modulation matrix changes, and pretty much any other parameter, creating complex modulations you can't achieve with any other synthesizer.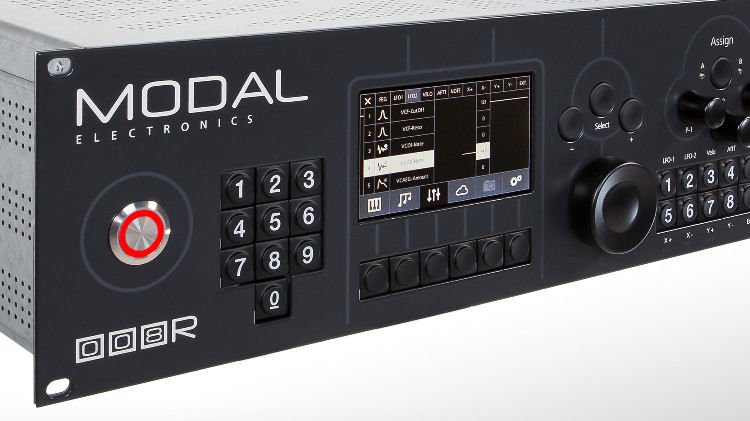 Modal Electronics 008R Analog Synthesizer Features:
8-voice polyphonic synthesizer with analog signal path and digital tweakability

Unique multimode analog filter design with 16 filter types and unusual morphing capabilities

Oscillator and filter FM for classic analog polysynth tones

Dual LFOs support multiple waveshapes and can reach audio rates

Animator allows you to sequence any parameter for incredibly complex, evolving sounds

Easy to navigate thanks to the 4.3" screen and touch-sensitive control knobs