Killer 8-channel Preamp/Converter
Looking to add eight top-shelf mic pres to your rig? Look no further than the Antelope Audio MP8d. Each channel features hi-Z, line, and microphone inputs with individual phantom power. You'll also benefit from a huge array of digital I/O including MADI, ADAT, AES/EBU, S/PDIF, and TOSlink. Powerful DSP provides ultra-low-latency routing, mixing, and real-time effects. Antelope Audio's world-class A/D conversion is widely acclaimed for its warm, natural, and supremely accurate sonics. This rich yet precise sound is achieved courtesy of Antelope's renowned Acoustically Focused Clocking jitter management algorithm, Oven-Controlled crystal oscillator, and advanced circuit board design. The MP8d is superbly designed, profoundly useful, and incredible sounding.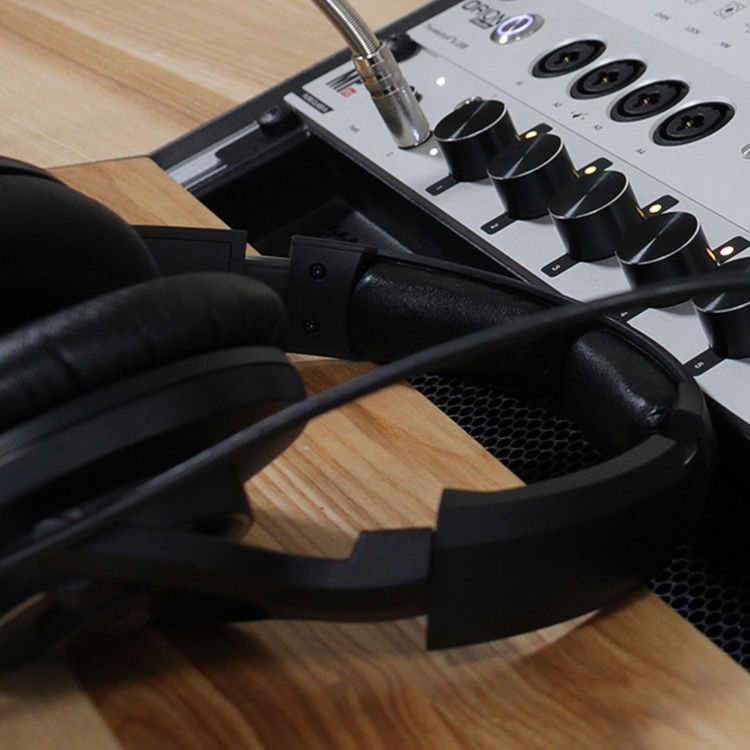 The analog versatility you need
The Antelope Audio MP8d is set up to handle whatever you throw at it. The mic pre inputs are on XLR/TRS combo connectors, and they accept both mic and line-level signals. Channels 1 and 2 are fitted with hi-Z inputs, accessible via dedicated front-panel TRS connectors. Want to connect your favorite outboard gear? Inserts are available on the rear panel. The MP8d also offers you the convenience of integrated monitoring with an audiophile-grade headphone amp on the front panel. A DB-25 connector gives you analog connectivity, directly outputting your mic signals at line level. At Sweetwater, we've found that this setup makes the MP8d an ideal rackmate for Antelope's Orion32 and Zen Studio audio interfaces.
The efficiency of digital connectivity
Antelope Audio equipped the MP8d with a myriad of digital connectors that give you a broad variety of options for big-time flexibility and increased productivity. The MP8d's S/PDIF, AES/EBU, TOSlink, ADAT, and MADI connections expand compatibility with your other studio gear, allowing for both easy connection of your DAW or other outboard equipment, as well as expanding your channel count by cascading multiple MP8d units.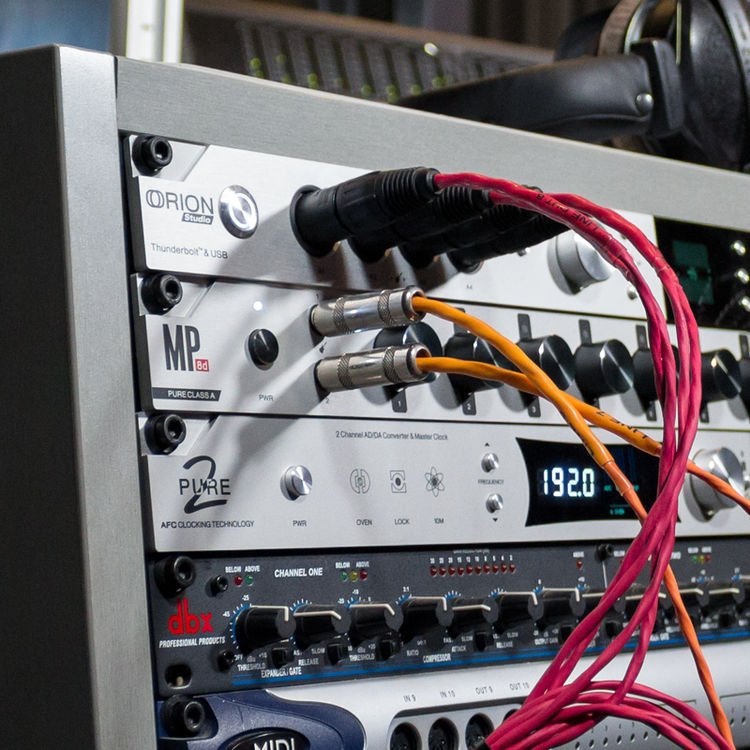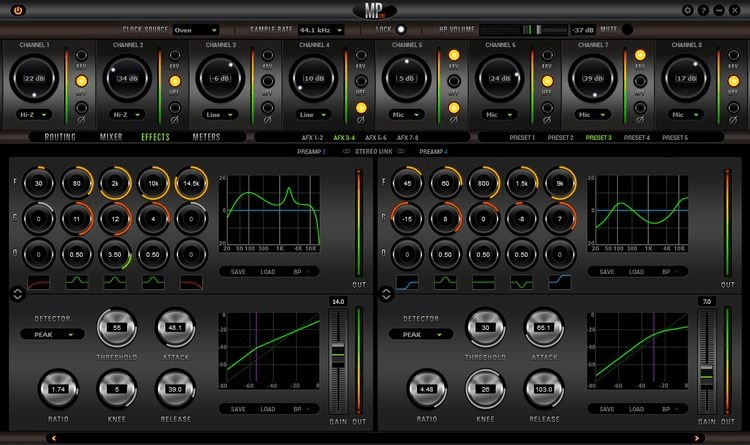 Easy-to-use software control
You control the MP8d with the ultra-sophisticated yet remarkably easy-to-use software control Antelope Audio developed for their Orion32 and Zen Studio. A fast, intuitive user interface with color-coded drag-and-drop signal routing, multiple mixers, and a powerful DSP engine with onboard effects makes the MP8d extremely flexible and well suited to a variety of recording applications. Programmable presets give you quick and easy recall of go-to configurations, while the unit's ergonomic physical front-panel knobs deliver precise real-time mic gain tweakability.
Antelope Audio MP8d Features:
8 Class A Mic Pres:

8 hi-Z, line, and microphone inputs with individual phantom power

Digital Connectivity:

All the digital I/O you need, including MADI, ADAT, AES/EBU, S/PDIF, and TOSlink

8 Analog Channels:

DB-25 connector directly outputs your microphone signals at line level

64-bit Acoustically Focused Clocking:

Antelope's top-shelf A/D conversion and world-renowned jitter management algorithm

Powerful DSP:

Parallel DSP handles routing, mixing, and real-time FX with ultra-low latency

Supreme Clocking:

Oven-Controlled crystal oscillator with 2 word clock outputs, 1 word clock input, and 1 Atomic Clock input