Production Power Anywhere
Lightweight, ultra-portable professional audio laptop
Sweetwater's System One audio laptop computer gives you the ultimate in both flexibility and portability — and, it's a Sweetwater exclusive! We know you need to be able to create and produce great audio on your terms, when and where you want. That's why we loaded the astoundingly portable, lightweight (less than 5 lbs.) 13" MacBook Pro laptop with both Windows 7 and OS X 10.9 Mavericks systems, plus the same outstanding software suite that comes with our Creation Station workstations. Get the production power you need and the flexibility to take your projects wherever you want them to go, with the incredible System One.
13" MacBook Pro with both Windows 7 and OS X 10.9 Mavericks onboard
Astoundingly portable and lightweight — less than 5 lbs.
Lets you create and produce great audio when and where you want
Go-anywhere workstation for recording, editing, and performing
Amazing software suite and operating systems preinstalled and optimized for maximum performance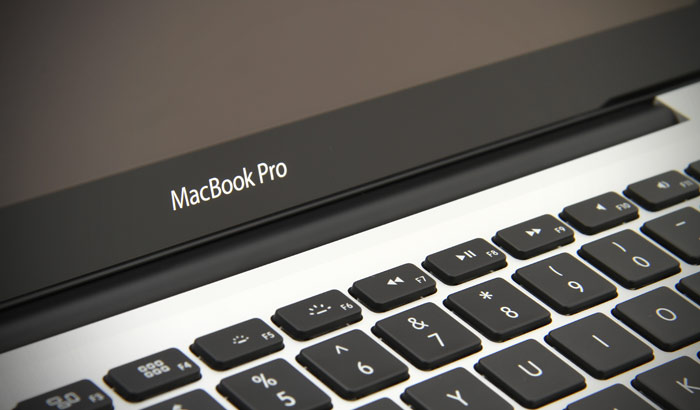 Hover over features below for a detailed description
Gigabit connectivity for hard-wired internet connection, networkability, and enabled peripherals
FireWire, Thunderbolt, and USB 3.0 connectivity for connecting with virtually any professional audio gear
SDXC card reader for transferring files from smaller format memory cards
1/8" audio connection can be set up for input or output
CD/DVD read/write — 8x SuperDrive for CD and DVD read and write capability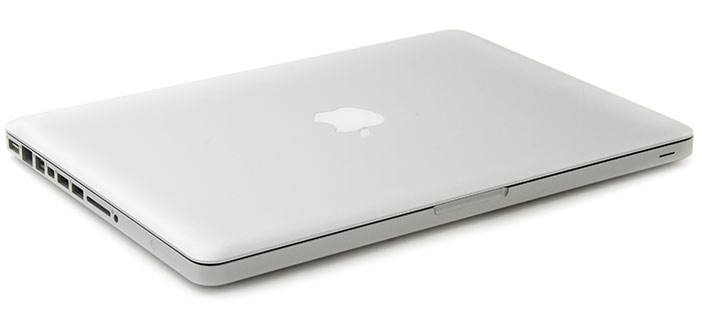 Portable Production Power
Unbeatable portability in an audio computer
Want to be able to work on your projects, using the software you want — anywhere? Then, you need System One! It starts with the 13" MacBook Pro laptop — an unbelievably convenient, ultra-portable platform. Add the powerful Windows 7 operating system plus OS X 10.9 Mavericks, and you have a powerfully flexible audio machine that's ready to roll.
This System One laptop audio computer system combines outstanding flexibility with unbeatable portability!
Editing on the go? Capturing audio in the field? Tweaking those projects while you're on the road? Now, you have a super-mobile laptop that can keep up with you.
The Ultimate in Flexibility
Any DAW, any virtual instrument (Mac or PC) is ready to go, right out of the box
Now, you can run your favorite DAW, plug-ins, and virtual instruments — you no longer have to choose! Because the System One laptop system comes loaded with both Windows 7 and OS X 10.9 Mavericks operating systems, you can work the way you want to work, wherever you want. In addition to preinstalling two powerful operating systems on this incredible System One laptop system, we also add a huge suite of essential programs and utilities. We tune and tweak your machine, so it's primed and ready to make audio magic — right out of the box.
We install all of this for you!
Windows 7
iLok Driver
Music Trainer 2.1.2
Teamviewer
Audio Test Files
Digital Track Sheet
Flash
Audacity Audio Editor
Motherboard Diagnostics Utilities
LibreOffice
iTunes
Quicktime
Acrobat Reader
CyberLink Media Suite
Java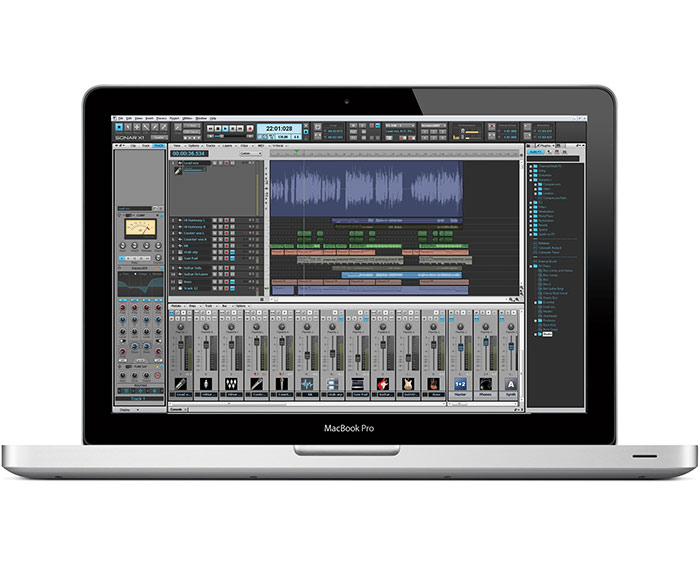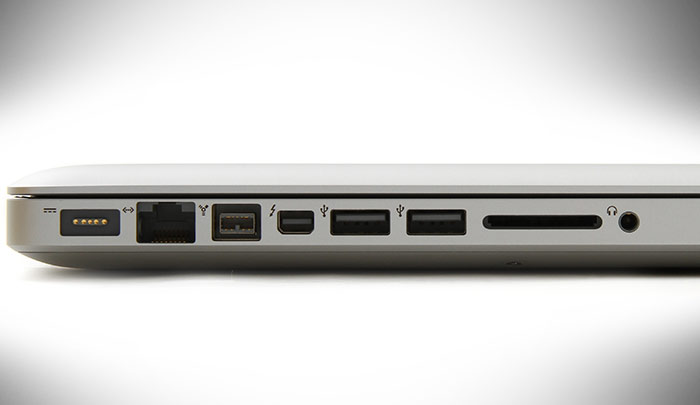 Versatile and Abundant Connectivity
The connections you need for your professional production gear
Sweetwater focused the design of the System One around your projects, so we provided you with the fast, flexible connectivity you need to accomplish your production goals. With fast USB 3.0 and FireWire ports and wireless connectivity, your System One is flexible enough to make the connections you need for professional audio and video interfaces, MIDI controllers, and more. The optical drive lets you load a track for remixing or sampling and lets you burn your latest project to CD or DVD.
Ethernet port
1 FireWire 800 port
1 Thunderbolt port
2 USB 3.0 ports
SDXC card slot
Wireless connectivity with Wi-Fi and Bluetooth 4.0
Total Confidence Coverage
Get the power you need with the support you deserve
Your Sweetwater System One is fully covered by our Total Confidence Coverage 2-year warranty, a 3-year limited warranty on the hard drives, and your memory is covered for a lifetime! We even preinstall the Teamviewer application — if you ever need help, our gurus can access your machine from the Tech Support offices right here at Sweetwater — you won't have to ship your computer back to us for the simple fixes. You get a machine that is designed, built, and fully supported by the same people who use computers in their music-making lives every day — we don't just sell you a computer; we take care of you!
Your Total Confidence Coverage includes
2-year warranty for the entire machine
3-year limited warranty for hard drives
Lifetime warranty on memory