Achieve Maximum Visibility
The Viewsonic VX2757-MHD 27" LED display was built for performance. AMD FreeSync eliminates screen tearing and stuttering. You'll appreciate blur- and ghost-free visuals, by virtue of a snappy 2ms response time and low input lag. A Black Stabilization function, vibrant colors, and rich contrast ensure maximum visibility. And DisplayPort, HDMI, and VGA connectivity provide flexible operation. Achieve an immersive visual experience with the Viewsonic VX2757-MHD 27" LED display.
AMD FreeSync frees you from screen tearing and stuttering
The Viewsonic VX2757-MHD is equipped with AMD FreeSync. This innovative technology seamlessly synchronizes the frame rate output between your computer and monitor. At Sweetwater, we've found that the VX2757-MHD delivers a visual experience devoid of tearing, stuttering, and jerkiness.
Snappy response time creates blur-free visuals
Experience smooth images without streaking, blurring, or ghosting, thanks to the Viewsonic VX2757-MHD's impressive 2ms response time. Thanks to this ultra-fast performance, you'll be able to trust your eyes when you look at meters and other real-time parameters on your screen. And the VX2757-MHD's low input lag ensures that it reacts as fast as you do.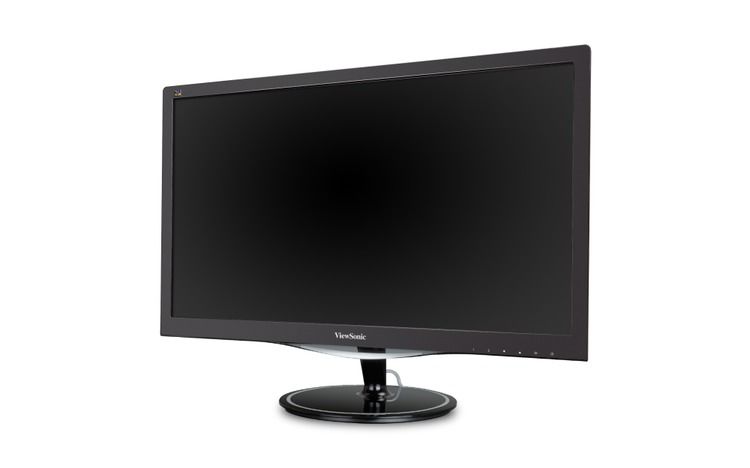 Black Stabilization creates enhanced visibility
You'll love the heightened visibility and detail that the VX2757-MHD provides, thanks to its Black Stabilization feature. By automatically brightening dark images, the VX2757-MHD ensures that you see everything, even on apps and plug-ins with dark GUIs. On top of that, vibrant colors and rich contrast create an immersive visual experience that's easy on the eyes.
Viewsonic VX2757-MHD 27" LED Display Features:
AMD FreeSync eliminates screen tearing and stuttering
Fast 2ms response time and low input lag yield blur- and ghost-free visuals
Black stabilization function, vibrant colors, and rich contrast ensure maximum visibility
DisplayPort, HDMI, and VGA connectivity provide flexible operation
Includes HDMI and VGA cables