An All-rosewood Collector's Piece
This Fender Custom Shop Rosewood Jaguar solidbody electric guitar is a classic design, crafted by Master Builder Greg Fessler with a warm-sounding tonewood twist. You'll find the Rosewood Jaguar still boasts all the beloved features that have made Jags the go-to instrument for many sonic adventurers. But this extremely limited collector's item features an all-rosewood construction. From the tip of the headstock to the back strap button, this Rosewood Jaguar is something unique.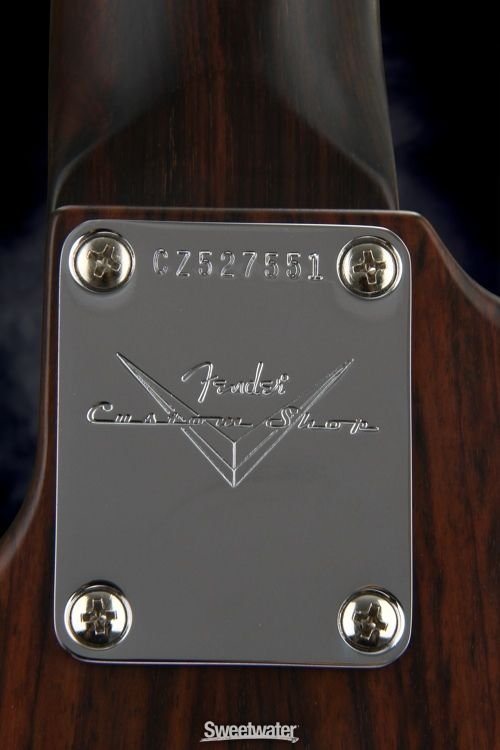 An iconic collector's item
George Harrison made the rosewood Telecaster famous. Fender has even released a rosewood Stratocaster. Now it's time to add this Fender Custom Shop Rosewood Jaguar to the collection. Though this is in every way the classic Jaguar design, the guitar's all-rosewood construction makes it stand out from any Jag that has come before. A very few of these solidbody electric guitars are being made for world-wide distribution, and Sweetwater is only getting this one. So add this beauty to your collection today.
Crafted by Master Builder Greg Fessler
The Rosewood Jaguar is crafted by hand by Fender Custom Shop Master Builder Greg Fessler. Fessler joined Fender's Custom Shop in 1990 and worked his way up to Master Builder. He has a long list of big-name clientele, having crafted instruments for the likes of John Mayer, Joe Bonamassa, Hank Marvin, Robben Ford, and many more. In fact, Fessler was directly responsible for Ford's 1990s signature-model Fender. His attention to detail and passion for great-quality instruments is apparent in the Rosewood Jaguar.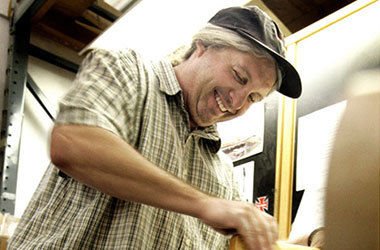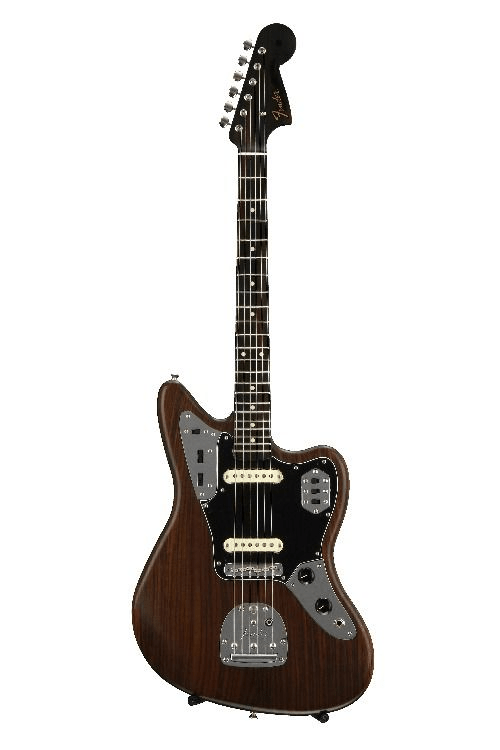 The legendary Jaguar
The Fender Jaguar solidbody electric guitar has been a mainstay among rock 'n' roll guitarists since its introduction in the early 1960s. Initially the guitar was designed to be one of Fender's top-of-the-line alternatives to their other models. It quickly caught on with players who appreciated the different tones and feel it offers. Now you'll find Jaguars proudly slung around the shoulders of guitarists looking to make their own sonic stamp on the world. And this Rosewood Jaguar carries every feature that has made this design a legend.
Fender Custom Shop Rosewood Jaguar Electric Guitar Features:
Incredibly limited Jaguar, entirely crafted from rosewood
Handbuilt by Fender Master Builder Greg Fessler
Rosewood offers a warmer, rounder tone
2 x '62 Jaguar single-coil pickups are clear and cutting
Versatile electronics for your own version of Jaguar tone
Shorter scale length is comfortable and offers looser string tension
Easy-to-play 9.5" fretboard radius