Your Complete Orchestral Brass Collection
Best Service Chris Hein Orchestral Brass Complete fortifies your virtual instrument arsenal with an exhaustive orchestral brass library that delivers impeccable sonic quality and nuanced expression. Comprised of nearly 8,000 single samples, each of these meticulously produced, highly customizable multi-samples offers 14 articulations and up to eight dynamic layers. Benefiting from Mr. Hein's three decades of sampling experience, Orchestral Brass Complete gives you nine instruments — three trumpets, three trombones, three french horns — recorded as individual instruments, and in three ensembles. Best Service Chris Hein Orchestral Brass Complete will let your orchestrations soar to new heights.
Combine short and long notes for authentic-sounding results
If you listen to real brass players, you'll notice that the length of the notes they play often influences the way they attack the notes. Without taking this into account, you can't create a realistic performance. That's why Chris Hein Orchestral Brass Complete provides you with a matching short-sample variation for each sustained articulation. This process not only attains the correct attack behavior, you also achieve a note end that matches the note length. Combine these user-defined short-note variations with their corresponding sustained phrases in up to eight dynamic layers, and you'll experience astonishing realism that can't be accomplished with random round-robin selections.
True legato results in realism and flawless note transitions
At Sweetwater, we're mightily impressed by the unparalleled realism brought about by Chris Hein Orchestral Brass Complete's true legato articulations. Thanks to true legato, you'll experience remarkably accurate note transitions. Of course, you can also combine these realistic combinations with additional artificial inserted legatos.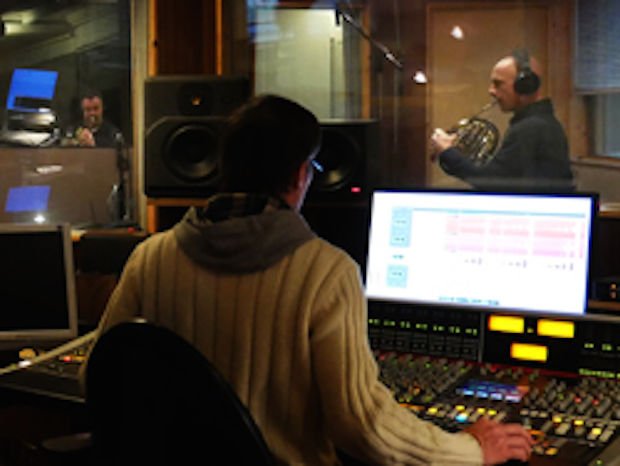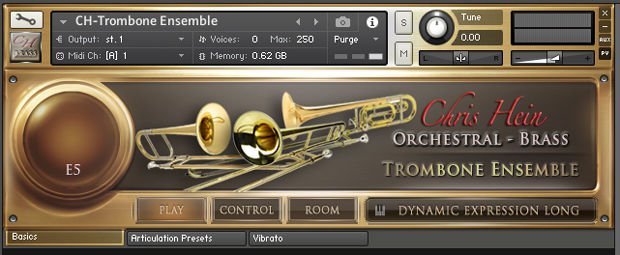 Phase alignment yields perfect dynamic transitions
All samples in Chris Hein Orchestral Brass Complete have been fully phase-aligned. The engineers at Best Service actually spent six months to ensure that they got it right! Thanks to this phase coherency, every layer of your composition blends perfectly with the others. You'll experience seamless transitions of dynamic layers with no sonic degradation.
Genius in the details
One of the reasons Chris Hein Orchestral Brass Complete sounds so natural in your orchestrations is that the samples were recorded dry and individually to avoid crosstalk, leaving it up to you to define a natural-sounding performance space using the software's onboard convolution reverbs. Chris Hein Orchestral Brass Complete's DSP effects rack gives you unrestricted freedom in processing your violin sound. Trust Sweetwater — you'll be blown away by the sheer detail, expression, and functionality of Chris Hein Orchestral Brass Complete.
Native Instruments Kontakt Player Delivers Agile Articulation Key Switching
As extensive as the Chris Hein Orchestral Brass Complete sample library is, it's also extremely playable, thanks to the amazing power of the Native Instruments Kontakt Player. With 26 assignable key switches, you can use the lowest notes on your keyboard to seamlessly switch between articulations. You don't even need to set them up — there's a whole library of pre-programmed key switch presets to choose from. Once you become familiar with the setup, playing with natural expression couldn't be easier.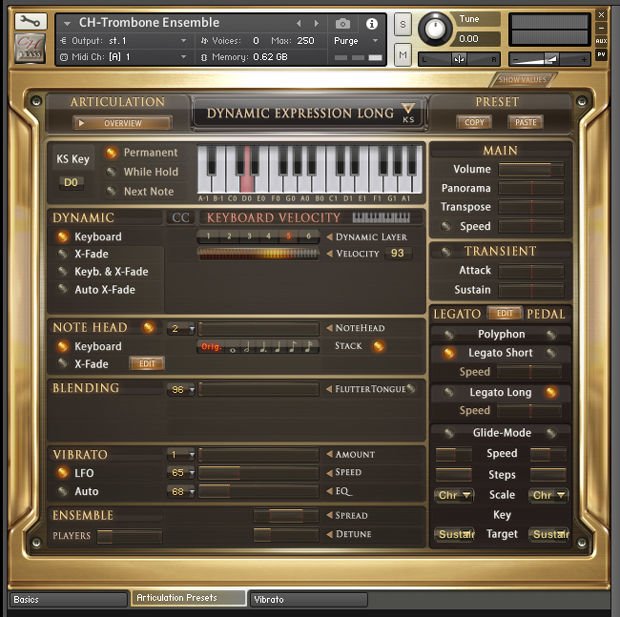 Best Service Chris Hein Orchestral Brass Complete Features:
Full orchestral brass collection with the most common articulations and functions
Craft compositions with 3 trumpets, 3 trombones, and 3 french horns
Horns recorded as 9 individual instruments and 3 ensembles
Detailed phase alignment ensures that every layer of your composition blends realistically
Up to 8 dynamic layers bring about realistic-sounding results
Combine short and long notes for authentic-sounding results
True legato results in unparalleled realism with spot-on note transitions

Includes Native Instruments' Kontakt Player